Lester Cohen via Getty Images
Someone has to get silly on the 2014 Oscars red carpet and it may as well be our favourite British import, Benedict Cumberbatch.
The "Sherlock" star, who's presenting at the Academy Awards on Sunday, is known for having a blast at award shows (see: the Golden Globes dance-off with Michael Fassbender) so it was no surprise when the stylish gentleman got up to some hilarious antics.
After posing for photographers wearing a classic black suit, the "Star Trek Into Darkness" actor channeled his inner Jennifer Lawrence by photobombing U2 and jumping over their heads as they were having their photo taken.
Well played RT @ANCALERTS: #Oscars PHOTO: Actor Benedict Cumberbatch jumps behind U2 (REUTERS/Mike Blake) pic.twitter.com/474KAcl75i

— HuffPostEnt (@HuffPostEnt) March 3, 2014
Why he did this, we don't know but we're sure glad he did. We look forward to seeing him get tipsy at all the Oscar after-parties where he will hopefully be making more silly faces with Sarah Paulson.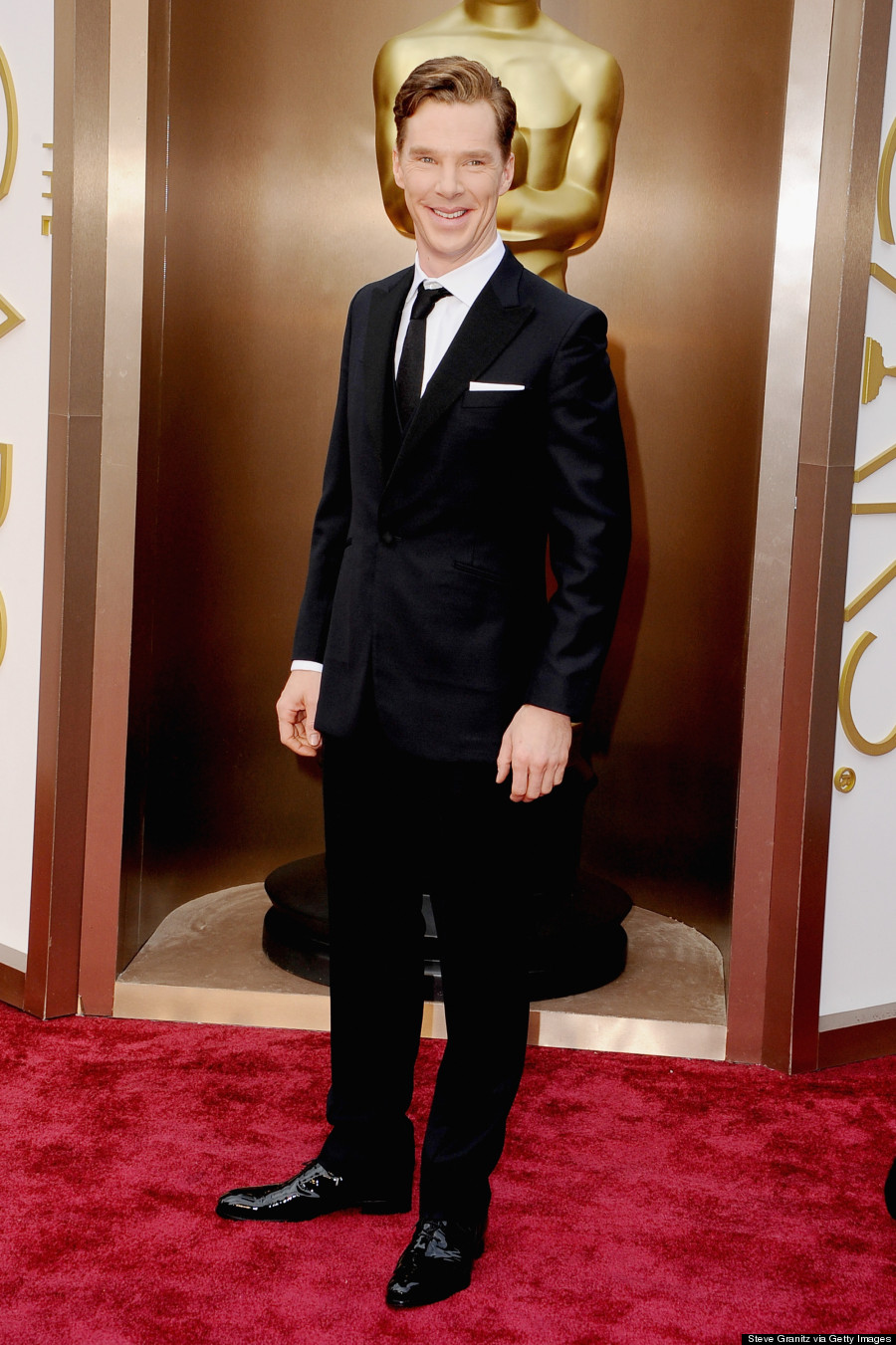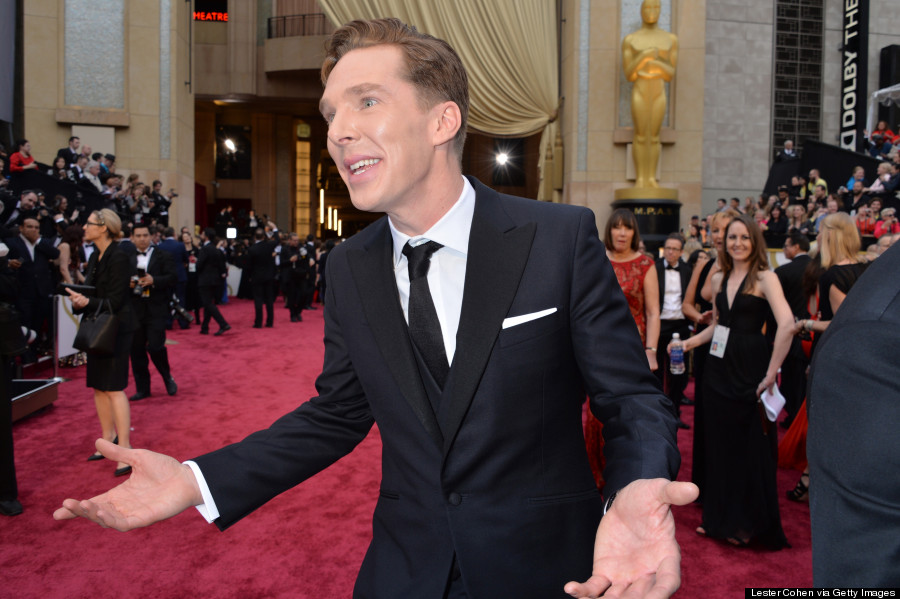 Oh hai, glamorous Oscars people: