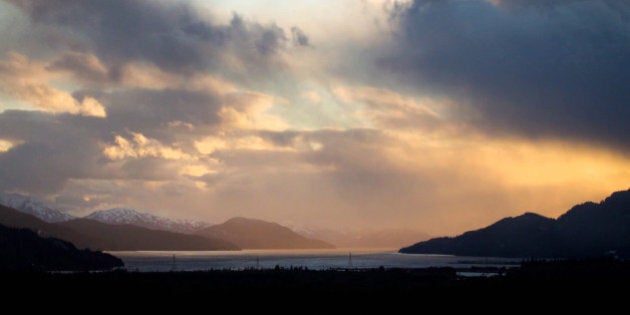 The Concerned Professional Engineers (CPE), which submitted technical arguments to last year's pipeline review, say that the risks of approving the pipeline are too high and the consequences of a spill and subsequent cleanup are largely unknown, read a Wednesday news release.
Enbridge has projected a nine per cent chance of a major spill along the B.C. coast, but the CPE says its calculations are "flawed and unscientific" because they rely on the opinions of people who could benefit from the pipeline's approval.
"We went through their math to figure out how they came up with this number, and at the root of it all we found a bunch of unjustified assumptions. This is not how complicated engineering projects are done," CPE spokesman Brian Gunn said in the statement.

Furthermore, the engineers are concerned that a tanker spill could leave taxpayers on the hook for over $1.35 billion in cleanup costs.
They also note that crude oil from Alberta's oilsands is thicker than conventional crude, and that Environment Canada's own scientists are not certain whether it could be cleaned up effectively.
The engineers say they are not opposed to developing natural resources, nor transporting them through British Columbia, but they feel that the JRP failed to live up to its mandate to carry out a comprehensive, science-based review of the project.
The panel, however, is not responsible for final approval of the project. That responsibility falls to the federal government, and a decision could come as soon as mid-June, The Toronto Sun reported.
The CPE has forwarded its concerns to Prime Minister Stephen Harper, Natural Resources Minister Joe Oliver, and Premiers Christy Clark and Alison Redford as well as former Conservative cabinet minister Jim Prentice, who is working with Enbridge to mediate discussions with First Nations.