We never thought we'd see Bella Swan Kristen Stewart rock cornrows but that's the power of Karl Laferfeld for ya.
Back in December, the "Twilight" star was announced as the face of Chanel's pre-fall collection and subsequently, the actress attended the french label's Paris-Dallas collection (wearing questionable wide-legged pants).
Now, photos from the ads have been leaked, and the 23-year-old looks stunning, obvi.
In the photos, which were posted on Instagram, KStew can be seen rocking cornrows and sporting western-style clothing: cowboy boots, lots of denim, fringe, a leather gun belt and lots of tied-up tees (a KStew fashion staple).
Update: The person who posted the photos has taken them off his Instagram page. Luckily, we still have the pics!
Chewing on a toothpick and rocking her signature fierce glare, Robert Pattinson's ex proves that she can rock both high fashion outfits and her signature laid-back style. (After all, she's also the face of Balenciaga's Florabotanica fragrance campaign and knows how to look gorgeous in comfy sneakers.)
The Chanel campaign, which was shot by Kaiser Karl, isn't officially out until May so it's cool that we get to see this preview.
What do you think of the photos?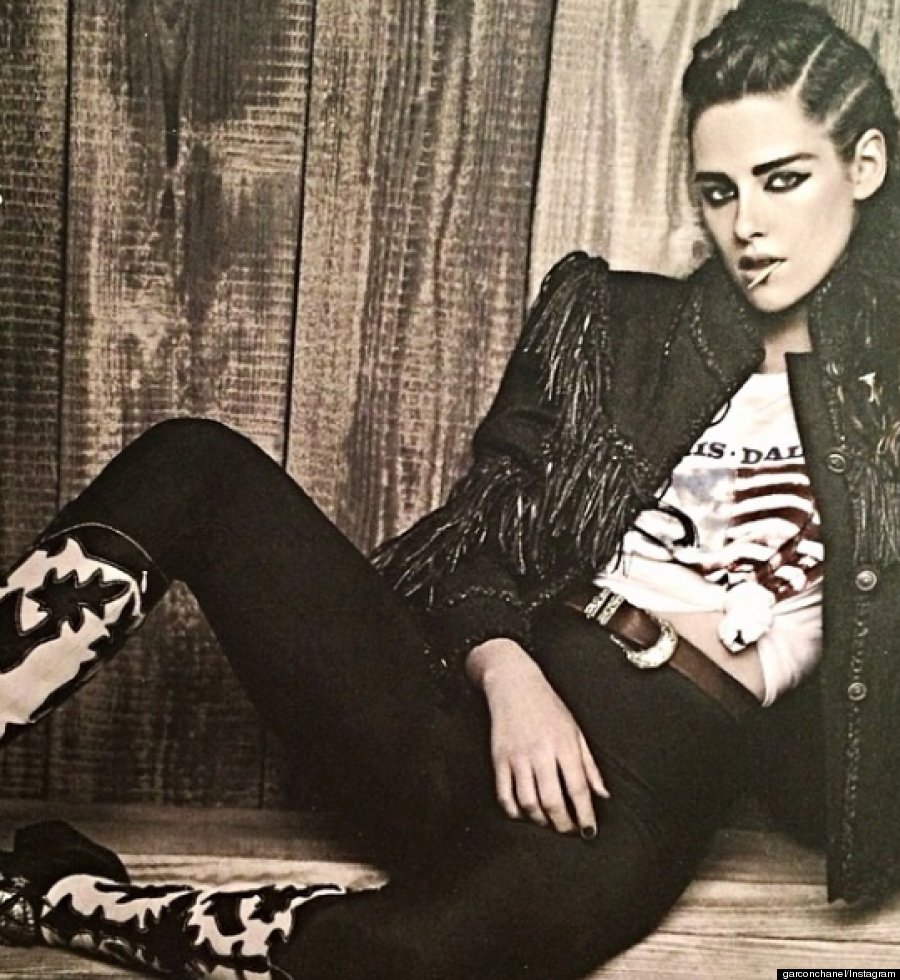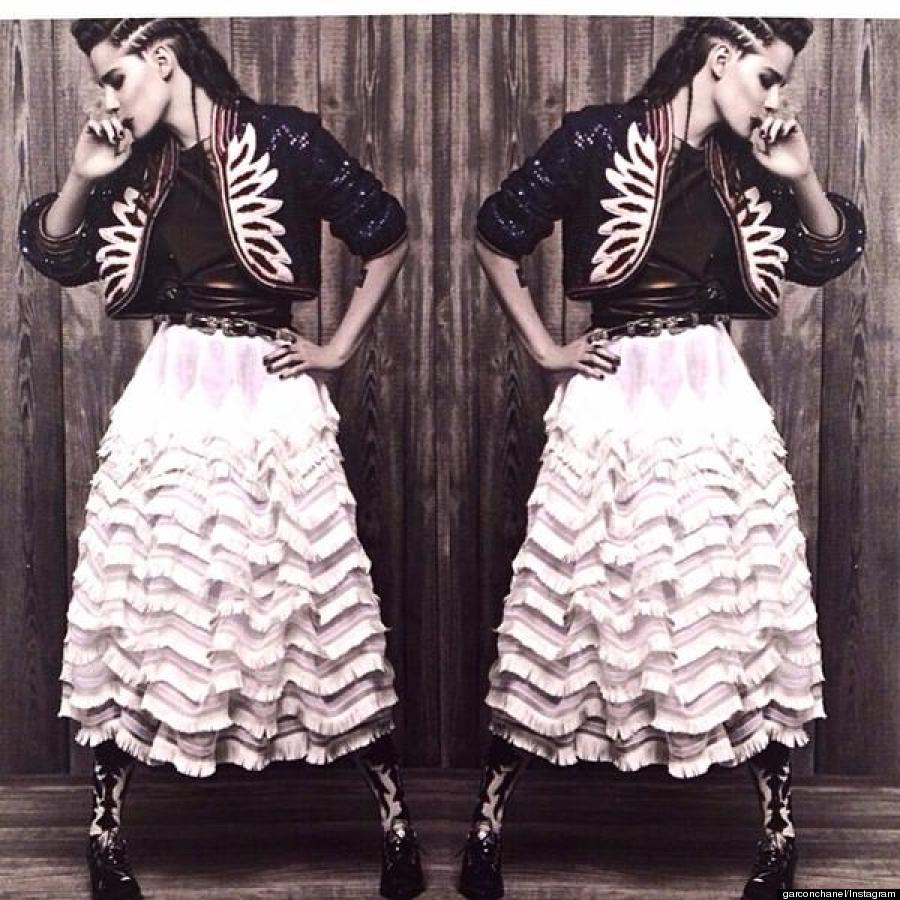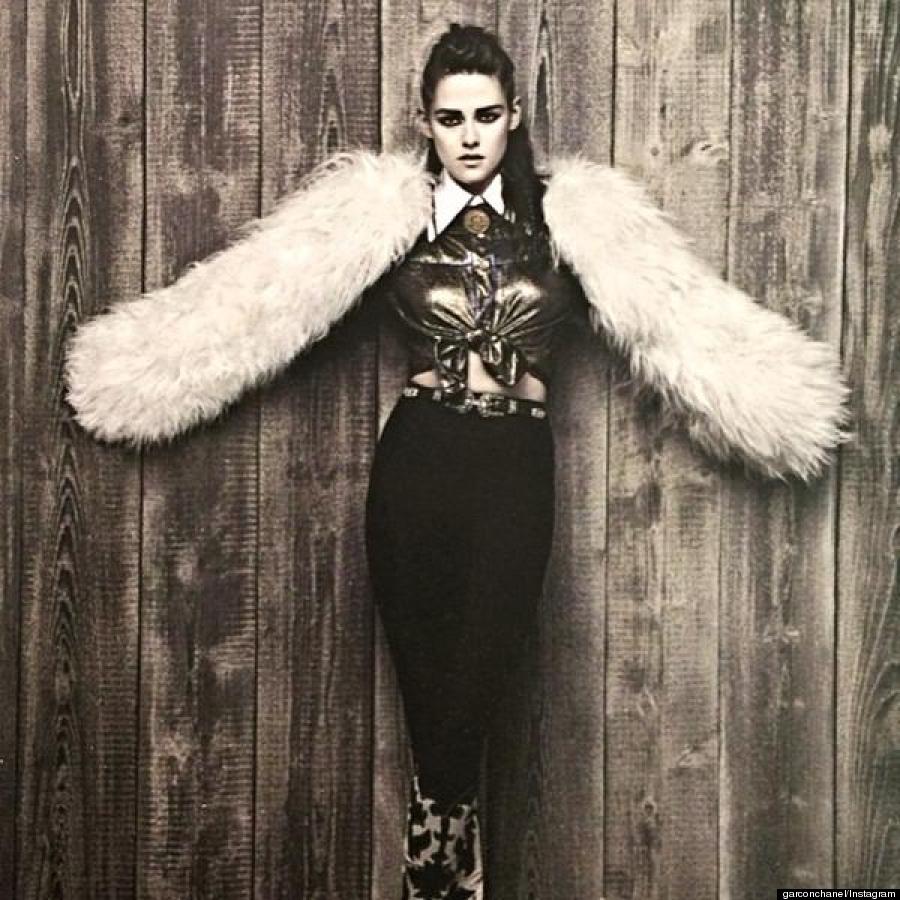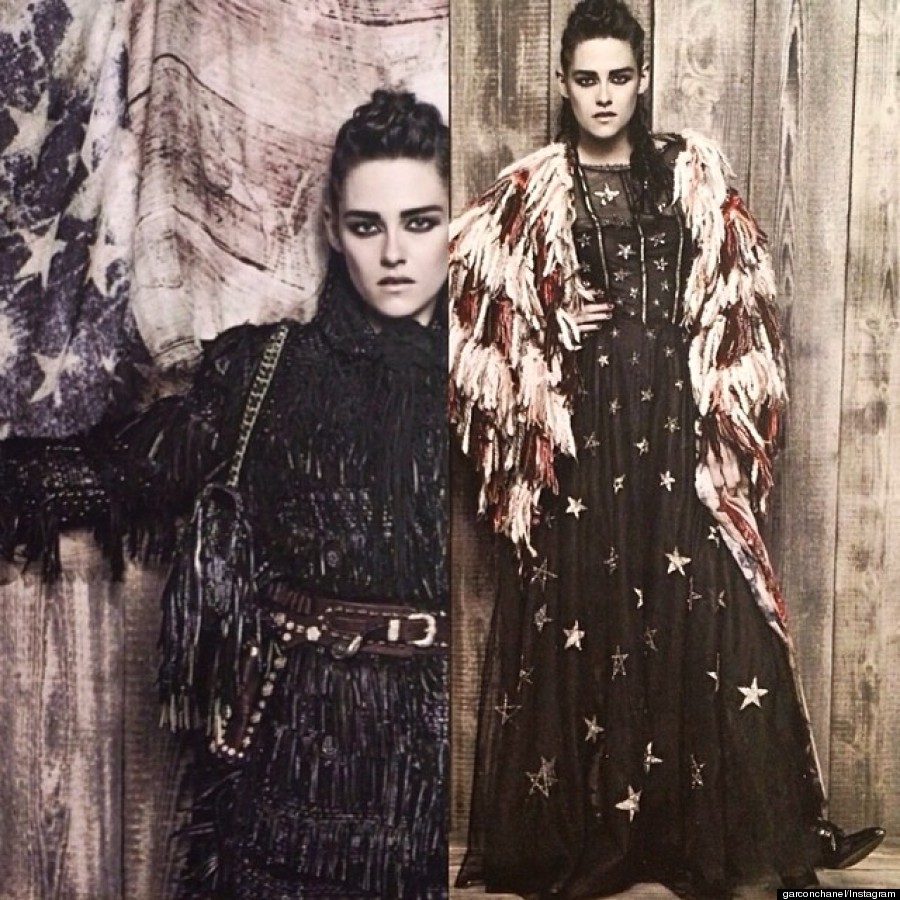 Also on HuffPost