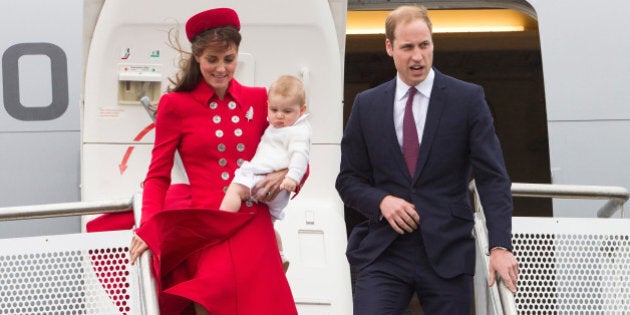 It would be easy for the Duke and Duchess of Cambridge to mistake New Zealand for a land like their own. After all, the language is the same, the money still has the Queen on it, they drive on the same side of the road and the love for rugby is almost equal in each nation. But as Will and Kate will discover over the next nine days, New Zealand does things a little differently on the food side.
As a relatively tiny, isolated nation, New Zealand is particularly adept at making the most of its fertile land and the delicious specialties that come from it. From amazing dairy farmers to extensive vineyards, not to mention the unique offerings of the ocean, New Zealand really is a particularly magnificent place to eat — and we really hope Will and Kate take advantage of it.
Of course, should they get homesick, it's important to note there are plenty of pies on offer, and that Kiwis prefer Marmite over Vegemite (though the recipe is slightly different).
Check out all the delicacies of New Zealand on offer for Will and Kate (and George, if it's pureed and/or steamed). Do you have a favourite Kiwi food? Let us know in the comments below.