Did you see what Emma Stone just did there? That's right, our girl showed us that see-through clothes can be classy, not trashy.
To wit: the beautiful sheer Valentino ensemble she sported at "The Amazing Spider-Man 2: Rise of Electro" premiere in Rome on Monday.
The 25-year-old flashed her black bra through a beautiful sparkly blouse with a dreamy oversized bow, which added a dash of romance to the flashy look. Paired with a geometric-print maxi skirt and a breezy chignon, the redhead kicked the red carpet's butt.
It was a complete style 180 from an outfit the Spice Girls super fan wore earlier that day: a demure white lace Dolce & Gabbana frock, which left plenty to the imagination.
Until now, all of Emma's "Amazing Spider-Man 2" press outfits have been relatively chaste, from the Saint Laurent menswear suit to her daffodil yellow Versace.
Way to keep us excited about your style, Emma!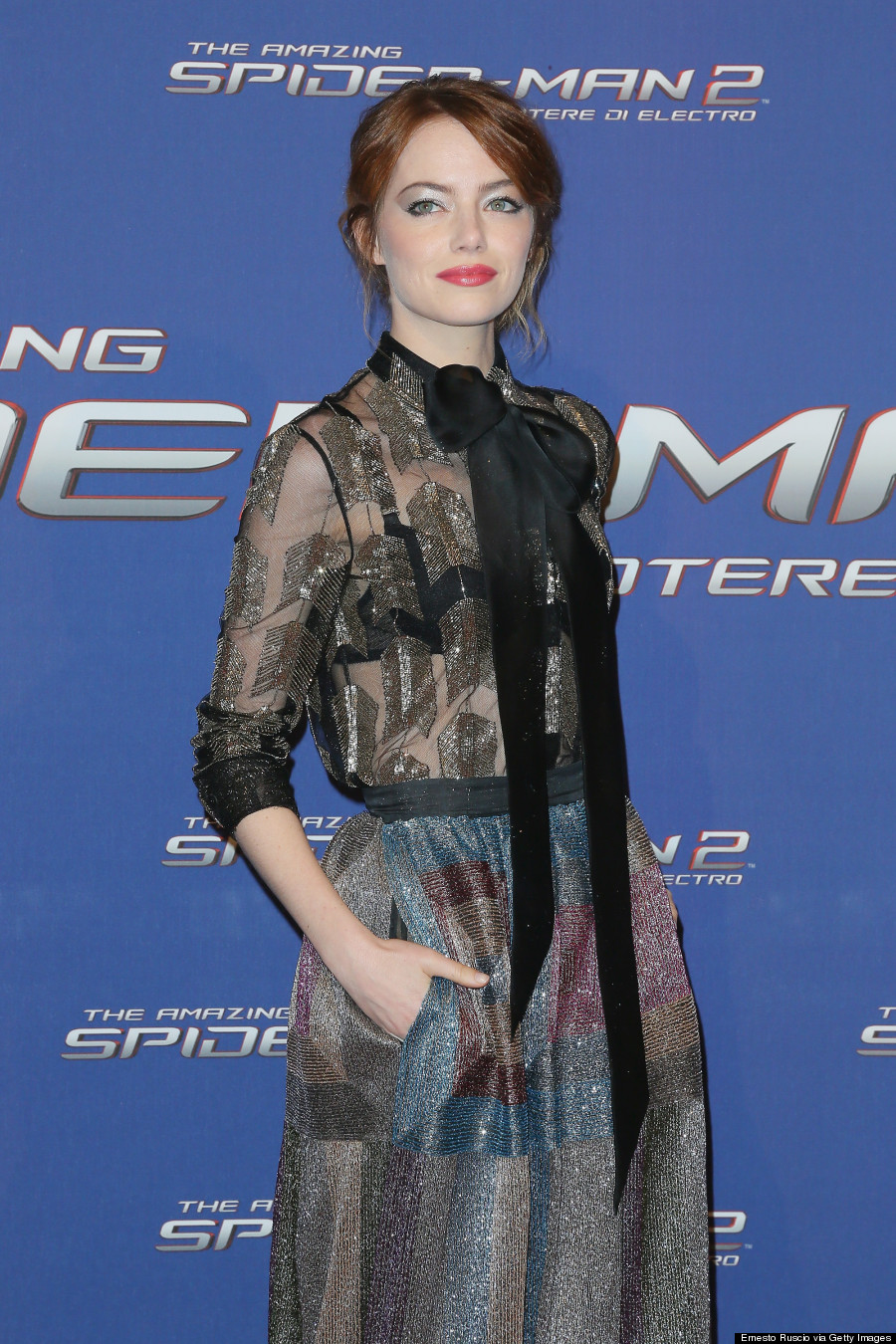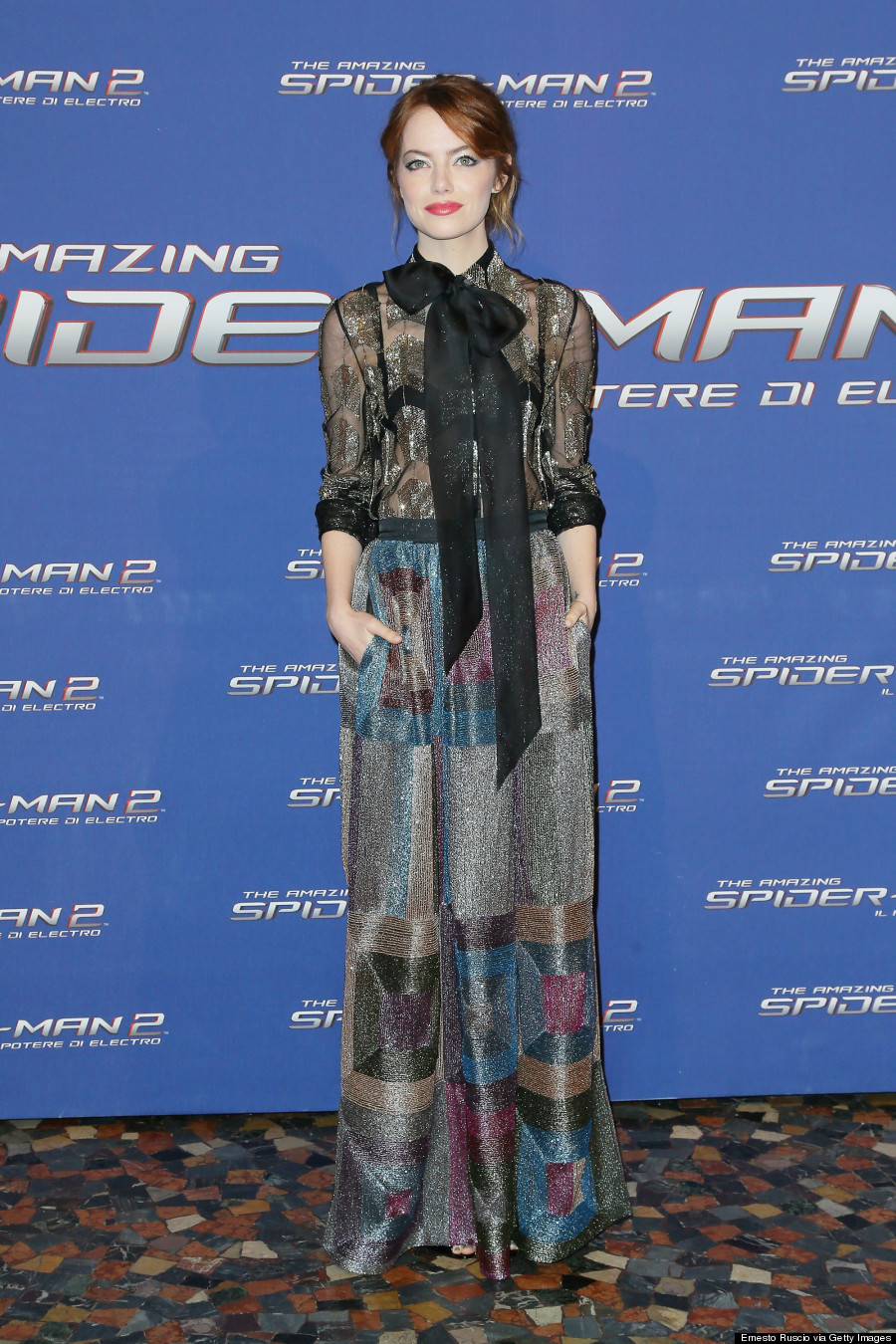 Also on HuffPost
Emma Stone's Hottest Moments