Get the roses ready -- "The Bachelor Canada" has announced its leading man for Season 2. His name is Tim Warmels, and he's 28 years old.
Hello! Canada revealed this morning (in its issue hitting newsstands today) that the former investment banker will be vying for the hearts of at least a dozen girls on this season of "The Bachelor Canada."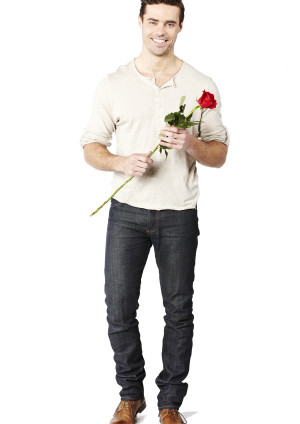 Obviously there aren't a lot of details yet about Season 2 of the show, but Warmels -- a native of Campbellville, Ontario -- tells Hello! that he's looking for someone with whom to build and raise a family.
"[I grew up] working on ranches or bailing hay for the farmers down the road," Warmels told Hello!. "In early childhood it was playing in the ponds and the streams near our houses, and then playing hockey."
"I think it's going to be an emotional roller-coaster. I think the emotions are going to be the ones you really want to feel in a very full fashion. I know that opens me up to falling flat on my face, but I think those are the emotions that make life worth living."
Oh, and ladies: he insists he doesn't have a "type" and doesn't care if you're a blonde or a brunette, so it's open season for women of all shapes, sizes and hair colours!
"The Bachelor Canada" Season 2 has an anticipated premiere in the fall of 2014 on City.
"Bachelor Canada" Season 1 Contestants:
'The Bachelor Canada' Contestants