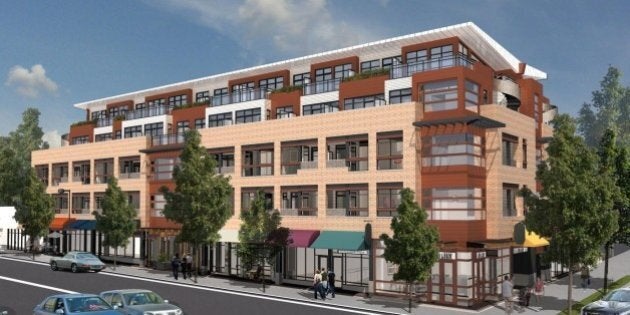 Developer Image Development Inc. took a run-down theatre and used it. Literally.
The Van East Cinema on Commercial Drive was designed by Bruno Freschi, the same architect behind Science World and the planning of Expo '86. It opened around 1981 and closed in early 2011.
When Image Development acquired the property, they decided to salvage what they could and incorporate it into a 58-unit mixed condo. The result, Marquee On The Drive, uses 75 per cent of the theatre's previous materials, including the original brick work, steel, and concrete, said a news release.
Designed by Ankenman/Marchand Architects, Marquee features one and two bedroom units as well as loft-style penthouses, all with nine ft. floor-to-ceiling windows and large decks.
The city, for its part, is trying to take steps that would help preserve Vancouver's heritage buildings, including two possible new bylaws. One would place a temporary moratorium on the destruction of character homes in the First Shaughnessy district. The other would require that 90 per cent of demolition waste from character homes be reused or recycled, and the same for 75 per cent of homes built before 1940.
Earlier this month, one of Vancouver's beloved "Hobbit" houses was officially saved with the approval of a rezoning project that includes preserving the quaint home.
See photos of the Marquee On The Drive: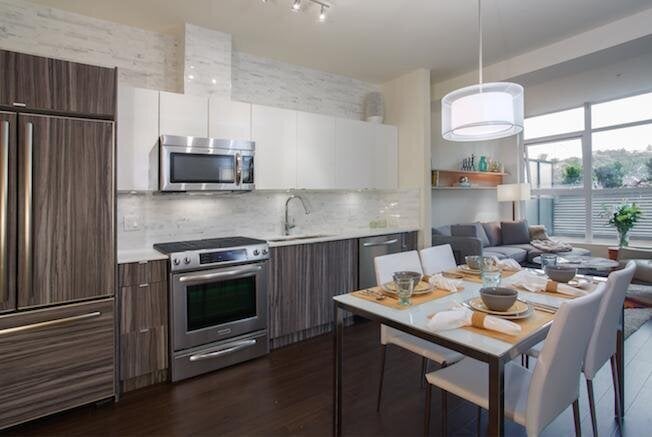 Vancouver Condo Recycles Material From Old Theatre