When Trevor Linden became president of the Vancouver Canucks, he was undoubtedly showered with snippets of advice for how to run his team. But perhaps the best — or at the very least, the most adorable — suggestions came from a group of Richmond elementary school students.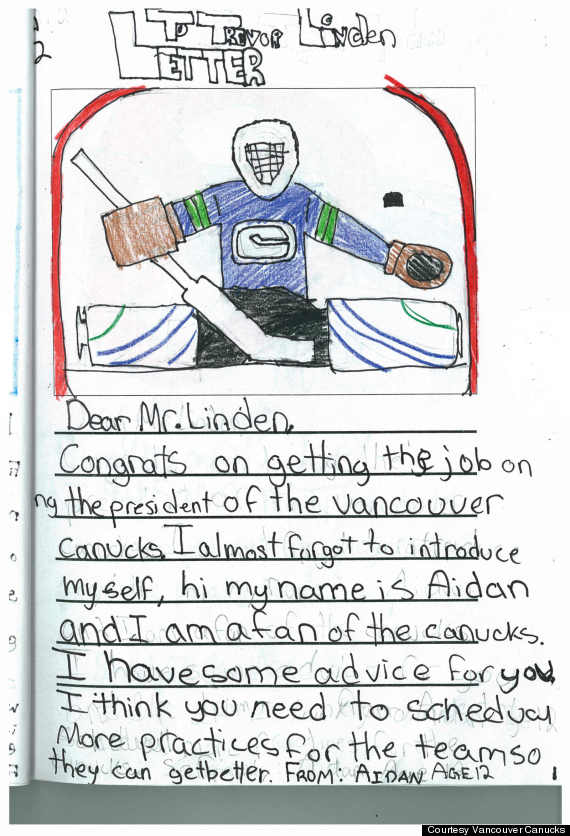 The package of 56 letters was sent to Linden from McKay Elementary School students aged 6 to 12, and the Canucks were kind enough to share some with us (read all of them on their blog).
The results are nothing short of childish perfection. Our favourite tip comes from Joey, who advises Linden to tell his players "don't go to the penalty box!!!"
See some more of their amazing submissions:
Kids' Advice For Canucks' President
And check out the full gallery here.