Finally, photos of Jessica Alba's sexy British GQ spread are out!
Photographer Greg Lotus posted a bunch of pics from the photo shoot and the results prove that one-pieces are actually hotter than bikinis. (Take that, Paulina Gretzky!)
The standout bathing suit is a gravity-defying white stunner, which features cutouts just below the bust and at the waist.
Another swimsuit shows off a hefty amount of the 33-year-old's cleavage and the mom's toned stomach, thanks to a diamond-shape cutout. (Remember: this woman has two children!)
But even one of the most beautiful women on the planet has areas on her body that she's not totally happy with.
"I have to enhance what I like about my body and my stomach is good," she told the lad's mag. "My legs I'm not as excited about all the time, but I wouldn't cover up my stomach. That's what women do. Enhance what we've got."
From where we're standing, Jess looks flawless to us!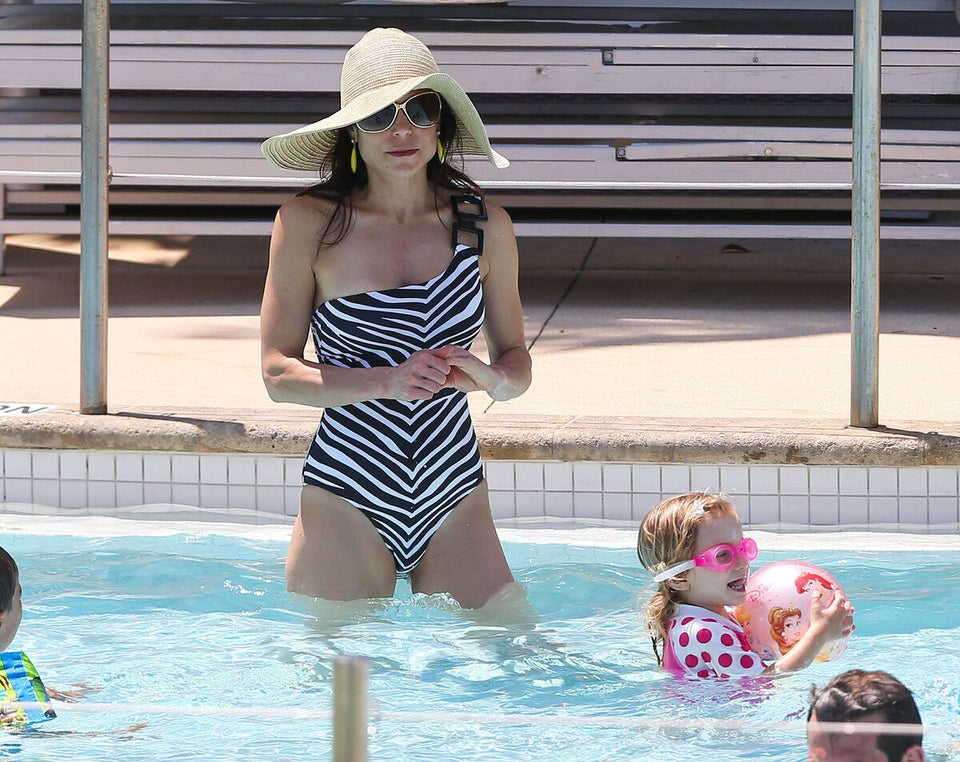 Celebs in Monokinis and One-Piece Swimsuits