Eleven wildfires are currently burning in Alberta, and officials say all but one are under control.
Duncan MacDonnell with Environment and Sustainable Resource Development told 660 News that the only fire out of control is one burning approximately 220 kilometres north of Slave Lake.
One-hundred firefighters, three air tankers, nine helicopters and 24 pieces of heavy equipment have been struggling to contain fire, which has destroyed roughly 3,300 hectares, so far.
Story continues below the slideshow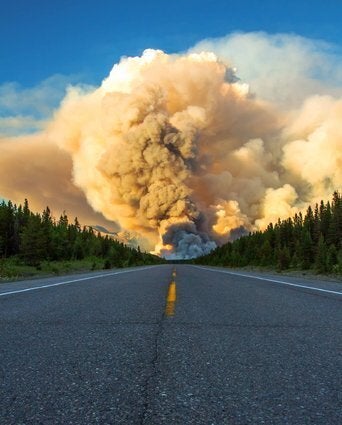 The 6,800-hectare blaze — dubbed the Spreading Creek fire — was sparked by a lightning strike almost two weeks ago.
It has torn through approximately 2,500 hectares of national park land, making it one of the fastest burning fires officials have seen in years.
The fire now covers an area the size of Red Deer.
Rick Kubian, resource conservation manager with Parks Canada, told the Calgary Herald favourable winds and reinforcement of containment lines means there hasn't been any spread of the fire in the past three days.
The fire is in an area where they were planning to do a prescribed burn. There is no urgency to put it out, say officials.
Amanda Nand, who has been travelling in the area, told the Huffington Post Alberta she has seen a lot of wildlife on the highway, headed away from the fire.
She snapped these photos of a black wolf walking down Highway 93 North, approximately two kilometres from the area of the fire.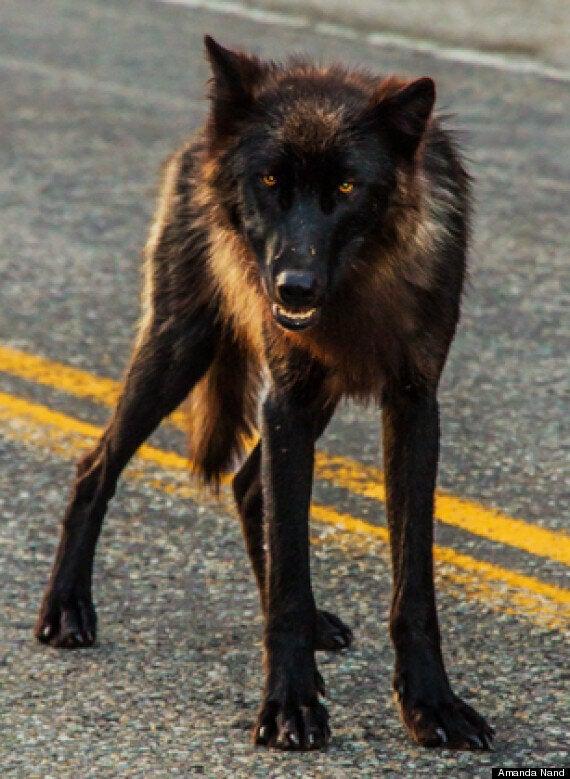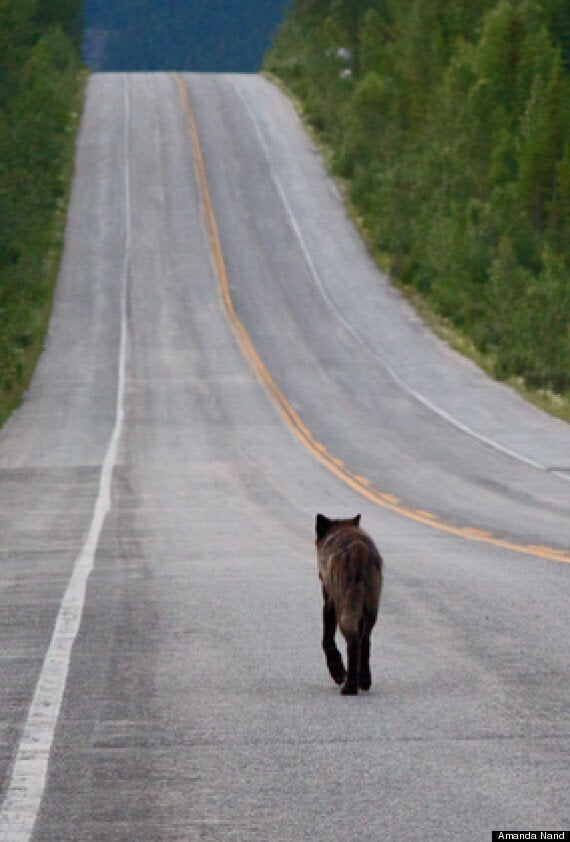 Parks Canada says a 20-kilometre stretch of Highway 93, also called the Icefields Parkway, just south of the junction with Highway 11 could be closed from 2 p.m. local time to 7 a.m. daily so fire crews can try to contain the Spreading Creek fire.