On Sunday, Jesse Helt got his 15 minutes of fame and more after giving a speech on behalf of Miley Cyrus at the MTV Video Music Awards. Now it appears the spotlight has also helped Oregon police to possibly locate him.
Court records state Helt broke into a man's apartment, citing he believed the man was selling bad marijuana. He was 18 at the time.
Helt plead guilty to two misdemeanors (criminal mischief and criminal trespass) and was sentenced to 30 days in jail and probation.
In November 2011, Helt violated probation which led to the issue of a warrant for his arrest.
Polk County Community Corrections Director Martin Silbernagel said Helt repeatedly missed meetings with his probation officer and that officials are trying to locate and arrest him.
"He doesn't make himself available to community supervision, and he takes off," Silbernagel told the news outlet on Tuesday
A sheriff's detective dropped by the home of Linda Helt, Jesse's mother, but did not find him. Helt reportedly told his mother he was planning to fly back home for a visit.
As of Tuesday afternoon Cyrus has yet to respond to news of the warrant. However, Cyrus took to her Twitter account to criticize those who believe Helt doesn't look "homeless enough" or doesn't fit the stereotypical traits of a homeless person. Cyrus tweeted the following: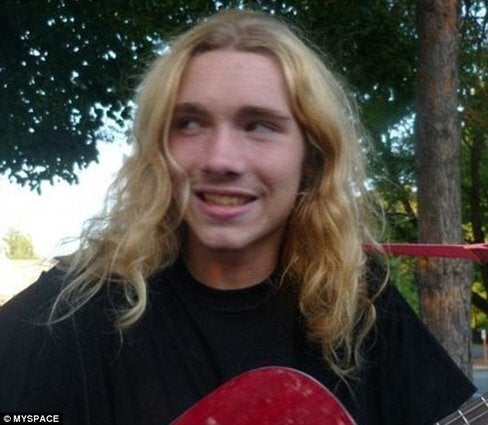 Miley's VMA Date Jesse Helt