Beloved children's entertainer Raffi Cavoukian has aimed some sharp criticism at B.C. Premier Christy Clark as the province's teachers' strike continues.
Cavoukian founded the Centre for Child Honouring on his home of Salt Spring Island, an organization that promotes his philosophy on raising healthy and prosperous children.
He took to Twitter again on Monday to address the public education issue, this time also slamming Education Minister Peter Fassbender:
The teachers' strike began in June. Veteran mediator Vince Ready walked away from exploratory talks over the weekend, declaring that the two sides were too far apart to begin mediation.
There is no indication as to when classes will be back in session.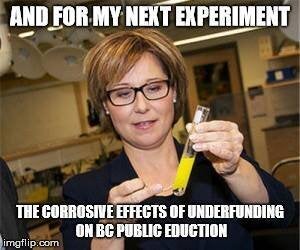 B.C. Teachers' Strike 2014 Memes