Two Benedicts are better than one!
The "Sherlock" star was recently seen getting friendly with the clay head that will eventually be attached to a Benedict Cumberbatch wax body for Madame Tussauds in London.
The life-like head looked eerily like the 38-year-old British gent—so much so that even Benedict couldn't get over how much the sculptors got his sex appeal down pat.
"Finally I can photobomb myself!" Benedict said earlier this year. "What a weird and wonderful compliment to be included in the ranks of talent already committed to wax. I've been accused of being wooden in my work but never waxy!"
The GQ Actor of the Year has been closely involved in the creation process with Madame Tussauds artists, going in for multiple sittings so that hundreds of measurements and pictures could be taken to create total accuracy with the final product.
When "Benedict Cumberwax" is finished, he will be sporting a stylish dark suit and his famous tousled hairdo, naturally. The wax figure will be ready for the public later this year at Madame Tussauds' Baker street location in London.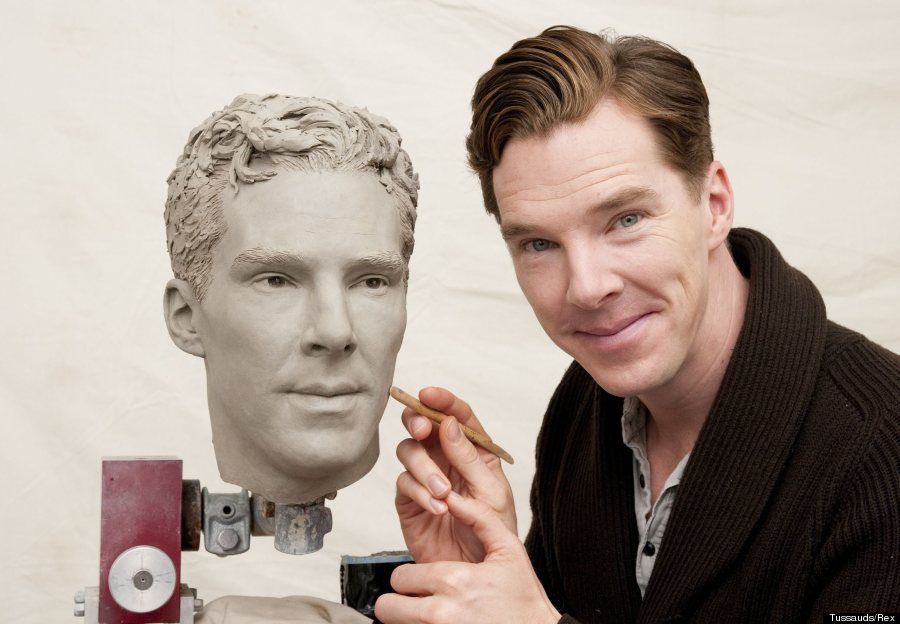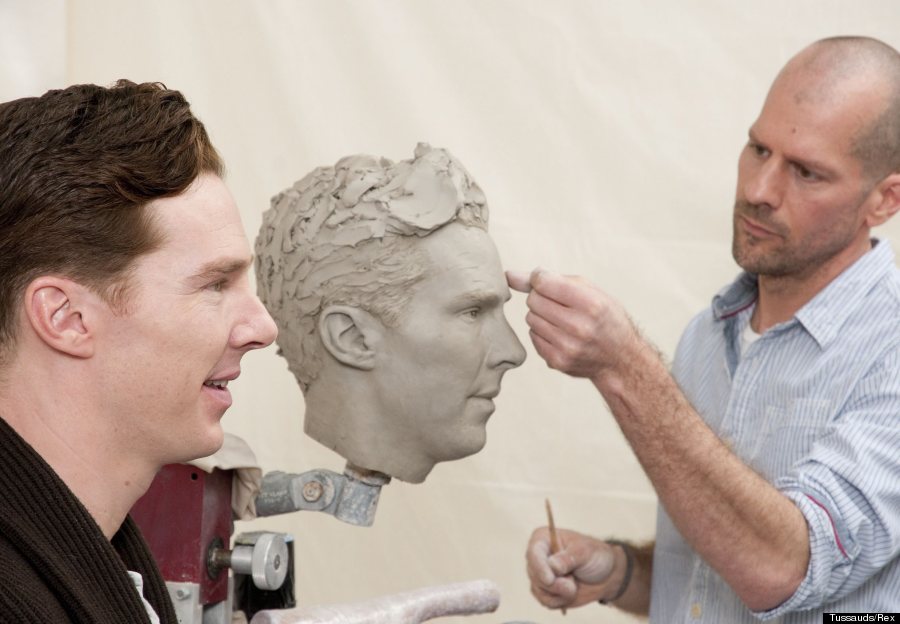 He's such a stud:
Benedict Cumberbatch's Hot Moments Of 2014