Online activists pushing for an inquiry into missing and murdered aboriginal women have a simple question for Prime Minister Stephen Harper.
The campaign was launched by Holly Jarrett, an Inuit woman based in Hamilton, Ont.
Jarrett is a cousin of Loretta Saunders, a 26-year-old Inuk woman who went missing on Feb. 13. Her body was found almost two weeks later on a highway median in New Brunswick.
"We wanted to move it forward for her. She was really passionate about telling her story, to stand up and tell the brutal truth."
"I just hope every single aboriginal woman does the challenge in honour of Loretta Saunders," she said.
"We should not view this as sociological phenomenon. We should view it as crime. It is crime against innocent people, and it needs to be addressed as such," he said.
Check out more photos from the campaign below: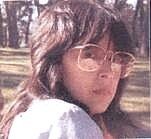 Missing Women Inquiry: The Victims