There have been many gorgeous men at the 2014 Toronto Film Festival but none of them have that special je ne sais quoi as much as one homegrown hottie: Ryan Reynolds!
On Thursday night, the Vancouver-native walked the TIFF 2014 red carpet for the premiere of his movie "The Voices" at the Ryerson Theatre to the sound of screams (the good kind).
The 37-year-old cleaned up nice for the occasion, wearing a dapper blue suit, an unbuttoned white dress shirt and adorable glasses a la Benedict Cumberbatch, which he later removed.
Before he went inside the theatre, "The Proposal" star spent some time signing autographs and taking photos with fans.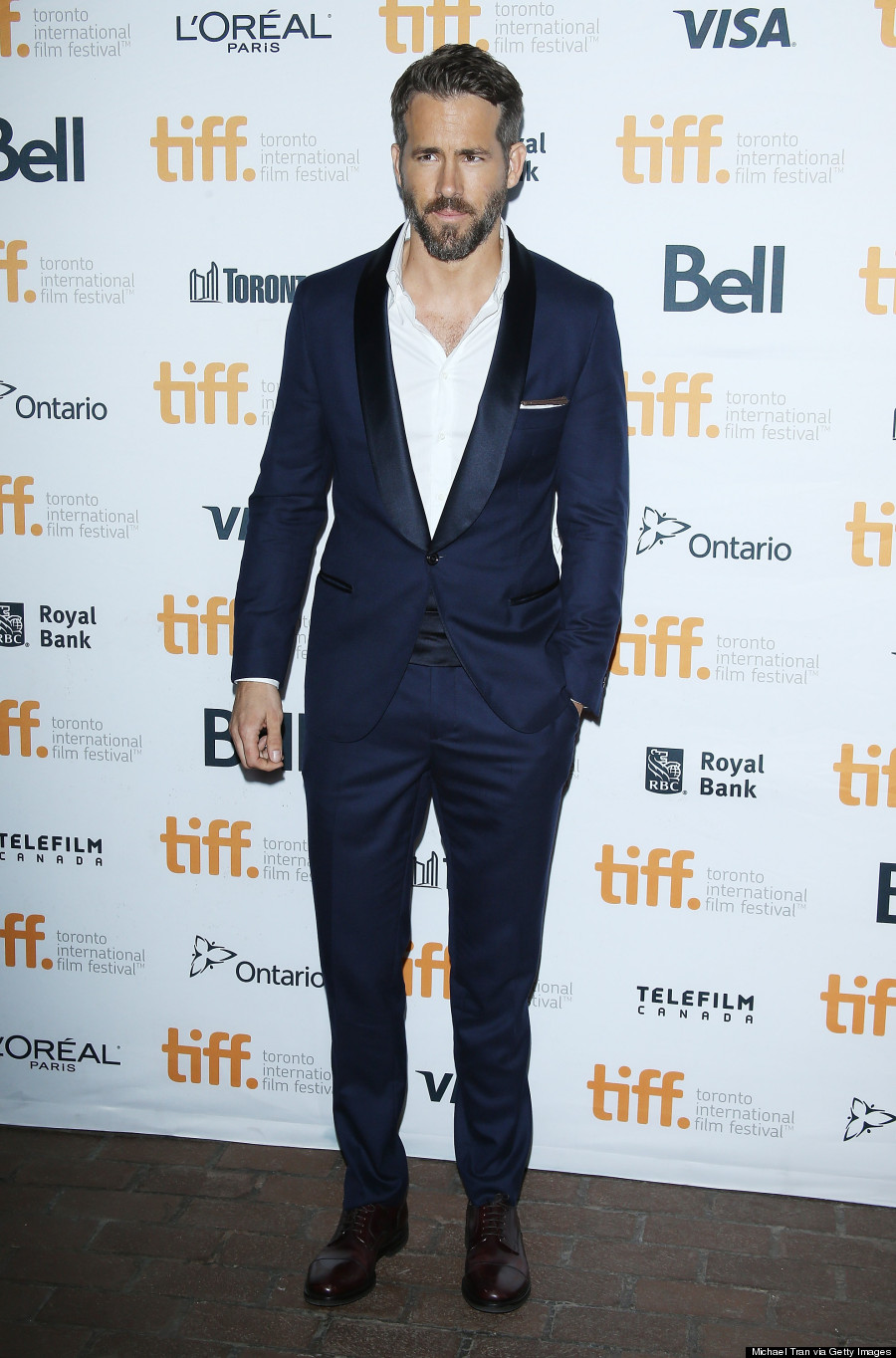 Check out some of the pics posted on social media:
SELFIE WITH MR BLAKE LIVELY ....RYAN REYNOLDS 😍😍😍 pic.twitter.com/X3k5hBj7LH

— sarah (@sarahjenkinsxo) September 12, 2014
#Tiff RT @sangita_patel: The man of the hour! #RyanReynolds #thevoices pic.twitter.com/X3AodtTv47

— FLOW 93-5 (@Flow935) September 12, 2014
CALL HIM DEADPOOL OR HAL JORDAN IDC

A SELFIE WITH RYAN REYNOLDS, EVERYBODY! pic.twitter.com/26SFCspyZs

— Wilkinson (@GrizzlyWilkyy) September 12, 2014
But some fans (including us) were wondering the same thing: where was his wife, Blake Lively?
This person put it thusly:
Ughh Ryan Reynolds why didn't you bring Blake lively with you :(((

— Scarlett Angkriwan (@SAngkriwan) September 12, 2014
Why indeed, Scarlett. Why indeed.
Not that Ryan needs his gorgeous wife with him all the time. We think he looks great all by himself (or, you know, with co-star Anna Kendrick).
Also on HuffPost