The 2014 Toronto Film Festival has been filled with some interesting and beautiful outfits (here's looking at you, Keira Knightley) but this is the first time we've ever seen finger art on the TIFF 2014 red carpet (or anywhere, for that matter).
Actress Alice Eve was photographed sporting some unusual finger art when she attended the TIFF screening of "Before We Go" on Friday night. What does it look like? Well, words don't do it justice:
Actress Alice Eve shows some interesting finger art at the premier of Before We Go at the Princess of Wales. #TIFF1 pic.twitter.com/RJNV4uCbfH

— Michael Peake (@Michael_Peake) September 12, 2014
We don't know whether this is a new trend or not but we're into it because we've never really seen anything like it before.
The "Star Trek Into Darkness" star also wore something fabulous: a figure-hugging black-and-white dress paired with a slicked-back ponytail and wine-stained lips.
The 32-year-old Brit was joined on the red carpet by her co-star, Chris Evans, who looked really handsome in a suit.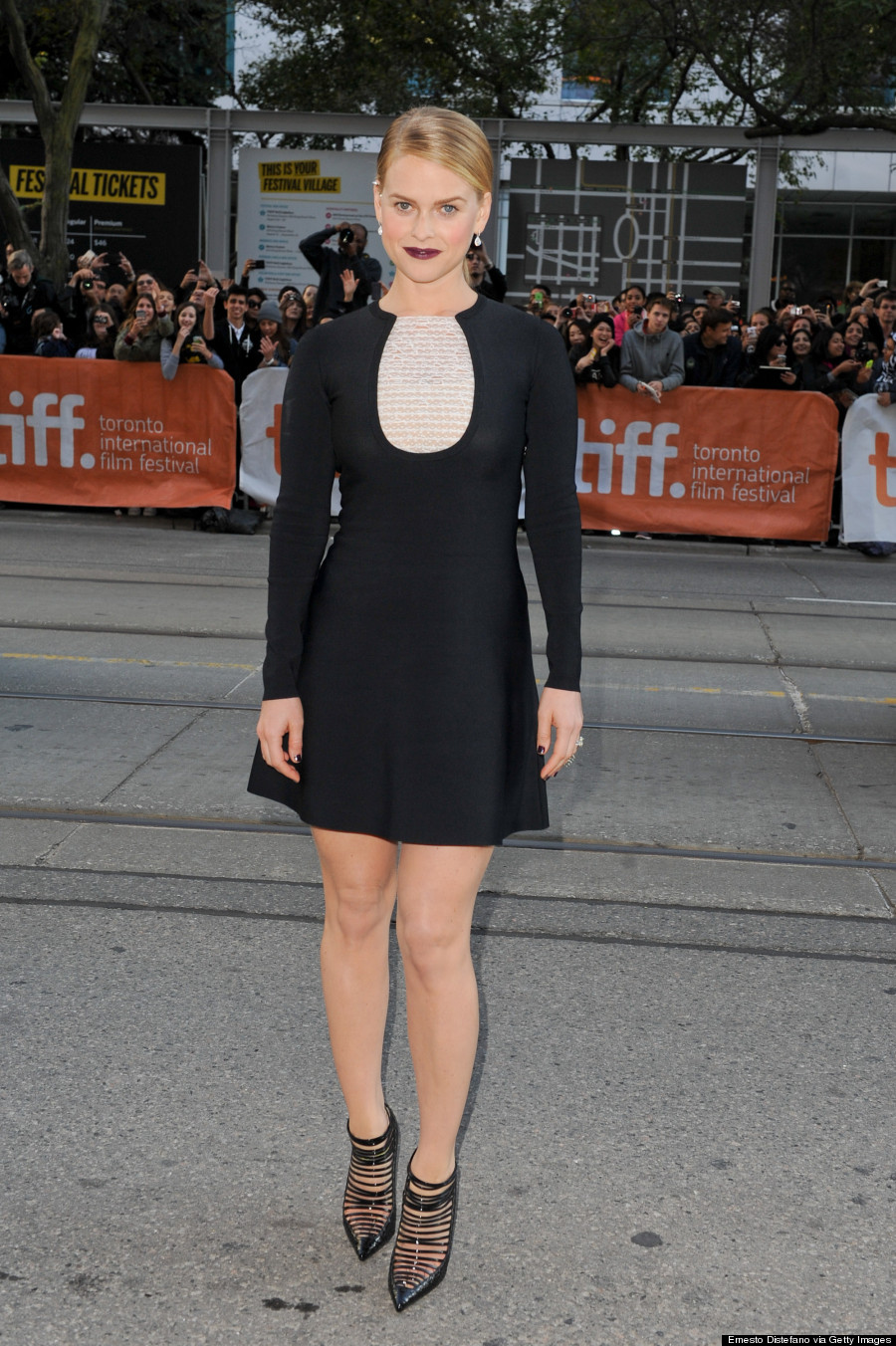 Also on HuffPost