Justin Trudeau's decision not to support airstrikes against ISIS has raised questions among Canadians about his judgment, a new poll suggests, but reaction to the Liberal leader's quip about the prime minister wanting to "whip out our CF-18s" was largely positive.
The survey, released by Abacus Data on Tuesday, assessed reaction to the positions taken by the three main federal party leaders about the Iraq combat mission. The firm asked respondents if they felt Prime Minister Stephen Harper, NDP Leader Thomas Mulcair and Trudeau showed good, acceptable, or poor judgment in their approach to the crisis.
Harper's decision to join in U.S.-led airstrikes against the Islamic State received strong support with 20 per cent saying his judgment was good, 34 per cent saying it was acceptable and 23 per cent saying it was poor. Twenty-four per cent said they were unsure and didn't know enough yet.
The prime minister even received decent marks from those not planning on voting for him. Forty-nine per cent of NDP supporters said he showed good or acceptable judgment, while 44 per cent of Liberal voters felt the same. Several Liberal stalwarts have publicly expressed support for airstrikes.
Mulcair's opposition to Canada joining the mission left 43 per cent of respondents saying they don't know enough to weigh in on his judgment. Ten per cent said his judgment was good, 29 per cent that it was acceptable and 19 per cent that it was poor.
The NDP leader's position was most popular in battleground Quebec where only 13 per cent said his judgment was poor, 18 per cent said it was good and 34 per cent that it was acceptable.
Though Trudeau had a similar position as the NDP leader, it appears to have been viewed differently by the public. Twenty-eight per cent of respondents said the Liberal leader's judgment was poor, the least favourable results among the three leaders. Thirty per cent said his judgment was acceptable, while nine per cent said it was good. Thirty-three per cent said they aren't sure yet.
But it appears Trudeau's phallic humour surrounding fighter jets — derided as juvenile by top Conservatives and featured prominently in a new attack ad — hasn't hurt him yet.
Abacus showed respondents a clip from the question-and-answer session Trudeau had earlier this month at a conference hosted by think tank Canada2020.
"Why aren't we talking more about the kind of humanitarian aid that Canada can and must be engaged in, rather than trying to whip out our CF-18s and show them how big they are?" Trudeau asked.
While the quip made headlines across Canada, seventy per cent of respondents told Abacus they hadn't seen or heard of it.
And in numbers that some may find surprising, fifty per cent said they mostly agreed with Trudeau's point, seven per cent that they strongly agreed, while 43 per cent either mostly or strongly disagreed.
When asked about "the way Mr. Trudeau made his point," 49 per cent mostly approved and nine per cent strongly supported his language. Thirty-one per cent mostly disapproved and 11 per cent strongly disapproved.
Though the remark was interpreted as a gaffe, 55 per cent said the comments would have no impact on whether or not they would support Trudeau. Twenty-four per cent said the quip made them less likely to vote for him but 20 per cent they were more likely to support Liberals because of it.
"People in the room appreciated it," he said.
And among "persuadable Liberals" considering voting for the party but not yet committed, 62 per cent agreed with Trudeau's position and 63 per cent approved of the language he used.
Among those who had already seen the clip, 23 per cent said they were more likely to vote for Trudeau, 41 per cent less likely and 36 per cent said it would have no impact on whether they support him or not.
In the poll summary, Abacus' Bruce Anderson said that because early polling showed Canadians were broadly in favour of the mission, it is not surprising Harper's decision had the most support. Anderson did suggest, however, that Liberals could be scratching their heads over why Trudeau's negatives are nine points behind Mulcair when both leaders voted against the mission.
"The mission to Iraq may or may not turn out to be a controversial issue in the months ahead," he said in the summary. "If it poses challenges for the Liberal leader, these have more to do with the substance of his policy choice than the colourful way he discussed it in the clip in question."
Abacus' David Coletto suggested the positive reaction to Trudeau's "whip out" joke could indicate that political rhetoric is assessed differently by those outside the Ottawa bubble.
"The comment may still come back to haunt Mr. Trudeau, but as our other data indicates, the harm to the Liberals is more likely to come from the way he and the party handled their decision on ISIS than how Mr. Trudeau expressed his views in an interview," Coletto said in the summary.
The survey was conducted online among 1,248 respondents between Oct. 15 and 17. The margin of error was plus or minus 2.8 percentage points, 19 times out of 20.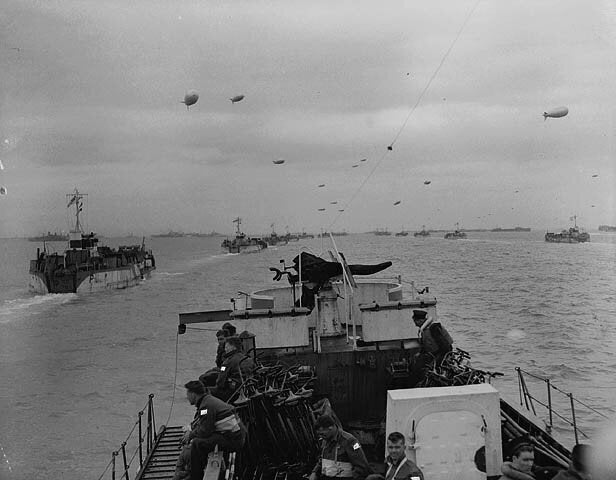 Photos Of Canadians On D-Day