If we had to pick one thing we love about Anne Hathaway (and there are many reasons) it's her willingness to take risks on the red carpet.
The evidence: on Monday, the actress sported an unforgettable Rodarte dress at the New York premiere of "Interstellar."
The statement-making dress featured embroidered lace, sequins, crystals and a net overlay that gave you a glimpse of a nude shimmery slip underneath.
Anne paired the gorgeous frock with fishnet heels, a red lip and a wavy bob—the perfect finishing touches to a look that we're sure will go down in the style history books.
One dress that the world will never forget was what's now known as the "Nipple Dress"—a pale pink Prada number that the 31-year-old wore to the 2013 Oscars. In the November 2014 issue of Harper's Bazaar, the brunette beauty reminisced about the most-talked about look of the night.
"I was like, 'Wow! I can do this. It's beautiful. It's appropriate. It's modern. It's minimal," Anne said. "I look in the mirror, turn to [my husband], and say, 'It looks like my nipples are hard.' He says, 'You look beautiful. Your nipples look pointy. The red carpet's about to close. We gotta go.'"
Since then, Anne has been rebuilding her style (she departed ways with her longtime stylist Rachel Zoe in January) and it's paying off: an "armour" dress at the 2014 Oscars was one of the best looks of the night and a sexy blue slip turned heads at a recent premiere.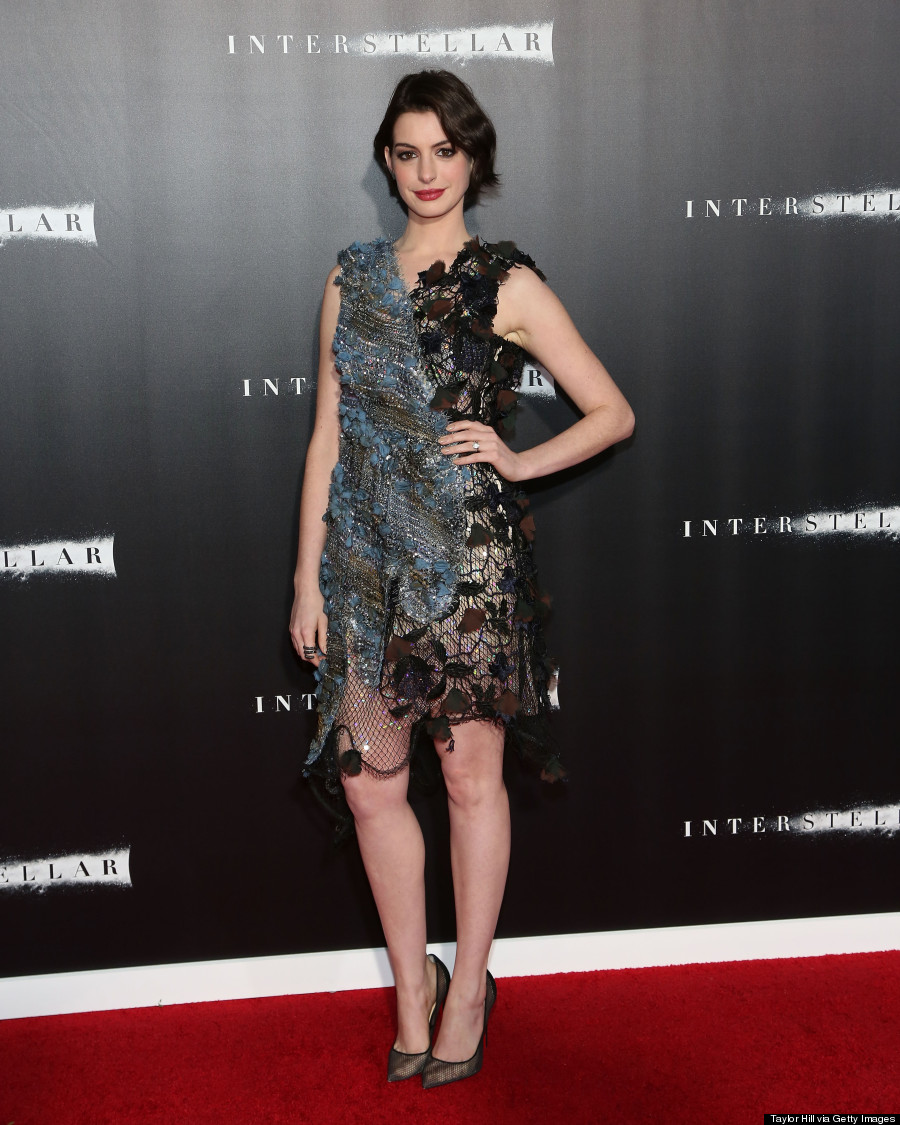 She's come a long way: