Next time you need to run to out for some milk and eggs, you may just need to go down the elevator.
A Vancouver-based company is attempting to revolutionize the idea of last-minute food runs by bringing grocery vending machines to some of the city's apartment buildings.
Happy Vending, founded by Jason Moyal, provides refrigerated machines that dispense products such as fruit, milk, and bread.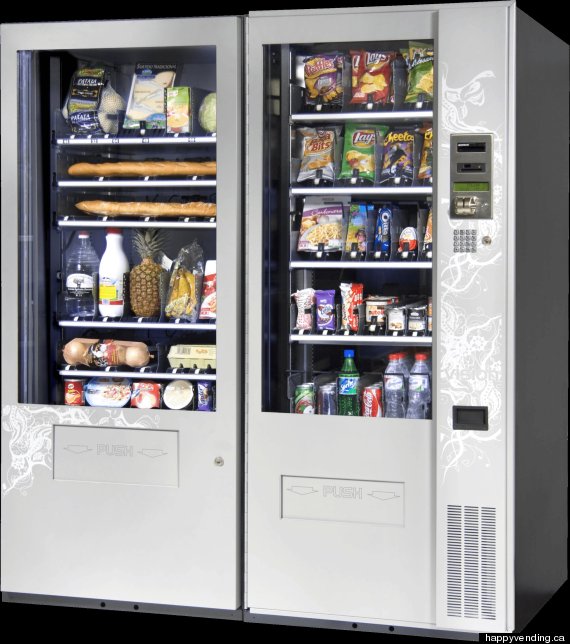 The "stores," as the Happy Vending website calls them, carry over 50 items and are monitored daily to ensure products are fresh and in stock. Machine racks are adjustable so that groceries of any shape can be carried.
The machines would be the first of their kind in Canada, Moyal told The Province.
The first two will be installed in buildings in Burnaby and downtown Vancouver's Yaletown neighbourhood in January, according to CTV News.
It's not the first unique vending machine concept for Vancouver.
In February, the city became home to Canada's first crack pipe vending machines. They were installed as part of a project to decrease the spread of disease between drug users by providing cheap, clean pipes. Then in May, Vancouver housed the country's first pot vending machine for medical marijuana users.
Like Us On Facebook

Follow Us On Twitter
Also on HuffPost