Forget Bradley Cooper's nipples—the real star of W magazine's Movie Issue is Benedict Cumberbatch's slicked back hair.
The Golden Globe nominee covers the culture mag's February 2015 issue alongside "The Imitation Game" co-star Keira Knightley wearing a sleek white blazer, a moody stare and greased hair, while Keira sports a black dress with an exaggerated white Peter Pan collar.
The Brit has been everywhere recently to promote his chances for an award win. Not only has the "Sherlock" star been hitting up red carpets left and right with fiancée Sophie Hunter, but he's also covered magazines such as Time.
Other celebs who cover W's special issue include Reese Witherspoon—who channels Twiggy—Emma Stone, Amy Adams and Julianne Moore.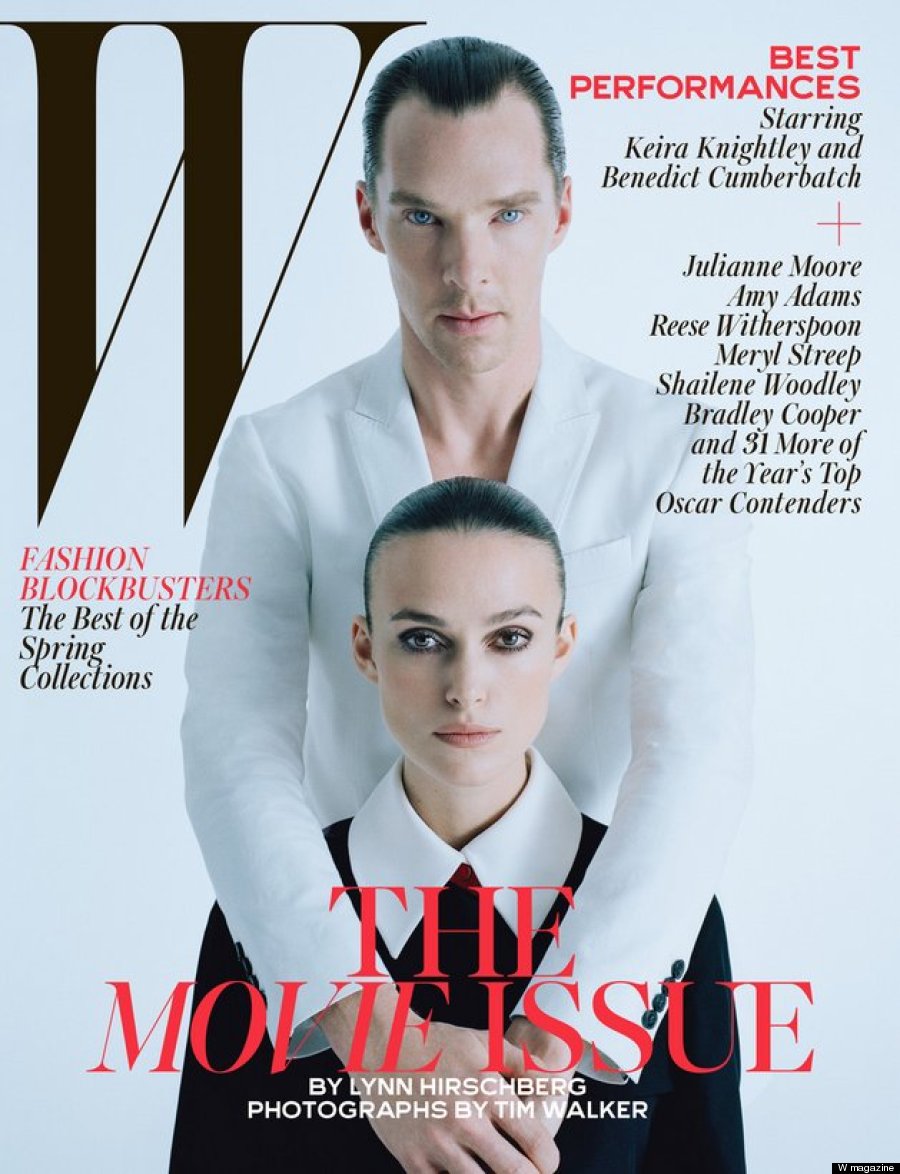 He had a great 2014: