If you're a "Walking Dead" fan then you probably sorely miss the TV show, which is currently on mid-season break.
Lucky for you then that Tuesday, Jan. 6 is Norman Reedus' (a.k.a. Daryl Dixon) birthday and we can all celebrate by staring at photos of him while dreaming that he will one day marry us.
So, in honour of TV's sexiest zombie killer—who is turning 46 years old—we take a look at all the times Norman Reedus proved he looks good in basically everything.
You're welcome.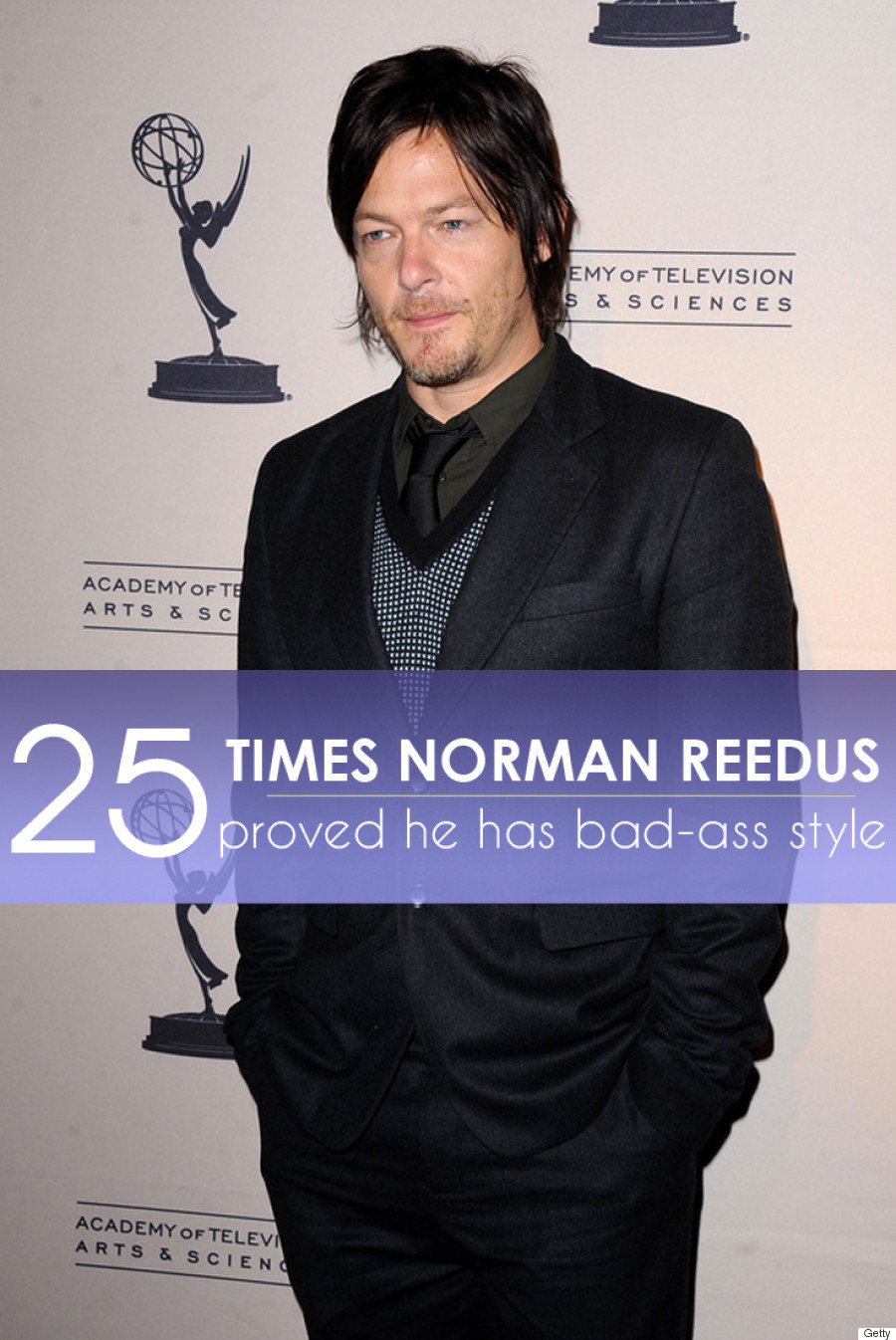 He Can't Go Wrong In A Dress Vest

Andy Kropa/Invision/AP

Only Norman Could Look Good In A Plaid Blue Suit

Chris Pizzello/Invision/AP

Take Us For A Motorcycle Ride, Norman

Jun Sato via Getty Images

We Can Forgive The Shabby Shoes

Mireya Acierto via Getty Images

Only Two People Can Wear Sunglasses Inside: Norman And Anna Wintour

James Devaney via Getty Images

Denim-On-Denim Has Never Looked Hotter

Invision for AMC

Richard Shotwell/Invision/AP

Charles Sykes/Invision/AP

Channeling His Inner Dandy

Paul A. Hebert/Invision/AP

Even Bundled Up, He Looks Hot

Evan Agostini/Invision/AP

The Perfect Winter Outfit

Evan Agostini/Invision/AP

Giving Benedict Cumberbatch A Run For His Money

Scott Kirkland/Invision/AP

Take Me Out To The Ball Game

MJ Kim via Getty Images

The Poster Boy For The Canadian Tuxedo

Albert L. Ortega via Getty Images

Mike Coppola via Getty Images

He Can Take Our Picture All Day

Larry Busacca via Getty Images

Jennifer Graylock via Getty Images

We Bet His Sweater Collection Is Amazing

Albert L. Ortega via Getty Images

Damn, He Cleans Up Good In A Tux

Jason Merritt via Getty Images

Ilya S. Savenok via Getty Images

He Really Likes This Pose, Not That We're Complaining

Chelsea Lauren via Getty Images

D Dipasupil via Getty Images

SGranitz via Getty Images

Steve Granitz via Getty Images

Jamie McCarthy via Getty Images
There's more where that came from: