A seven-year-old girl reeling from the loss of her aunt and cousin in a car crash has written an impassioned letter to B.C. Transportation Minister Todd Stone.
Earlier this month, an SUV carrying a family of five crossed the centre line of Highway 99 near Lillooet and sideswiped another car. The impact sent the family's vehicle over a steep embankment in heavy snow. McCaul Sage, 7, and his mother, Trish Donohue, were killed, while his father and two sisters (aged four and 11) survived.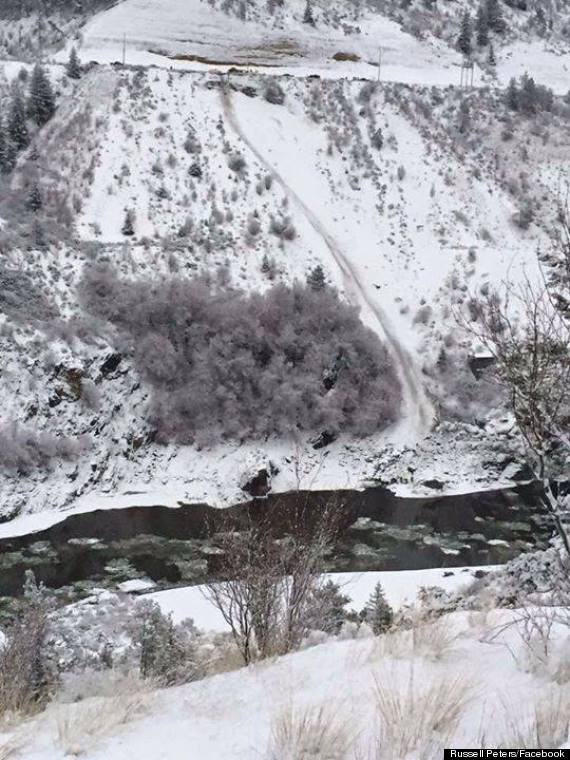 A Squamish family's SUV crashed down an embankment near Lillooet. (Russell Peters/Facebook)
In the wake of the accident, Riley Gilmour wrote a letter to Stone, pleading with him to install concrete barriers on the highway.
"There has been a car acadint with my famaley," she wrote about the deaths of her cousin and aunt, adding later, "Please, please, please, please put berryrs thare."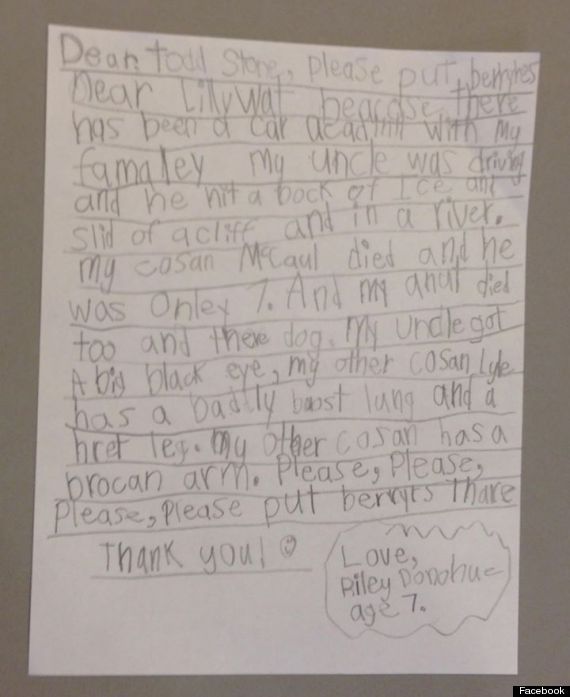 Riley Gilmour's letter to Todd Stone
Stacey Royal posted the letter to Facebook on Riley's request.
"She [Riley] wanted me to put it on Facebook so more people write letters to him," Royal wrote in the comments. She added that Riley told her she was addressing the letter to "the guy who makes the roads."
An online petition is also underway, asking the transportation minister to take another look at road safety in the area and adding concrete roadside barriers along Highway 99, Highway 12, and Road 40 to "prevent unnecessary deaths."
Stone's office confirmed to The Province that it plans to respond to Riley's letter. The transportation ministry will conduct a "guardrail warrant assessment" on the section of highway where the crash happened, the newspaper said.
A memorial Facebook page for Trish and McCaul asked that in lieu of flowers, people make donations to the Lillooet and District Rescue Society.
"With deep gratitude, we feel that this organization is worthy of support," the page reads. "They performed under extreme pressure and brought aid & comfort to our family."
There will be a memorial for the mother and son on Saturday at West Coast Railway Heritage Park in Squamish, where the family lived.
Like Us On Facebook

Follow Us On Twitter
ALSO ON HUFFPOST: