Felicity Jones isn't the only breakout style star of the year!
The cover photo, shot by Victor Demarchelier, shows the gorgeous 31-year-old actress rocking a beautiful white Dior gown with a pink printed bustle and a button-up collar.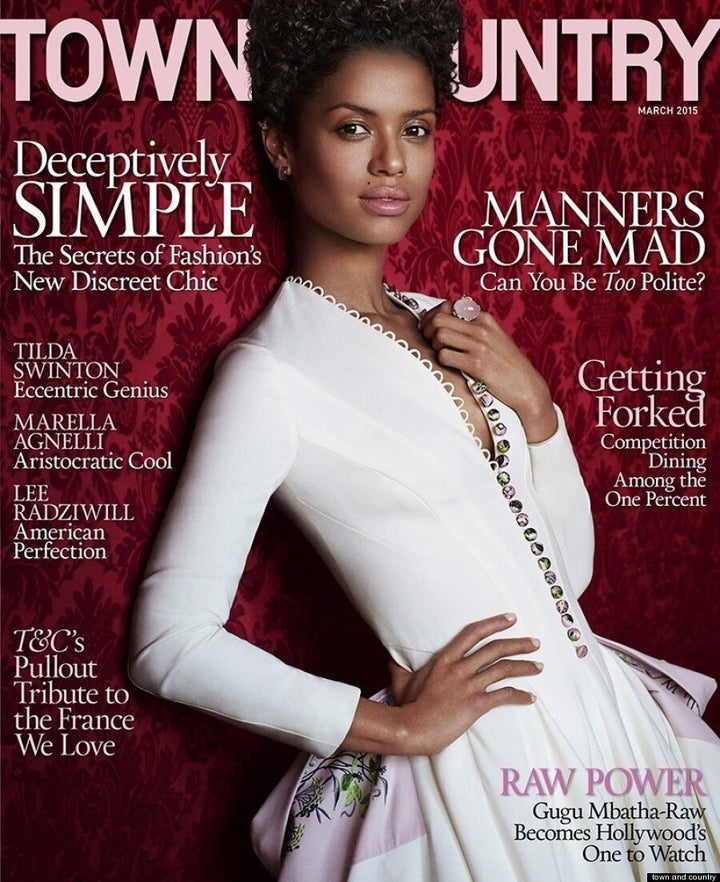 Inside the issue, the "Jupiter Ascending" actress wears chic looks from Altuzarra, Jason Wu and Lanvin, proving that the UK-native is a total style chameleon.
She also opens up about her personal style. "In my daily life it's about being comfortable. I wear a lot of black. But now, to promote these films, I've been working with a stylist. I've had some fun Cinderella moments in red carpet land. I love the Audrey Hepburns of this world, and I think Cate Blanchett is stunning and always nails it." (This is true. Cate is a fashion goddess.)
Despite being a rising star, Gugu also realizes that not everybody has to dress up like they're a celebrity.
"It's important to know that it's okay to be your natural self," she tells the magazine. "It's also okay to dress up and wear makeup and hair extensions if you want, so long as you don't feel like you need that or will be worthless without it. The point is, it should be a choice."