With International Women's Day coming up on Sunday, a U.K. charity has embarked on a powerful campaign to raise awareness of domestic violence.
Women's Aid is working with London-based agency WCRS on a digital poster campaign that shows bruised women whose wounds heal as you look at them, said a Thursday news release.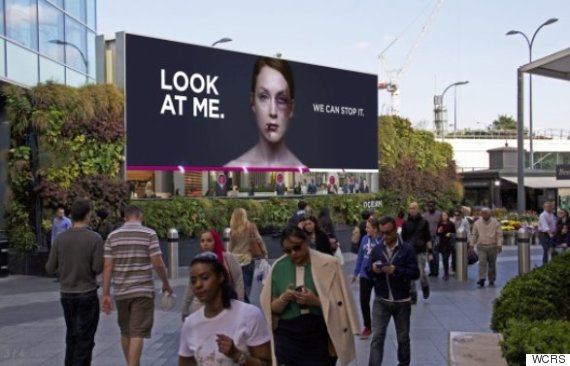 The posters, which have the tagline "Look at me," use facial-recognition technology to surmise when people are gazing at the screens. The bruises fade away as the technology registers the looks of people passing by.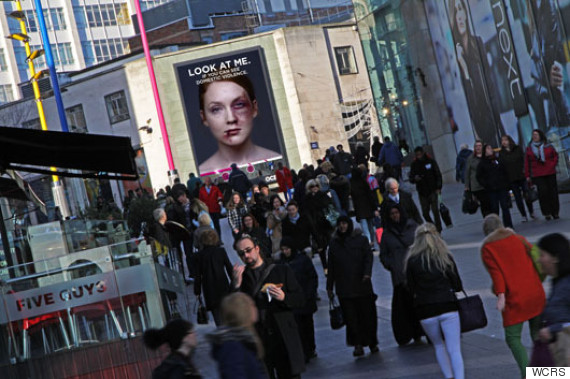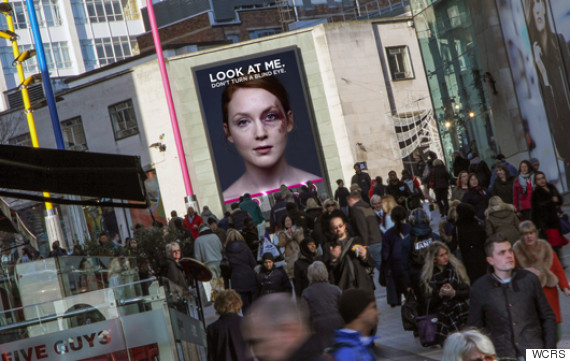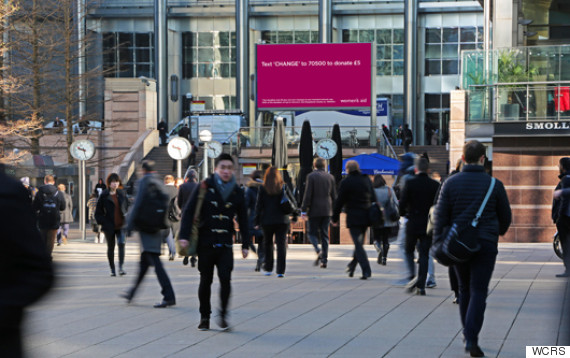 The campaign was launched at Canary Wharf on Thursday, and Women's Aid plans to put up posters at U.K. sites including the Westfield Shepherd's Bush in London and the Birmingham Bullring.
WCRS will also notify people via cell phone walking near the posters to look up at them, with a link to a website taking donations.
It's the first time that a campaign of this kind has ever been attempted, according to Little Black Book.
And its message won't just be limited to posters. The campaign will also see a 30-second prime time TV spot air on Channel 4 during a drama on Sunday. It will also air Monday during a break in Channel 4 News programming.
WCRS says that all creative associated with the campaign will urge people to text "CHANGE" to 70500, and make a £5 donation to Women's Aid.
But it's far from the only powerful advertising initiative we've seen around domestic violence lately.
This week, the Salvation Army raised awareness of the issue by capitalizing on the popularity of "The Dress." The organization released a poster showing a photo of a young woman sporting bruises while wearing the white and gold version of the dress that caused the Internet to have a meltdown last week.
Is it so hard 2 see black & blue? 1 in 6 women are victims.

#blackandblue#whiteandgoldpic.twitter.com/HoYNXBQRIE

— TheSalvationArmySA (@SalvationArmySA) March 6, 2015
The Canadian Women's Foundation says that half of all women in Canada have faced physical or sexual violence since they were 16 years old.
It also points out that more than 40,000 arrests result from domestic violence in Canada every year, making up 12 per cent of all violent crime.
Like Us On Facebook

Follow Us On Twitter

ALSO ON HUFFPOST: