Neville MacKay of Halifax floral shop My Mother's Bloomers had seen flowers on March 19 every year leading up to the present day.
And he'd be damned if he was going to let snow stop them this year.
Instead of waiting for massive piles of snow to clear from his yard, he painted some lovely flowers over top of them and gave people some respite from a miserable winter that just won't seem to end.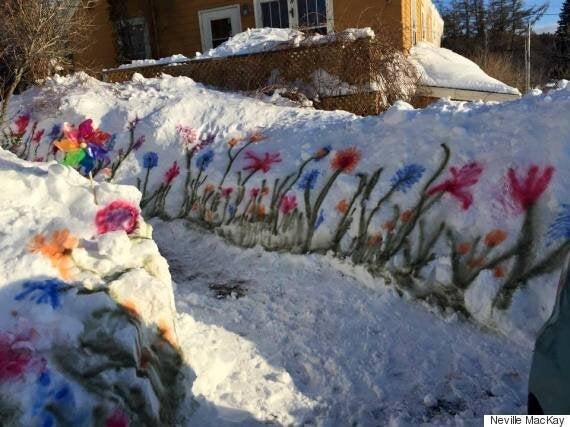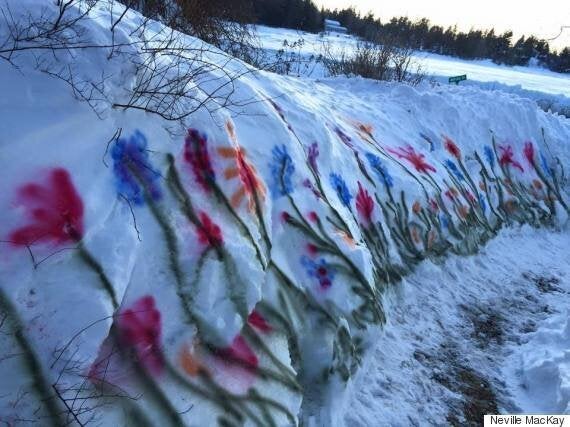 The photos were posted to his Facebook page, where they had drawn nearly 600 shares as of Friday afternoon.
There are so many ways you can deal with winter. You can let it bury you, depress you and ruin your day. But you can also turn it something beautiful.