Among those who weren't totally sold by the campaign was activist and blogger Jes Baker. The body advocate felt it still only represented a limited range of shapes and sizes, so in response, she launched her own.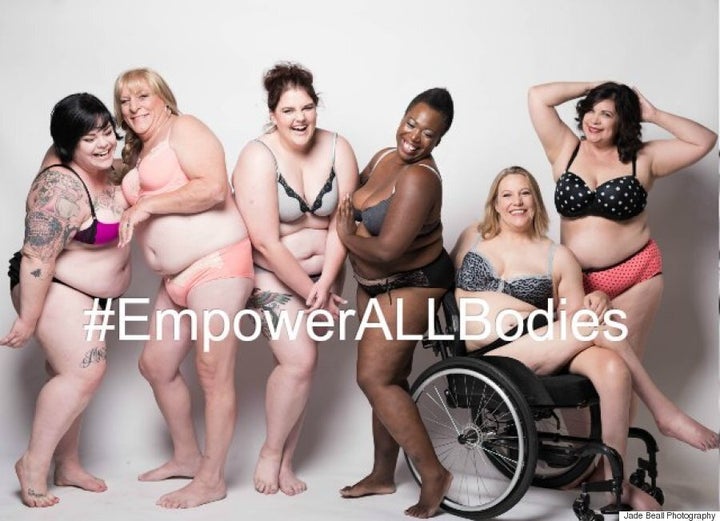 Called #EmpowerALLBodies, Baker's campaign puts the spotlight on women of all shapes, sizes, ages, and colours, proving that all bodies are beautiful. It's an attempt to promote diversity, which Baker notes is, "more important than you think."
In a letter written to Lane Bryant's CEO Linda Heasley, Baker writes:
"When we, as a society, fail to include diverse bodies in our media, the message becomes clear to those excluded: you are unworthy of taking up space. It's a powerful message that settles into the core of those who aren't represented. #ImNoAngel, seemingly attempts to convey empowerment for plus-sized women, but instead has continued to perpetuate this exact same message. This time, though, with a specialized addition for the bodies not pictured: not only are you unworthy of taking up space, but you are also not invited to feel sexy."
For Baker, encouraging everyone to #EmpowerALLBodies is extremely important, hence her reactionary campaign.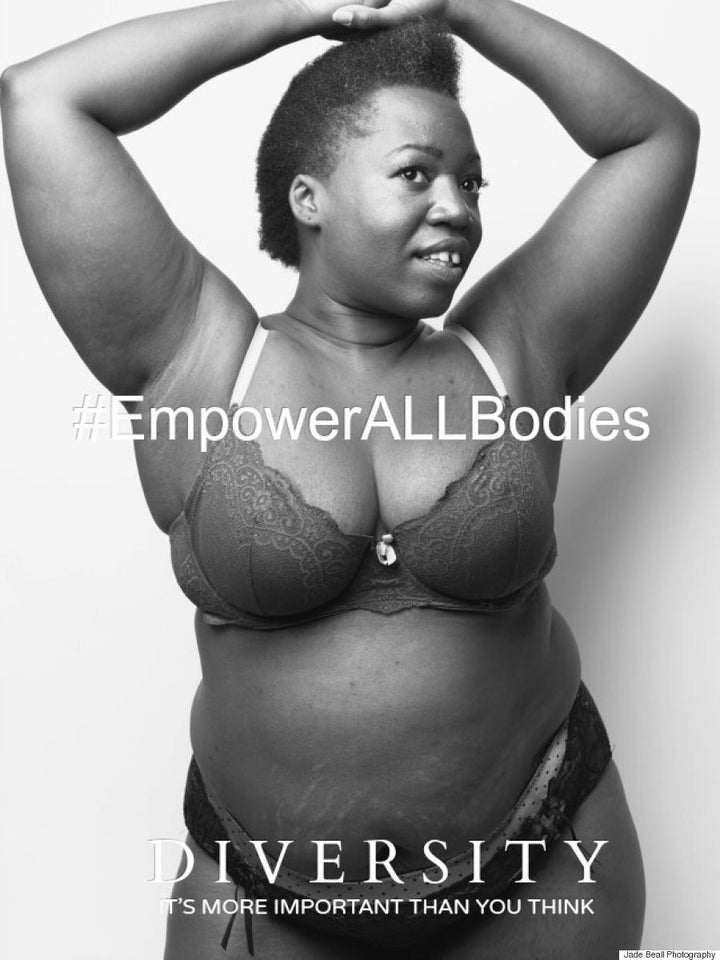 We love Baker's dedication to promoting body confidence, and think what she's doing is wonderful. The only critique we have is that the women in her campaign also all have similar body types, which is, of course, a little contradictory to her message.
But, Baker knows her campaign isn't perfect: "Of course you can't represent every type of body when you have six models," she explains. And we appreciate her awareness.
She's definitely on the right track though, and we look forward to seeing what she can do with her positive voice.
Check out more photos from Baker's campaign below: