Before Vancouver Canucks fans could even grasp the fact their beloved team was eliminated from the playoffs Saturday night, spectacular fireworks lit up the downtown sky.
Well, that's some very unfortunate timing.
As Canucks' fans everywhere mourned the Game 6 loss, this happened over the Vancouver harbour:
Turns out the fireworks had nothing to do with hockey at all. The Vancouver Convention Centre clarified that the show was part of a private event there.
Private fireworks shows — estimated to cost $25,000-$50,000 — require a city permit, and are not publicized beforehand to avoid crowds and the associated policing expenses.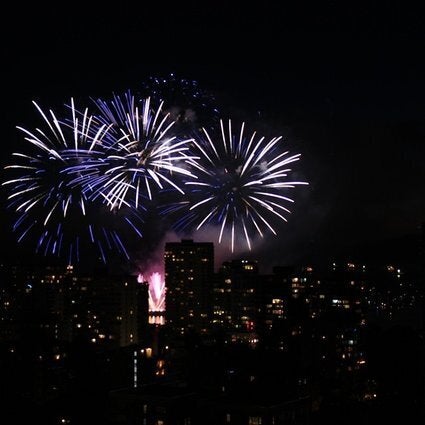 Vancouver Fireworks Celebration Of Light 2014