Here comes Kendall Jenner!
The 19-year-old supermodel had the honour of closing Chanel's casino-inspired runway show on Tuesday at Paris Haute Couture Fashion Week, wearing a dazzling white bridal pantsuit.
The suit featured a structured double-breasted blazer with shoulder pads, a large flower broach and flower buttons, as well as matching white trousers and heeled boots that accentuated her longs legs.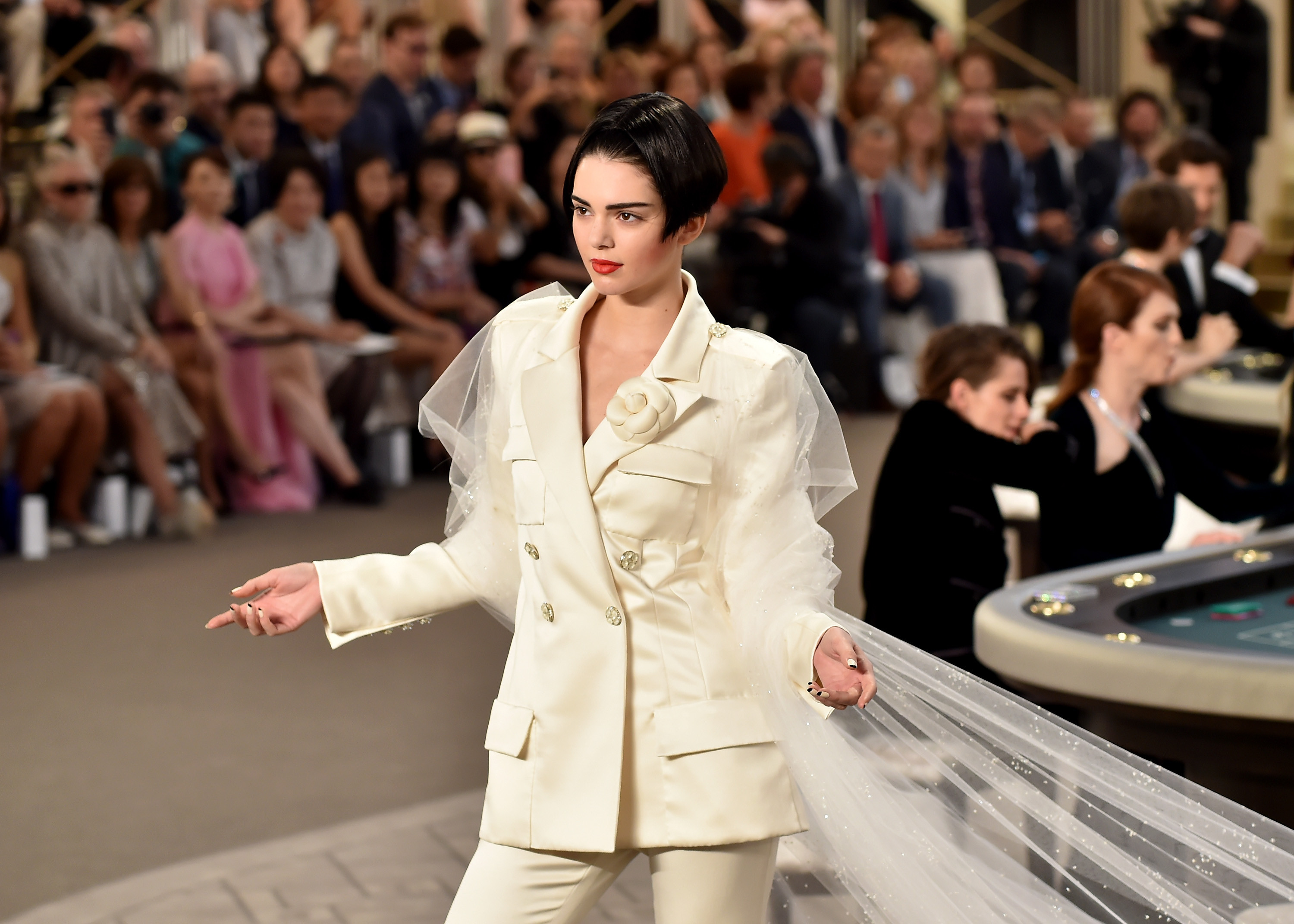 Trailing behind the supermodel was a sparkling, veil-inspired tulle cape.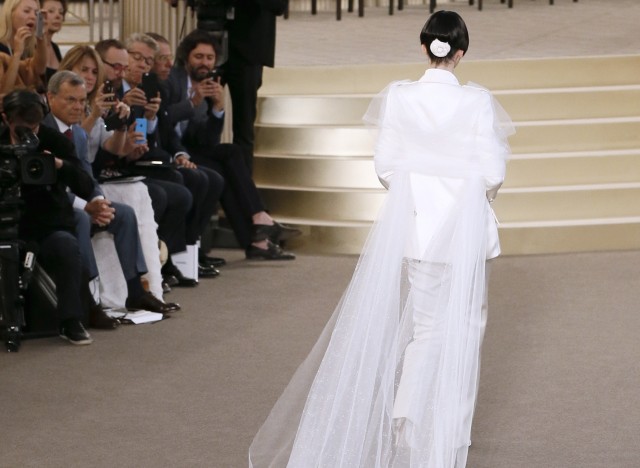 But it was Jenner's hair that had everyone talking. The model was barely recognizable in a jet-black blunt bob wig, but she certainly pulled it off. Her edgy cropped 'do was complimented with bold brows, bright red lips, rosy cheeks and an gorgeous black-tipped French manicure.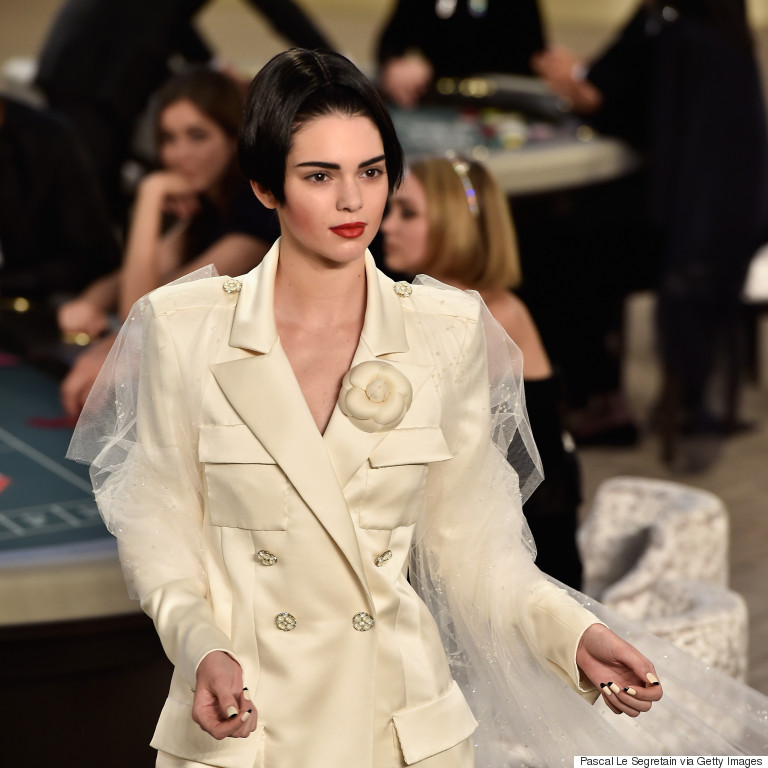 At the end of the show, which was held at Paris's Grand Palais, Jenner joined Chanel creative director Karl Lagerfeld on stage who gave his bride a peck on the cheek.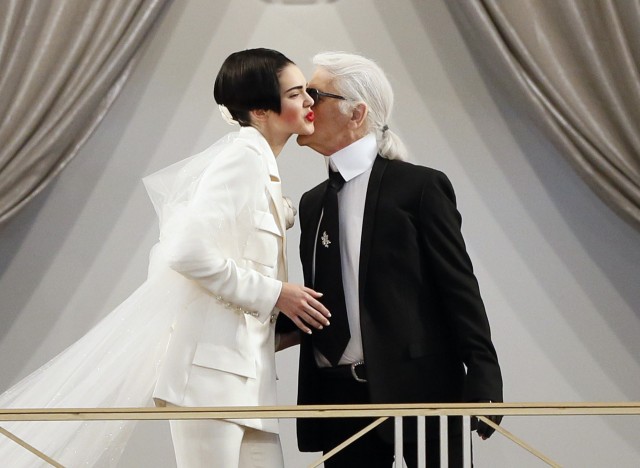 "Of course I said yes #HauteCoutur," Jenner captioned a photo of her and Lagerfeld on her Instagram account.
Kristen Stewart, Julianne Moore and Lara Stone were among the show's star studded audience, who sat centre stage at a roulette table.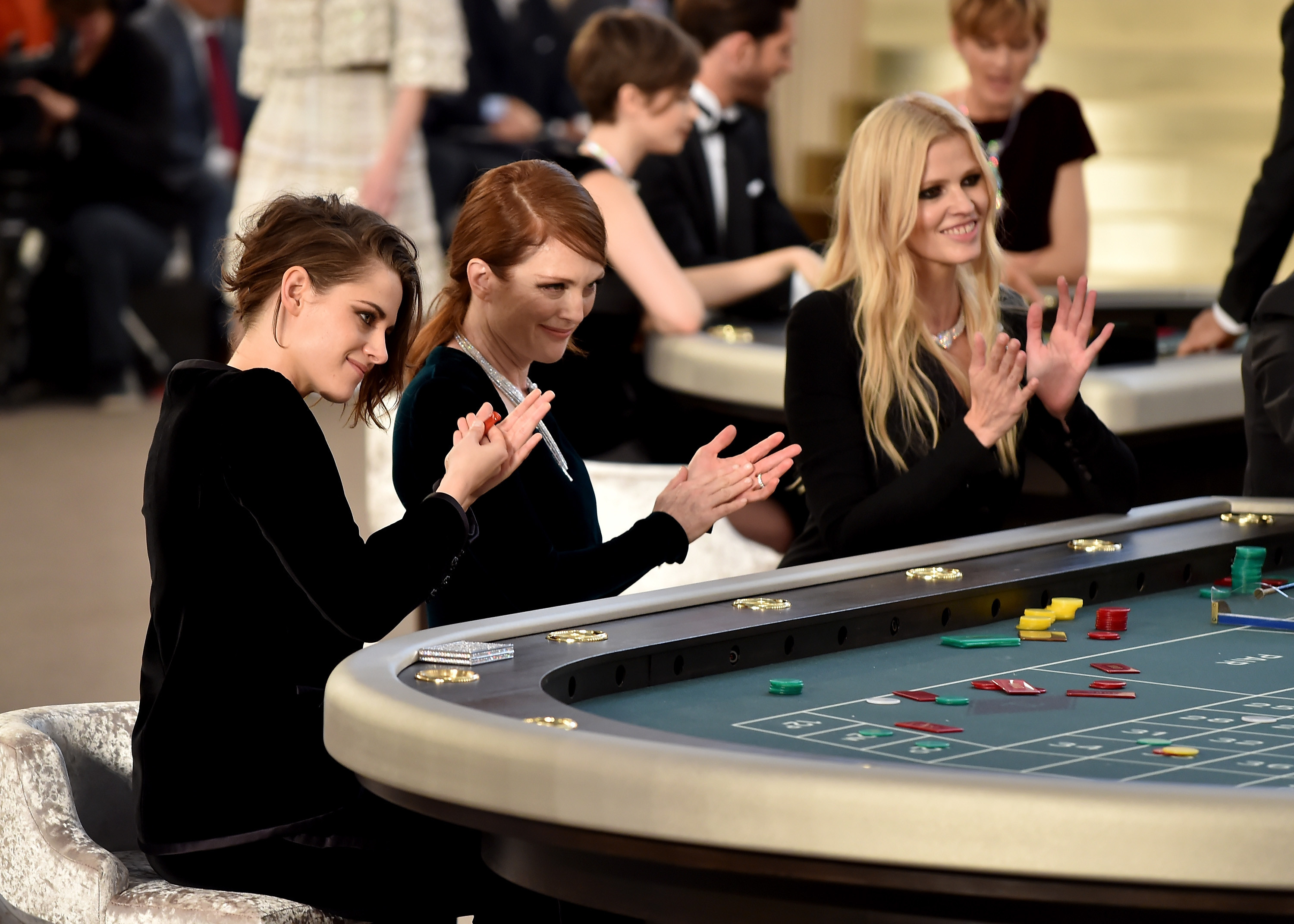 Proud mama Kris Jenner shared a clip from the show on Instagram with the caption: "Wow @kendalljenner you were amazing today! What a thrill to close the show with your SOLO walk on the runway and an ICONIC ending with the Master @karllagerfeld for @chanelofficial ! I couldn't be prouder." (aw!)
This was Jenner's seventh Chanel fashion show appearance.
Also on HuffPost
Style Evolution: Kendall Jenner