On the topic of the NDP's Sherbrooke declaration, Thomas Mulcair grilled Liberal Leader Justin Trudeau on Quebec sovereignty, pressing him to reveal "his number."
Another stinger in the Quebec sovereignty discussion when Stephen Harper jumped into the conversation.
When Harper talked about how his government reduced greenhouse gases and Trudeau interjected.
Trudeau's response to Harper talking about the government's environmental record.
When the recession came up and the NDP squeezed in a economy burn.
On the subject of democracy, Harper brought up his promise he wouldn't appoint new senators as an action he took to address the Senate scandal. And Green Party Leader Elizabeth May lambasted him a near knock-out punch of a line.
When introducing the second part of the night's discussion on foreign policy, the debate moderator asked Trudeau a sharply-worded question.
Point: Moderator Paul Wells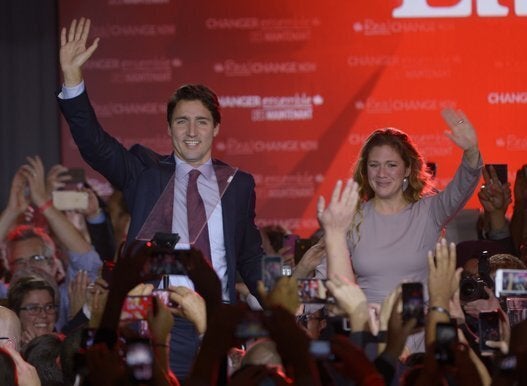 In Photos: Canada Election 2015