Two of these doughnuts are coming to a Tim Hortons near you.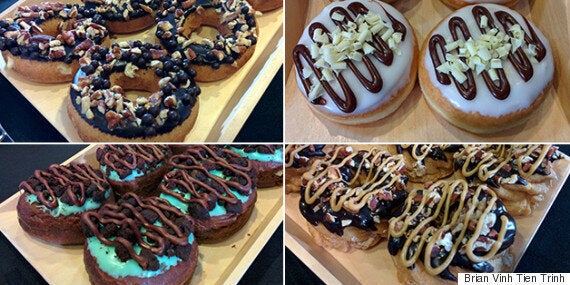 Could it be a fruity twist on banana bread or key lime pie? Perhaps it's a play on a classic breakfast food like French toast. Or maybe it's a riff on a dessert that blends mints, brownies and cheesecake into one decadent treat. Whatever the answer, it'll be up to Canadians to make the choice.
That's because the coffee chain is in the midst of its annual Duelling Doughnuts competition. The contest asks Canadians to submit their most unique sugar-and-fried dough creations, and this year, Tim Hortons asked customers to dig deep for recipes inspired by family.
Now, choosing a chain's next star doughnut is no simple task so the company enlisted some Canadian stars to make things easier. Singer Jann Arden returned as a celebrity judge to narrow the selection to the top four doughnuts. This time around she was joined by DJ deadmau5 and model Sophie Tweed-Simmons.
The Huffington Post Canada was also on hand to watch (and not to eat) what contestants were serving up. Here's what the judges faced: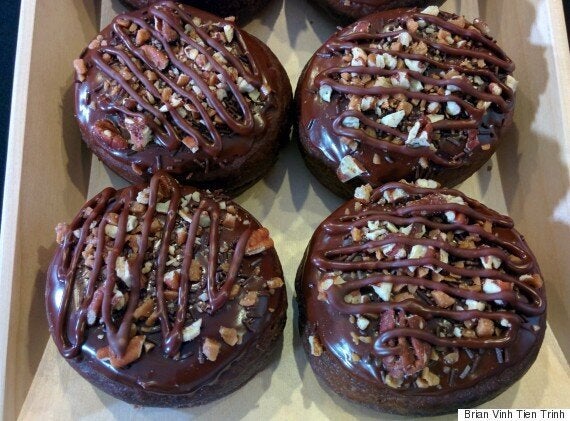 By Kirsty Tamaki from Barrie, Ont. — Chocolate yeast-based donut with brownie batter filling, chocolate icing and chocolate stripes, topped with chocolate sprinkles, Skor bits and pecans.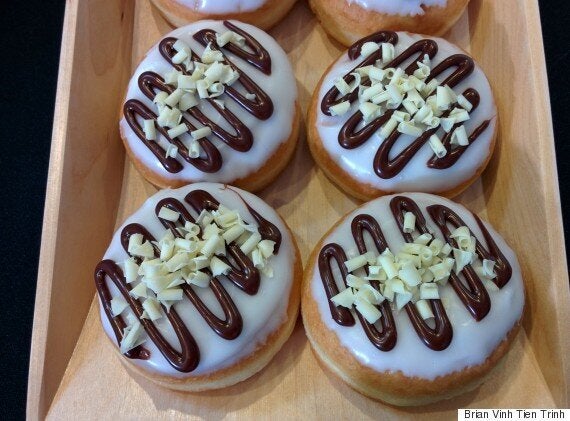 By Francine Robinson from Napanee, Ont. — Yeast-based donut with key lime filling, cream cheese icing, chocolate drizzle and topped with white chocolate curls.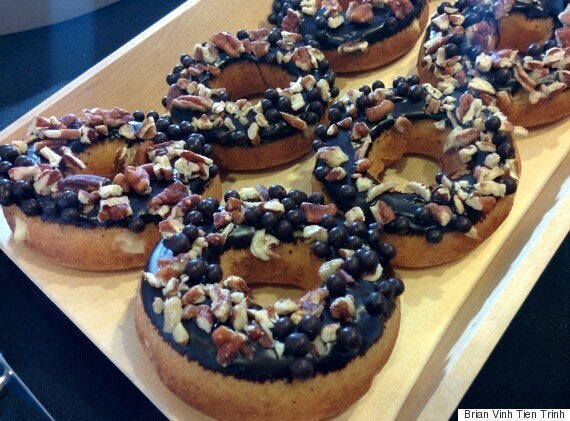 By Deryk Kirchner from Sherwood Park, Alta. — Banana ring donut with banana filling and chocolate icing, topped with dark chocolate crispy pearls and pecans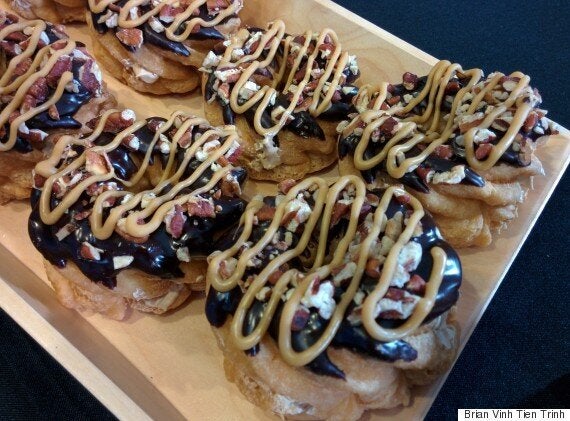 By David Maguire from Wolfville, N.S. — Cruller with maple crème filling, dark chocolate icing and maple drizzle, topped with pecans.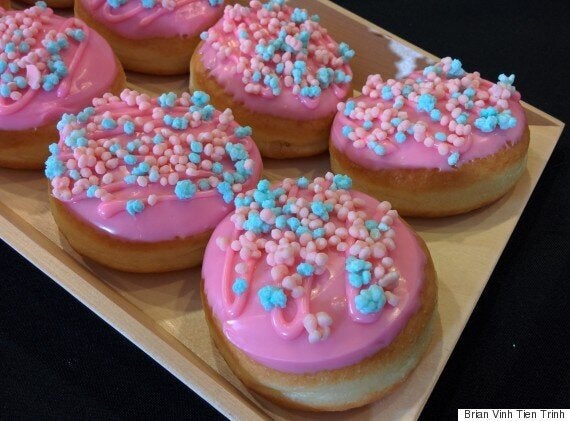 By Rachel Keays from Moncton, N.B. — Yeast-based donut with a cheesecake filling, strawberry icing, strawberry drizzle and topped with cotton candy pieces.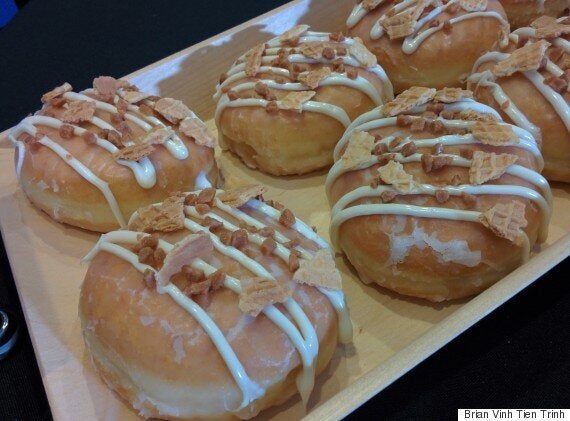 By Jessica Martineau from Boucherville, Que. — Yeast-based donut with crème brulée filling, topped with white chocolate stripes, Skor bits and waffle cone pieces.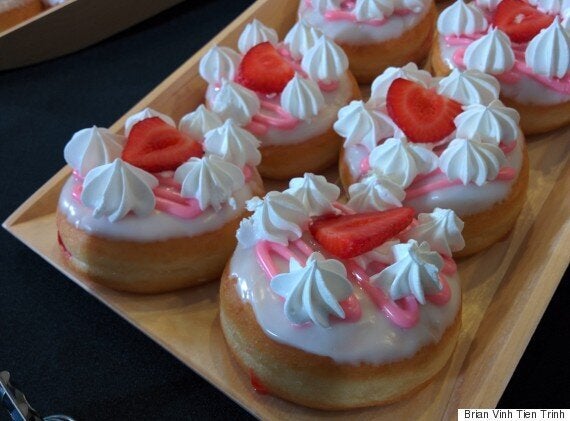 By Kirsten Brown from Burlington, Ont. — Yeast-based donut with strawberry rhubarb filling, cream cheese icing and topped with chopped strawberries, strawberry drizzle and whipped topping.
By Corrie Repko from Oshawa, Ont. — Chocolate donut with cheesecake filling, mint icing and chocolate drizzle, topped with brownie crumble.
In the end, the celebrity judges settled on "Key Lime to my Heart", "Mint Brownie Cheesecake", "French Toast Deluxe" and "Donut Pass on this Banana Bread" as the final four. Where these doughnuts go next is up to Canadians. You can vote here and the final two will then be sold in restaurants come 2016. The creator behind the most popular pastry will also take home a prize of $10,000.
Last year's winner was the Love Reese's to Pieces, a chocolate doughnut with a custard filling. It had chocolate fondant topping with peanuts and mini Reese Peanut Butter cups on top.
Which of these doughnuts caught your eye? Let us know in the comments below.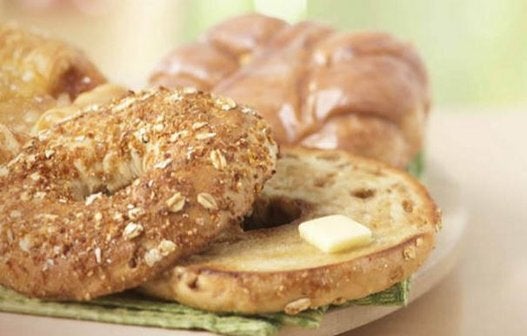 What Dietitians Would Eat At Tim Hortons