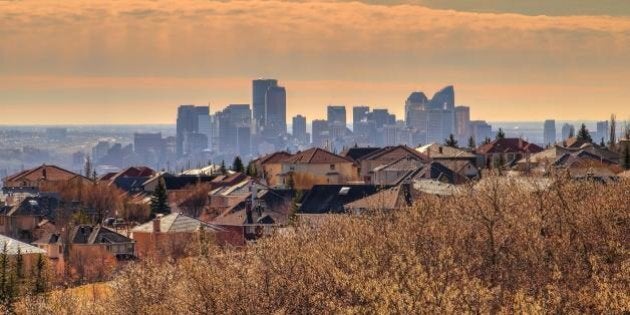 Canadians' wages returned to growth in June after falling in May, Statistics Canada says. Non-farm wages were up by 0.8 per cent on average, having dropped by 0.6 per cent the month before, according to StatsCan's survey of payroll, earnings and hours.
But if you're looking for good news on the wage front, just don't look west. The collapse in oil prices has essentially killed wage growth in Alberta and Saskatchewan. Alberta has the dubious honour of being the only province in Canada to see lower wages this year than a year ago, though only by 0.1 per cent.
Here's StatsCan's breakdown of wage growth over the past year by province. As HuffPost has noted before, the Maritimes (yes, the Maritimes) have been leading wage growth in Canada in recent months. Welcome to the weird world of low oil prices.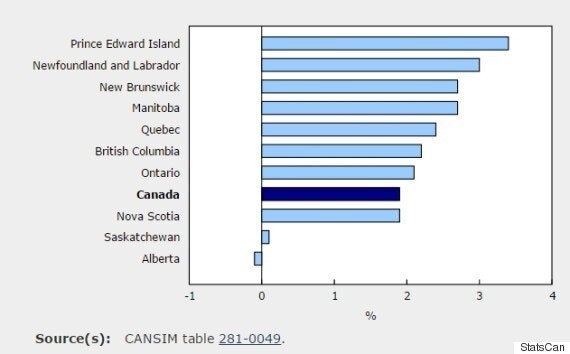 The story of Western Canada's pain really is all about oil. Weekly earnings in the oil, gas and mining sector are down by 3.1 per cent from a year ago, and employment in the sector is down by 7.4 per cent over the past 12 months. The sector has shed 16,900 jobs.
And many observers of Western Canada's economy are becoming convinced there is more trouble ahead. TD Bank's chief risk officer, Mark Chauvin, told reporters on a conference call this week that he expects consumer delinquencies to rise in Western Canada over the next two quarters.
"We still feel that it's probably early and it's probably still to come,'' Chauvin said. "You can certainly see in those markets that unemployment is going up. We're just not seeing it translated to our delinquencies yet.''
Overall, the StatsCan report found Canada lost 11,700 jobs in June. The report offers an alternate measure of Canada's labour market to the more closely-watched labour force survey. That survey found Canada lost 6,400 jobs in June, though the unemployment rate stayed steady at 6.8 per cent.
-- With a file from The Canadian Press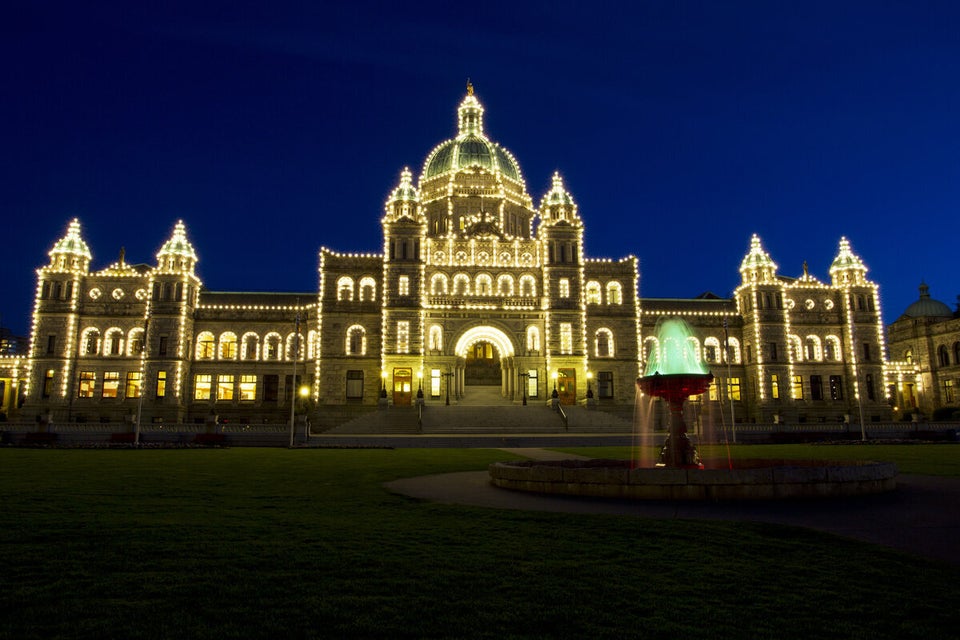 Where House Prices Are Rising And Falling