If you heard the faint sound of fan girl hysteria yesterday, it was probably due to the fact that Kylie Jenner, along with her sisters Kim, Khloé and Kendall, finally re-launched their websites (it was a long time coming!). Oh, and get this -- each of them released an app to go along with their respective sites.
TOO. MUCH. TO. HANDLE.
Kylie's app, which is currently number one in the iTunes store, is a mecca for everything Kylizzl. For the low cost of $3.49 (yes, it's a paid app), users can glance into the reality star's world, all while learning her coveted beauty tips and style secrets.
The one trick that's been making headlines lately is Jenner's secret to her ample cleavage.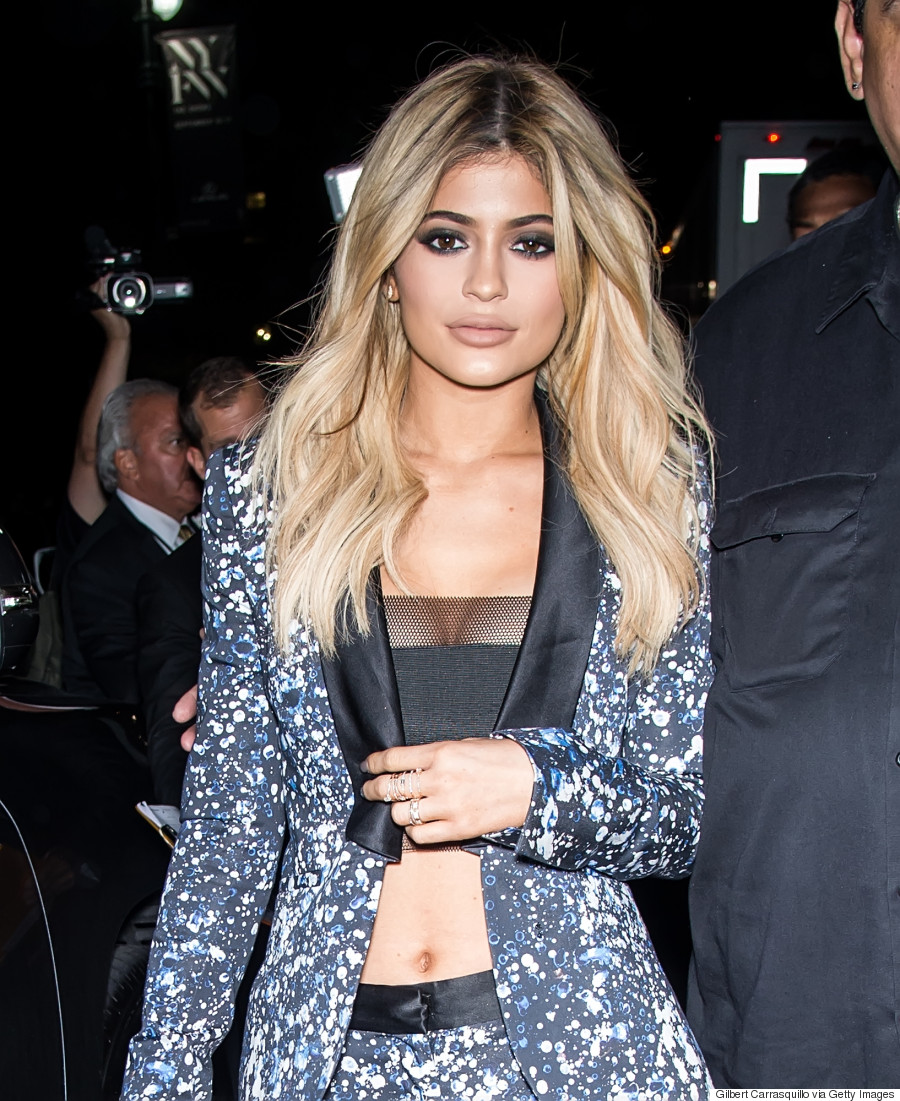 Rumours have been swirling that the youngest Jenner had a little work done on her girls, but the 18-year-old shot down all of those accusations yesterday with a video entitled, "Kylie Comes Clean: They're Real." Her trick? A really good push-up bra, specifically the Bombshell by Victoria's Secret bra.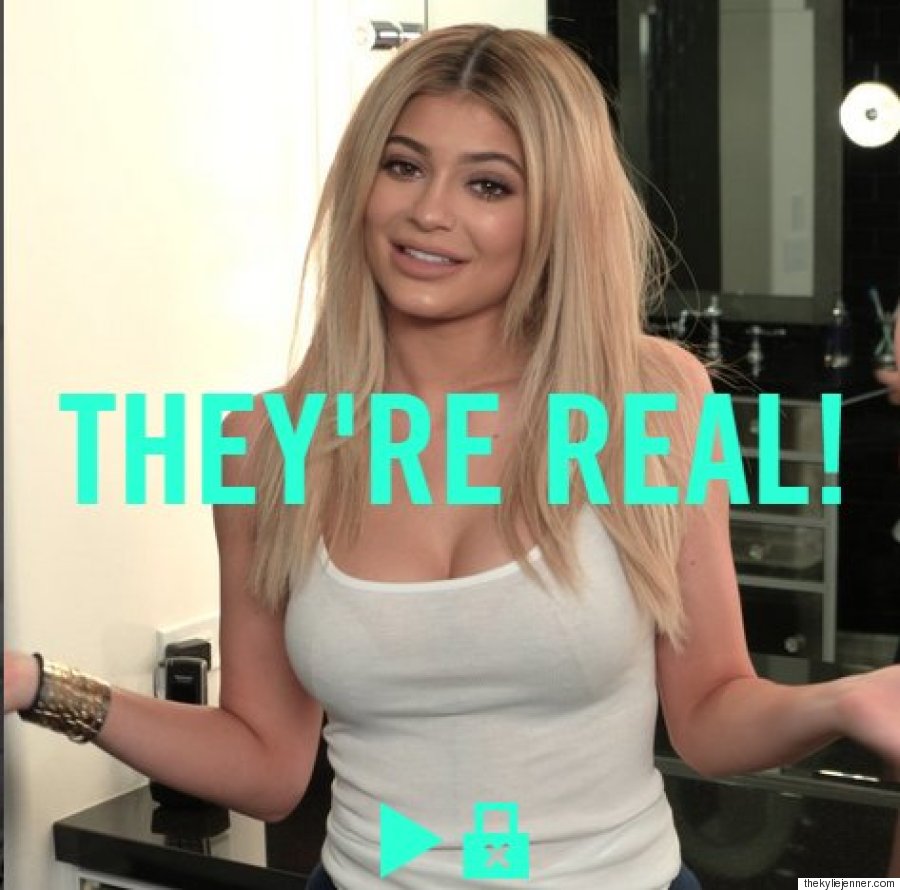 Here's the lowdown from Kylie herself:
"I'm going to share with you guys one of my tricks. I don't share this with a lot of people, but everyone thinks I've gotten a breast augmentation recently, and I haven't. I just use the Bombshell by Victoria's Secret. It's life-changing. I've gotten all my sisters on it and all my friends. If you want the look of bigger breasts, that's what I do."
Wearing a thin white tank top, the Yeezy Season 2 model then proceeds to show how different her cleavage looks with a simple lace bra versus a super padded one.
"This is just a normal lace bra and now I'm going to show you what it looks like with bombshell. Clearly, it's like 10 times bigger -- no contouring, no nothing, this is all padding here. I think it makes your breasts look great and girlie. This is it. No breast implants. No surgery. No contouring. Nothing. It's amazing. So if you guys want this look, here's my secret."
So there you have it, folks. Now BRB, running to Victoria's Secret.
Follow Huffington Post Canada Style on Pinterest, Facebook and Twitter!
Also on HuffPost