And get this: not only did Gisele out-earn Delevingne and Lima by $35 million, but she was also making nearly five times more than her Superbowl-winning quarterback husband, Tom Brady.
After the likes of Bündchen, Delevingne and Lima, other models who landed in the top 10 included Doutzen Kroes, Natalia Vodianova, Miranda Kerr, Joan Smalls, Lara Stone, Alessandra Ambrosiso and Candice Swanepoel.
Kendall Jenner also made the list for the first time, and is the youngest of the bunch this year.
So, how can we nab ourselves a modelling contract? We're still trying to figure that one out. But in the meantime, check out the models who landed themselves the top earnings of 2015: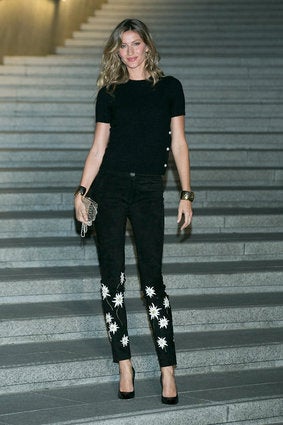 Forbes' Highest-Paid Models 2015