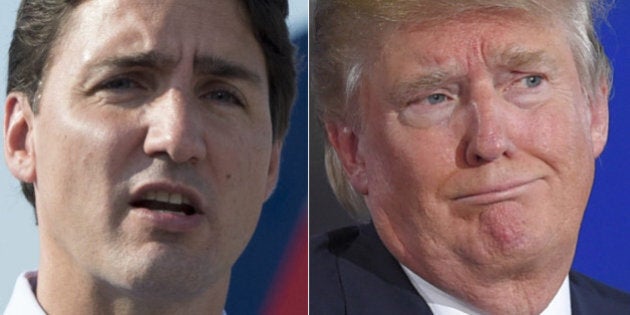 The NDP set their sights on Justin Trudeau again, this time launching a new attack in an attempt to align the Liberal Leader's politics to Donald Trump.
A short ad released Sunday uses a clip of Trudeau speaking at a campaign stop in Montreal last week telling a crowd that there are "no circumstances" in which he would support Stephen Harper's re-election.
"I have spent my entire political career fighting against Mr. Harper's narrow and meaner vision of what Canada can be and the government should do," he said on Tuesday.
A rewind sound effect then cues in cacophony circus music to present a sizzle reel of Trudeau's past remarks about Bill C-51 and the Keystone XL pipeline.
The ad flips through news clippings and ties a link between Trudeau, Harper, and U.S. presidential candidate Donald Trump over their shared support of the Keystone pipeline.
"When it counted, Justin Trudeau didn't stand up to Stephen Harper," the ad concludes.
The Liberals responded to the ad by calling it "weak."
"It's no surprise the NDP is on the attack. Having adopted Stephen Harper's budget, they are left with nothing more than broken promises," Liberal spokesperson Jean-Luc Ferland told The Huffington Post Canada in an email.
"This latest release is just a weak attempt to change the channel."
Trudeau admitted at last month's Maclean's leaders debate that his supportive position on Bill C-51, the Conservative's anti terrorism legislation, may have been "naive."
"Perhaps it was naive, perhaps [it] was something that I put forward and said, 'you know what, we can take a responsible position at a time of politics of attack and division'," he said then.
Despite promising to amend Bill C-51 if the Liberals are elected to form government, Trudeau and his MPs joined Harper's Conservatives in passing the controversial piece of legislation.
NDP Leader Thomas Mulcair and Green Party Leader Elizabeth May have vowed to repeal Bill C-51 if either of them become prime minister.
The NDP attack on Trudeau comes amid slipping poll numbers. It also arrives a day before three federal leaders are set to face each other in a Munk Debate on foreign policy.
That debate between Harper, Mulcair, and Trudeau will take place at Toronto's Roy Thomson Hall on Monday at 7 p.m. ET.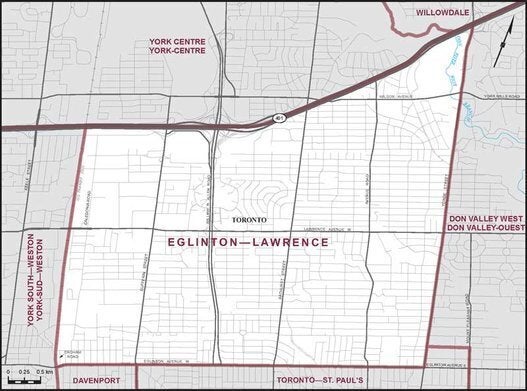 Canada Election: 31 Swing Ridings