It was the Bat Flip for the ages. It was the Blue Jays's version of the mic drop. It was everything Toronto hoped for and more.
And in case you live under a rock and missed the historic José Bautista moment on Wednesday evening ...
The #BatFlip that broke the INTERNETS. https://t.co/zqSUFF5APG

— MLB (@MLB) October 15, 2015
#Glorious
Online store BreakingT, in collaboration with Bluebird Banter, were quick to celebrate the Jays' thrilling (and emotional, might we add) win over the Texas Rangers in the best way possible: with a 'Bautista Bat Flip' t-shirt (*cheers*). The dark blue t-shirt could be yours for the low price of $23. Available in small, medium, large, x-large, 2XL and 3XL, the website adds "No one in the history of mankind has ever been cooler than Bautista was when he flipped this bat. "
Duh!
The flip was so good even the 6God himself, Drake, posted the photo on Instagram.
And let's not forget Kevin "Superman" Pillar soaring through the outfield to make the big catch. It's a bird, it's a plane...no...it's a Kevin Pillar tee!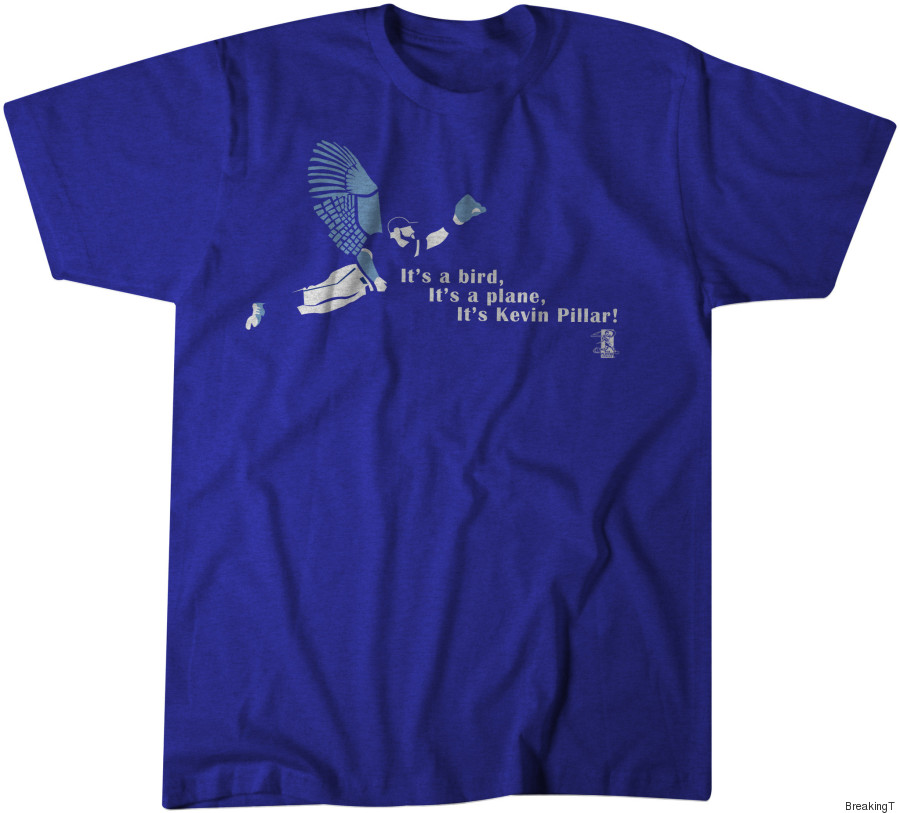 And lastly, remember when Fox Sports analyst Harold Reynolds said Canadians couldn't catch? Well, wear this shirt proudly to tell our American friends that the first recorded baseball game in Canada was in 1838 (a full year before the game was played south of the border, FYI).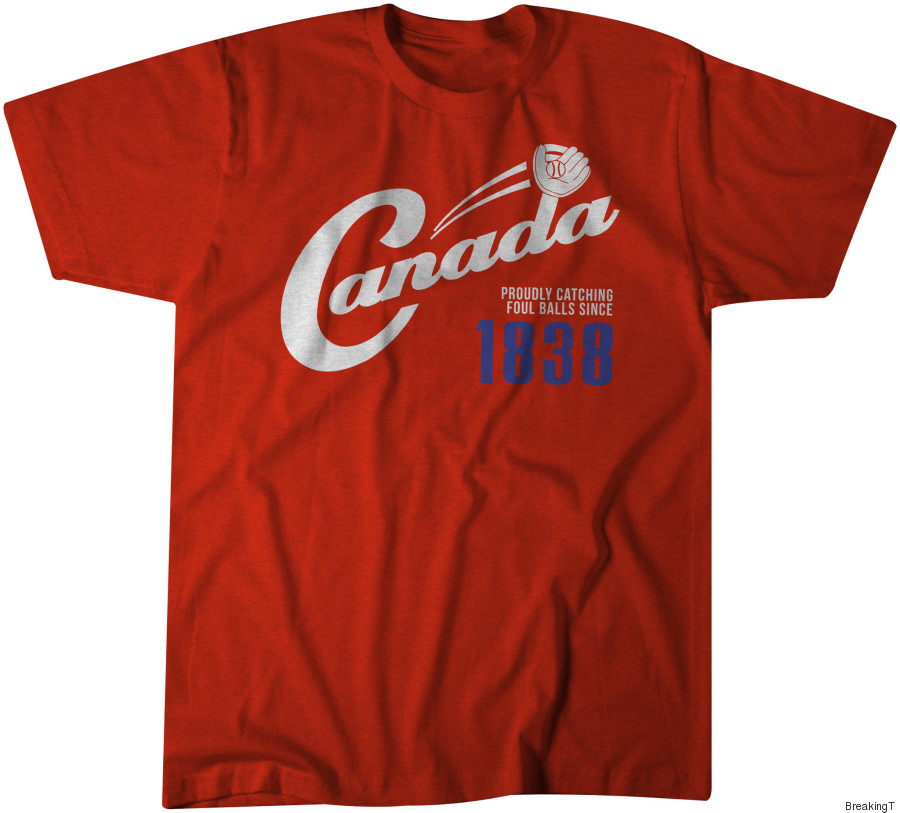 We expect to see everyone wearing their very own Bat Flip tee come Friday for the team's first ALCS game.
Follow Huffington Post Canada Style on Pinterest, Facebook and Twitter!
Also on HuffPost