To celebrate the "Fresh Prince of Rideau's" new position, Toronto-based clothing brand, Shelfies - Outrageous Clothing, went ahead and created the most majestic sweater we've ever seen in our lives — one of our dear prime minister, hair blowing in the wind while he rides a stallion amongst flowing green hills, a prairie sky and twinkling stars scattered all around.
Shelfies, who simply call the frock "Dreamy Trudeau Sweater," write, "Mr. Trudeau, our country welcomes you as......sorry, where was I? Sorry, it seems I got lost in the glow of your sparkling blue eyes and perfectly placed hair."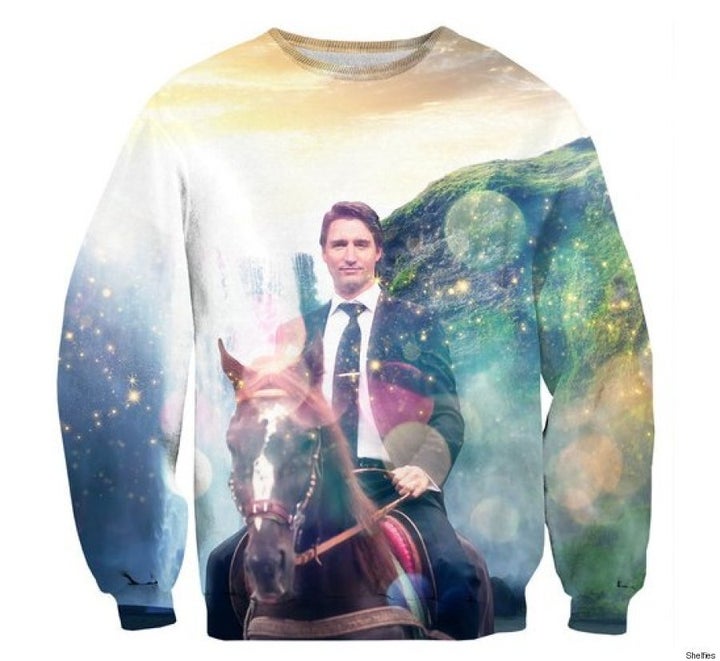 Now that's one eye-catching Prime Minisweater.
The crew-neck sweater, which is valued at $59.99, comes in XS, small, medium, large, XL and XXL and is made of 100 per cent polyester. And if you're not into sweaters, it comes as a T-shirt too.
We think it's safe to say the Internet is totally crushing on our new PM.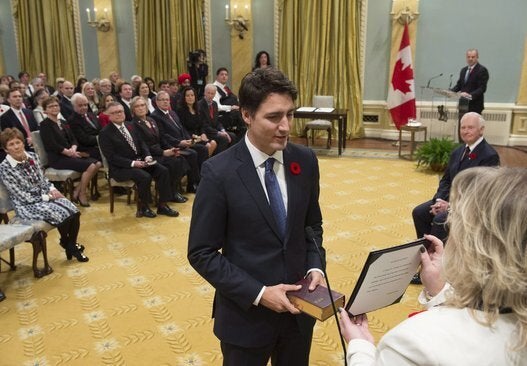 Justin Trudeau Swearing-In Day