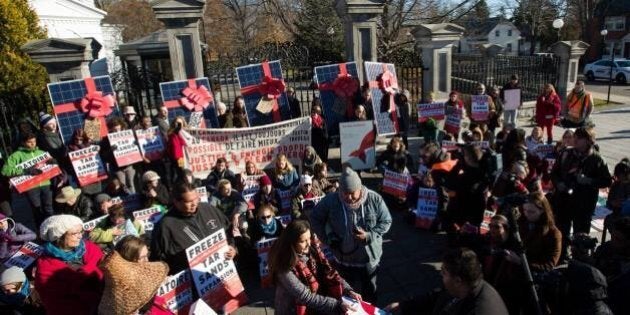 A group of environmental activists says Justin Trudeau has declined a set of solar panels offered for the prime minister's official residence.
Starting last Thursday, demonstrators from several groups staged a sit-in outside 24 Sussex for four days, and offered Trudeau a "welcome gift" every day of the protest. The protesters, who were supported by 350.org, are calling on Trudeau to freeze any expansion of the oilsands and kickstart a "justice-based transition to a clean energy economy," according to the event's website.
Trudeau has decided not to live in 24 Sussex because the residence is in dire need of renovations and repairs. Instead, he has opted to stay in Rideau Cottage with his family "until further notice."
The protesters wanted the five solar panels to be included in the overhaul at 24 Sussex.
A representative from the Prime Minister's Office declined to accept the panels, states a news release from the demonstrators, but told them they would receive an "answer to their demands."
"We hoped that the prime minister will incorporate them into renovations at 24 Sussex Drive, and that they serve as a constant reminder of this weekend's actions, the fiduciary and legal obligations Canada has to Indigenous Peoples, and the investments we must make into renewable energy resources," said a campaigner with the group in a press release.
The Huffington Post Canada has reached out to the Liberals for comment.
With files from Althia Raj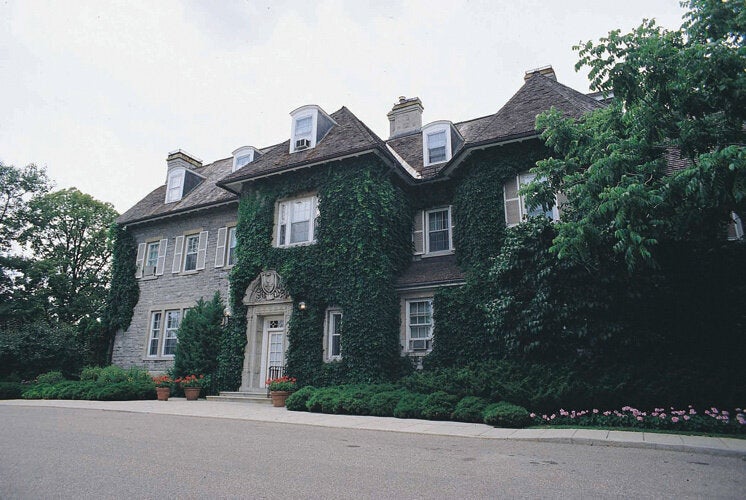 24 Sussex Drive: The PM's Residence