We've said it before and we'll say it again: at just 19-years-old, Zendaya Coleman is a style icon. Because seriously, the girl can do no wrong.
As the cover girl of Complex's "Women Of Next Year" issue, Zendaya proves she's ready to take on 2016 in a big way. The triple-threat sports her natural voluminous and curled hair for the magazine's December 2015/January 2016 issue, which sees her posing with totally creepy naked mannequins in the Juco-photographed shot. The Disney star, who tells the glossy she won't be having a "Miley moment," dons an emerald smoky eye and dark liner and a perfect set of gold nails that go along with her strong nude lip.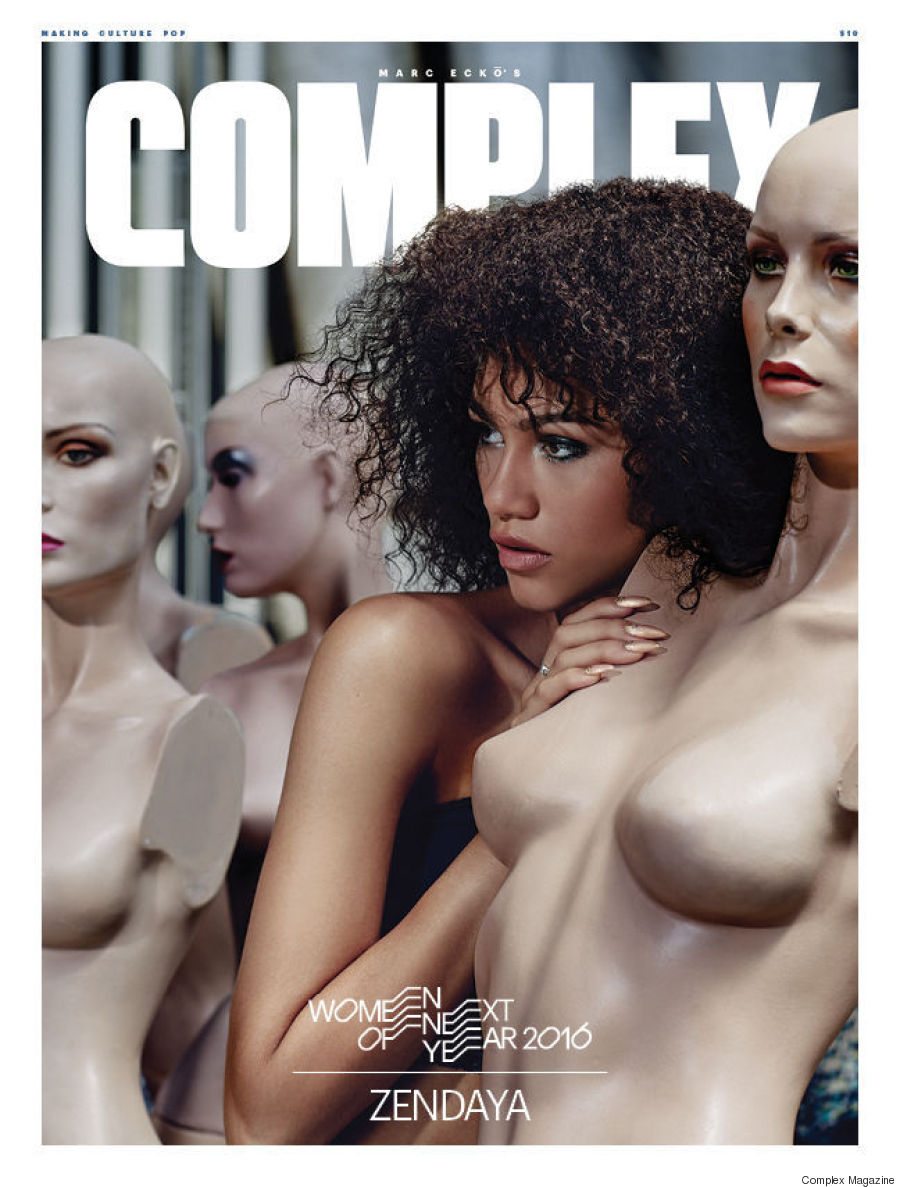 Chatting to writer Kristen Yoonsoo Kim, the "Replay" singer touches upon growing up biracial and her dealing with that Giuliana Rancic moment from this year's Oscars, in which the "Fashion Police" host said Zendaya's dreadlocks must smell "patchouli oil" or "weed." Zendaya responded to Rancic's hurtful comments in the best way possible and won everyone's hearts in the process. Even Barbie's.
"A lot of people don't realize that hair is a big thing for a lot of people, not just African-American women. It's something to be aware of and to be cautious of," Coleman tells Complex. "So it was something that I really felt like I should speak on. There were so many women, of all races, that came up to me and were like, 'I really love what you said,' or 'I had my daughter read that.'"
The "Shake It Up" star also spills she has a shoe line coming out called "Daya."
"I want to make something that I love, that I'm going to wear out, that I'm going to work on the red carpet, that I'm going to be proud of, that I'm going to dedicate 120 percent into. I really wanted to wear the shoes and be like, 'Yeah, they're mine.'"
We can't wait to see what Zendaya has in store for 2016!
Follow Huffington Post Canada Style on Pinterest, Facebook and Twitter!
Also on HuffPost