With the holiday season in full swing, you probably have party invitations coming in left, right and center.
But with so many festive celebrations to attend, finding an outfit for each can be a difficult feat (and take a toll on your wallet).
Here's the thing: you don't need to buy a new ensemble for each party you plan on going to. Instead, work with one good base item (like a jumpsuit or a little black dress) and accessorize differently for each occasion.
In the video above, the HuffPost Canada Style team has put together nine different outfits using three base items that will take you from your work party to your family dinner and a fun gathering with your friends. Whether you choose to invest in a white jumpsuit, an A-line dress or a tuxedo blazer, you'll be able to create three distinct outfits with your one key item.
Ready to get some holiday party outfit ideas? Watch the video above!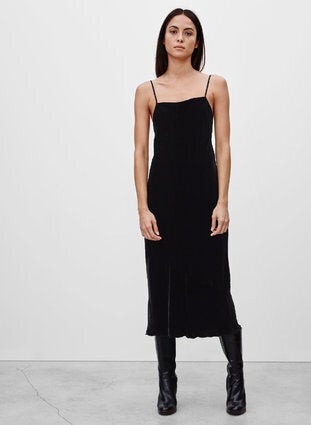 Holiday Party Dresses 2015