There's plenty to do in Toronto on a night out, but it is our staunch belief that the city's favourite pastime for the past few years has been eating spectacular meals — and we've been lucky enough to have a huge variety of options to choose from.
As 2015 demonstrated as well as any other year, the best new restaurants in Toronto can run the gamut from fine dining to takeout, though we do have to admit we appreciate the apparent lack of trendiness currently in the industry. Instead, there's a focus on well-crafted, intricately sourced ingredients, as well as comfort food that will make taking your parents to dinner a breeze.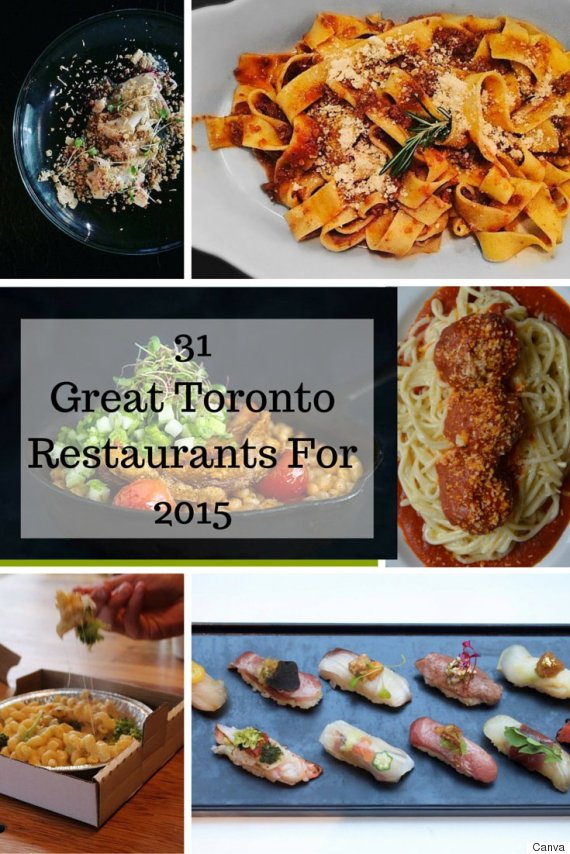 And while the city's dining scene continued to evade global rankings like S. Pellegrino's World's Best Restaurants (but way to go, Montreal!), it did rank highly once again on a national level. Three spots that had been on our 2014 list — DaiLo, Bar Raval and Yasu — made it to EnRoute's best of the year.
Check out the best new restaurants in Toronto for 2015 — we added our list from the beginning of the year to the slideshow, so you wouldn't miss out on one delicious bite. And check out our map of where to find them below!