Jennifer Lawrence is a talented actress who has delivered fantastic performances in movies such as "Silver Linings Playbook" and "American Hustle."
But those flicks, and her latest movie "Joy," all have something else in common: the Oscar winner tends to play characters who are older, or who date people who are older, than she is.
This fact was mocked in a fake trailer by Funny Or Die released Thursday.
In the trailer, Lawrence is cast as an 89-year-old woman who has issues with her boyfriend, played by 80-year-old Donald Sutherland, and her great-grandson, portrayed by 72-year-old Robert De Niro.
It's a comment on the age disparity in a number of her films — all of them directed by David O. Russell.
Russell's latest flick "Joy" casts Lawrence as a 40-year-old mother who founds her own business. Their previous film together, "American Hustle," cast a 23-year-old Lawrence as the wife to the character played by 39-year-old Christian Bale. "Silver Linings Playbook," their first collaboration, had a then-22-year-old Lawrence playing a girlfriend opposite 37-year-old Bradley Cooper.
Lawrence is an outstanding actress who has impressed in almost everything in which she's starred.
But can't Hollywood cast a 40-something actress as a 40-something character?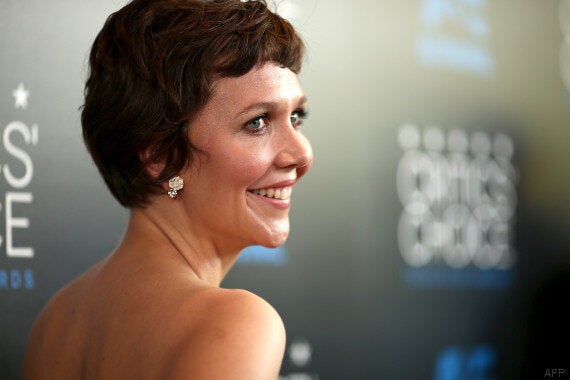 One can't help but be reminded of Maggie Gyllenhaal. Last year, she said she lost out on a part playing the love interest to a 55-year-old man because she's too old.
Her story gave some credence to this Amy Schumer sketch, about actresses celebrating their "last f***able days" in Hollywood.
Lawrence, however, isn't done playing characters who are clearly older than she is.