Jane Fonda attended the 2016 Golden Globes on Sunday evening, and immediately fell victim to the Internet thanks to her dramatic Saint Laurent Couture gown.
Many compared the 78-year-old actress' dress to Ruffles chips, a clown and even meringue, thanks to the sequinned ruffles at the collar:
Tonight, Jane Fonda will be performing Pagliacci. #GoldenGlobes pic.twitter.com/l3cx55Nqja

— RJ City (@RJCity1) January 11, 2016
Hello @bonappetit : @Felix_Chretien found one inspiration for you. Jane Fonda & meringue 😁 pic.twitter.com/sJQbS7c72l

— Alessandra Roversi (@il_fritto_misto) January 11, 2016
Jane fonda te amoo !! 😂😂😍 pic.twitter.com/8ZdBuV6stg

— CAMILLE♥️#bepositive (@camille_blonde_) January 11, 2016
Love Jane Fonda but why more ruffles than a bag of chips? She looks like a pierrot clown doll. #GoldenGlobes

— Carla Collins (@Carla_Collins) January 11, 2016
I know where Jane got the style inspiration #goldenglobes pic.twitter.com/Ob6XbtFoZP

— Laura Fitzpatrick (@BitzOfFitz) January 11, 2016
Have your laughs, everyone, because guess what? We think this dress is amazing.
Ruffles are one of the biggest trends coming our way this spring, and Fonda rocks them like the boss she is. Also, can we just talk about how flattering the slim-fitting skirt is on the "Best Actress in a Supporting Role" nominee?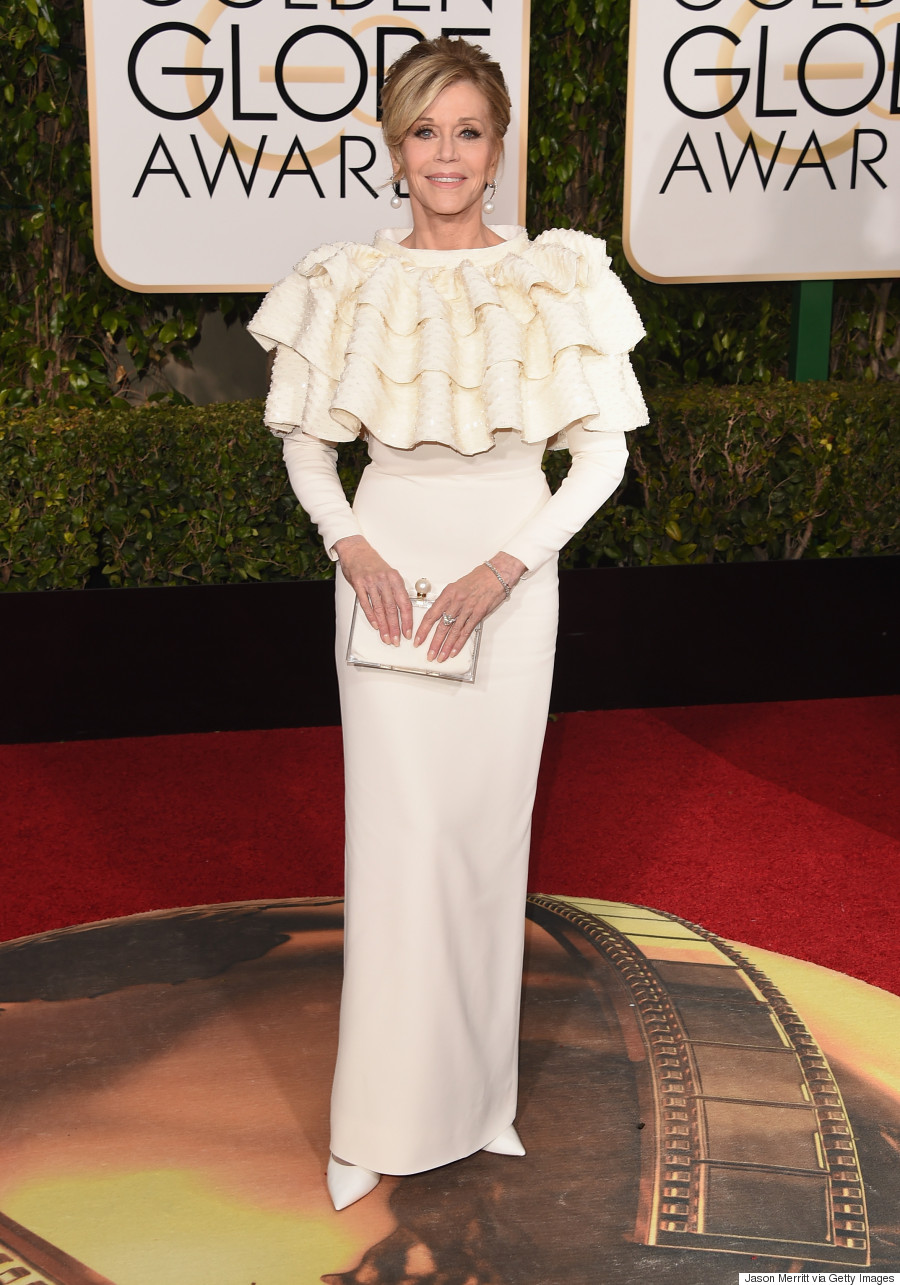 As for accessories, the legendary actress sported dangling pearl earrings, a statement diamond ring from Chopard and a white box clutch. And her subtle blushed pink lip and exaggerated eyelashes topped off her winning beauty look.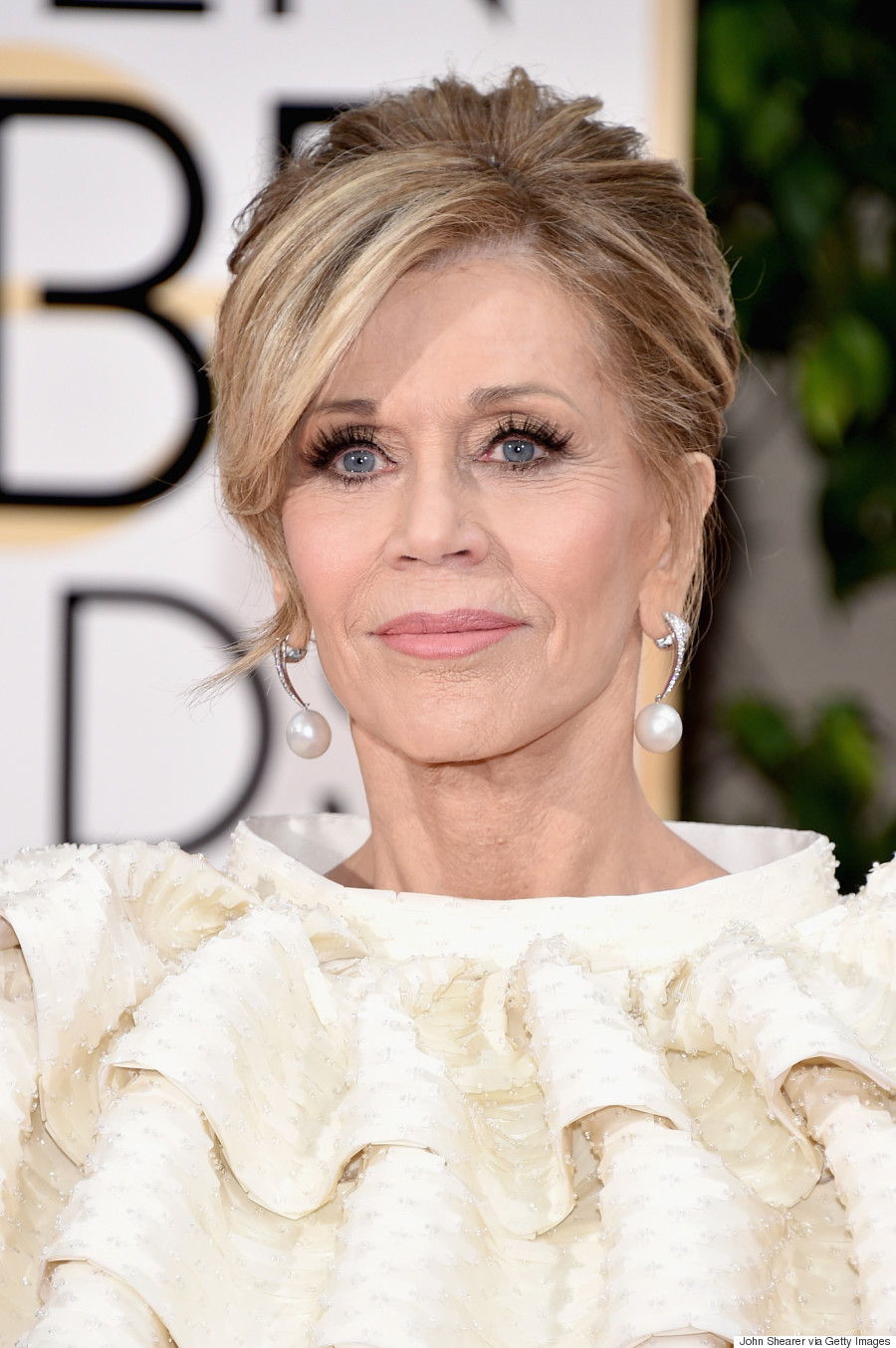 And just a note...
Then and now with the amazing @Janefonda in 1979 and today at the #GoldenGlobes! pic.twitter.com/Tqo1VRI50p

— TODAY (@TODAYshow) January 11, 2016
Yeah, the woman is literally goals.
Check out all the looks from the 2016 Golden Globes below!
Golden Globes 2016 Red Carpet
Follow Huffington Post Canada Style on Pinterest, Facebook and Twitter!