When Katy Perry was asked to present the award for "Best Original Song" at the 2016 Golden Globes, there were two things she knew she had to do to prepare:
when you're trying to act professional but you talk about ur globes👀 https://t.co/0ysyT8Upns

— laura (@mileyhxdson) January 11, 2016
Wearing a rose quartz-coloured dress (the Pantone Colour of the Year, FYI), the "California Girls" songstress turned heads in a form-fitting Prada frock with a plunging neckline. Flaunting some serious Harry Winston diamond arm candy, Perry looked fresh-faced with a rosy pink cheek and matte pink lip.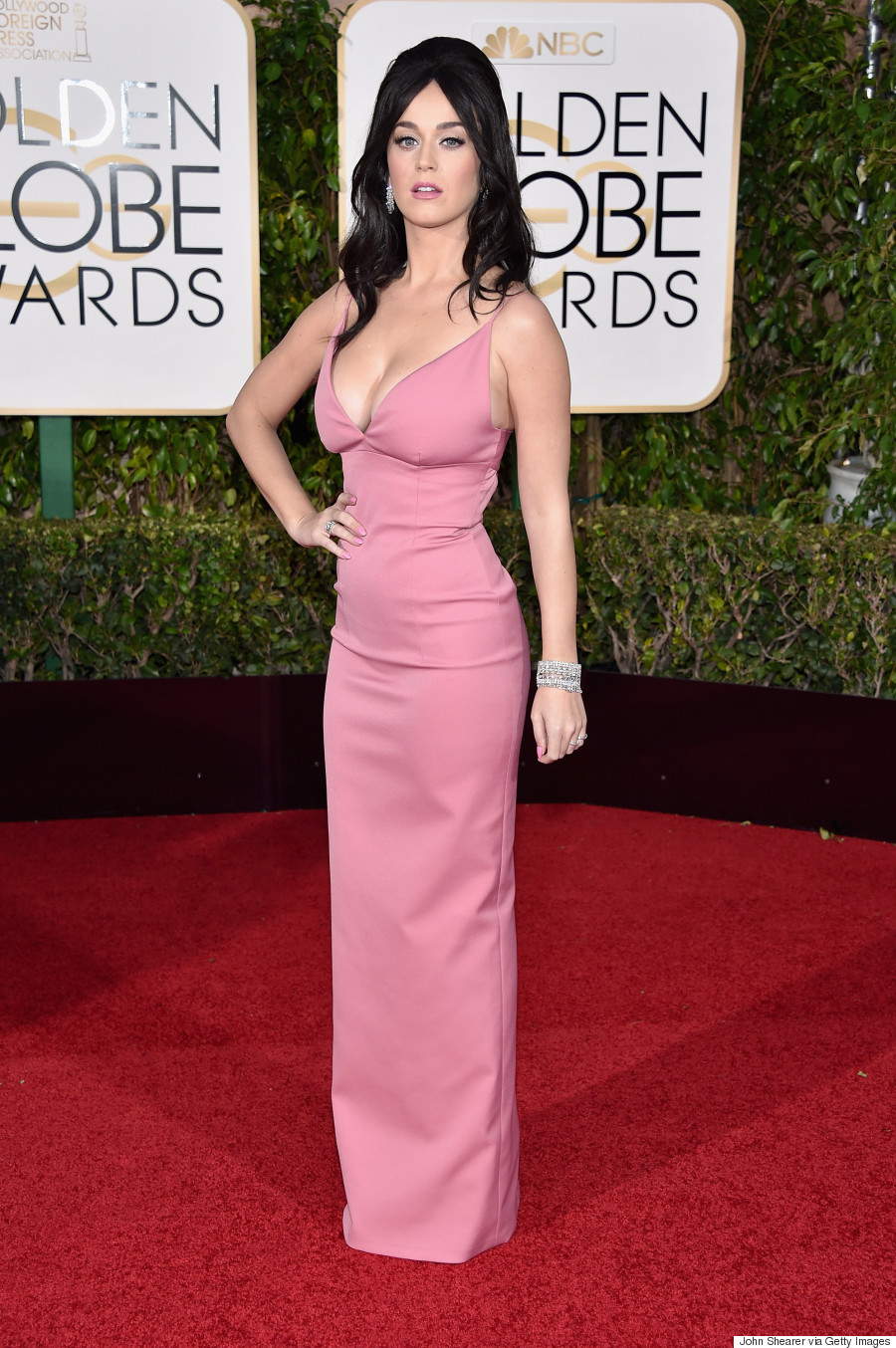 The look is gorgeous, of course, but it's Katy's hair that has us obsessing, because she wore a Bumpit.
Let us refresh your memory:
The Bumpit, a hair volumnizing insert, was a mid-2000s phenomenon thanks to the rise of reality television — from the girls of "Laguna Beach" to "Jersey Shore," the thought of having flat hair was a nightmare for many. Thus, the Bumpit became the holy grail of hair for beauty junkies around the nation.
The 31-year-old channelled her inner Snooki with a centre-parted bang, luscious curl and impeccable bouffant.
Even Jennifer Lawrence was amazed:
Best thing that will happen at the #goldenglobes all night. https://t.co/g421MlX14k

— Amy Odell (@amyodell) January 11, 2016
"I have a Bumpit in here," Perry says, pointing to the poof. "An as-seen-on-TV Bumpit."
.@KatyPerry is wearing a Bump-It at the #GoldenGlobes and I'm so here for it: https://t.co/zmERireRX2 pic.twitter.com/sU4s5mPVO1

— MTV (@MTV) January 11, 2016
Bump it up, Katy!
Check out all the looks from the 2016 Golden Globes below!
Follow Huffington Post Canada Style on Pinterest, Facebook and Twitter!