Grab the stormchips, Nova Scotians, for some of you are about to get a nasty blast of 15 to 20 centimetres of snow Friday.
Good thing amateur weatherman Frankie MacDonald has a bucket of advice to help weather the imminent winter storm.
"People in Nova Scotia, be prepared," MacDonald warned in a video uploaded Wednesday.
"Have your winter boots ready, winter jackets ready. Hats, gloves, scarf, and ski pants ready," he said."Order pizza, order Chinese food, buy cases of Pepsi, buy cases of Coke. Do your grocery shopping. Don't wait until the last minute. Do it right now."
"Have your extra blankets ready to keep you warm," he continued. "Drink lots of green tea, white, tea, red tea, drink lots of green tea to keep you warm."
Most of the province remains under snowfall and winter storm warnings issued by Environment Canada. A low pressure weather system from Quebec is expected to pass over the Atlantic coast, bringing with it heavy snow and rain expected to fall throughout the evening and overnight.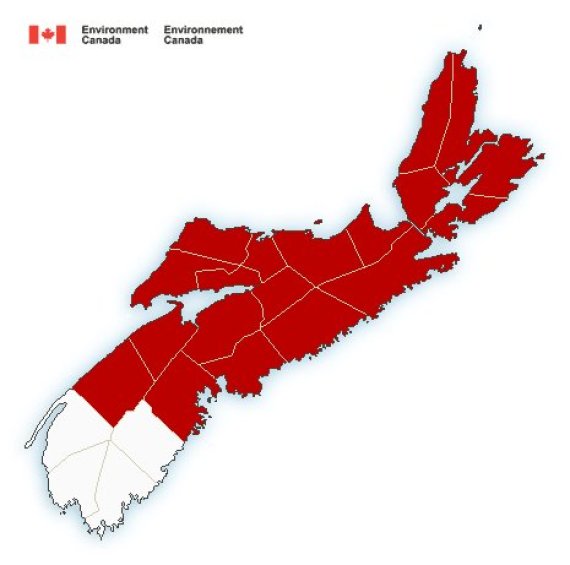 Most of Nova Scotia remains under weather warnings on Friday.
A snowfall warning is also in effect for Halifax. And in eastern parts, such as Sydney and Cape Breton, "hazardous winter conditions" are also expected.
MacDonald wrapped his winter storm warning by cautioning people to dress smart and exercise common sense to avoid accidents and slips on ice.
"Take care and stay safe and don't get caught in the massive snowstorm," he said. "Stay warm and be safe."
Also on HuffPost:
Snowshoes, Math Create Frozen Art