In 2014, "Normal Barbie" made headlines for encouraging girls to love their bodies. Now the Lammily creator is introducing "Normal Ken" to promote body-positivity among boys, too.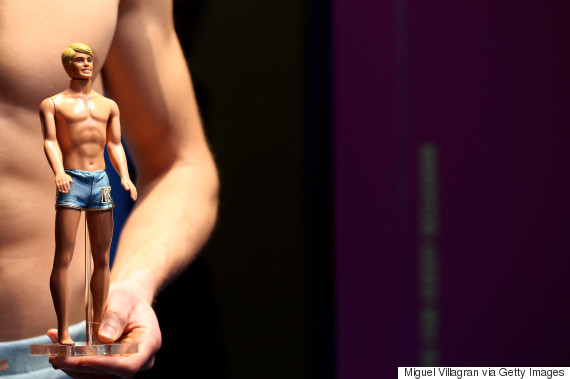 To create his new line of dolls with realistic bodies, artist and creator Nickolay Lamm used the average proportions of a 19-year-old man.
No longer built with rippling muscles and rock hard abs, "Normal Ken" has a wider waist, shorter stance and smaller biceps. And, believe it or not, Ken is overweight, with a body mass index of 28.6.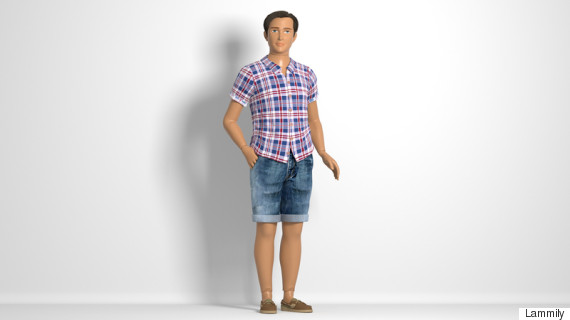 "I think at the end of the day, women face unrealistic beauty standards, but men also feel pressured — to be tall, muscular, have full head of hair, etc," Lamm told Mic. "With realistically proportioned boy dolls I want to show both boys and girls that real is beautiful, that you don't have to look like a superhero to be a superhero."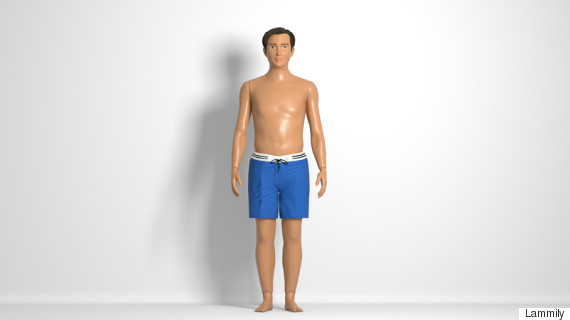 Lamm recently started a crowdfunding page to support his new line of dolls. If his project receives full funding by April 1, the "Normal Ken" dolls are expected to go on sale by the end of the year.
Each "Boy Lammily" will come with a casual outfit, a storybook pamphlet and an online passport that allows kids to name their own doll.
Body issues among girls are often talked about, but boys have them, too, which is why Lamm is so adamant to make the "Normal Ken" doll available for kids.
"I feel a realistic male doll can influence boys in its own small way, before boys start comparing themselves to their peers, what they see in the media, in the movies, and on social media," the 27-year-old said.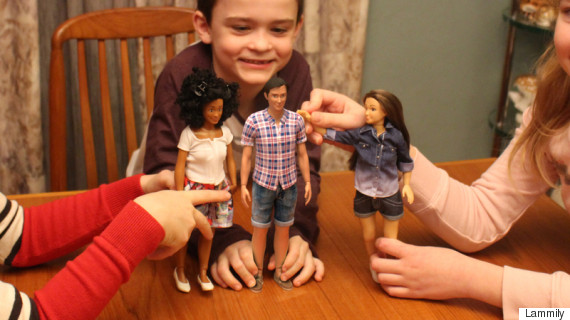 Parenting expert Dr. Deborah Gilboa agrees. "[Lamm's] starting another great conversation when he is saying boys are also misrepresented," Gilboa told Today.com. "I think the most useful conversation — that parents of sons are not having as often as parents of daughters — is, 'Did you know how the ways boys and men are shown in toys and TV… that those [images] are actually Photoshopped?'"
Earlier this year, Mattel released its own line of Barbies with realistic body types: curvy, tall and petite. They are also now available in seven skin tones, 22 eye colours and 24 hairstyles to promote diversity. Despite this, following their release, many people began asking why the company hadn't made realistic Ken dolls as well.
According to Lamm, "Normal Ken" is a "necessary reaction to unrealistic expectations." On his crowdfunding page, he wrote: "It's time to take the next logical step and create the world's first realistically proportioned doll for boys! With your help, we are successfully breaking down traditional patterns of doll-making. Let's continue to support healthy bodies and minds."
ALSO ON HUFFPOST:
Meet Lammily, The Normal-Size Doll