Marie Henein doesn't respect the opinion that she's a traitor to women.
The lawyer, who successfully defended ex-CBC host Jian Ghomeshi in his high-profile trial for sexual assault and overcoming resistance by choking, has been mostly silent in the media since she took on his case.
But Henein spoke out in an interview with Peter Mansbridge for CBC's "The National" on Tuesday night.
Jian Ghomeshi's lawyer speaks out for the first time in an exclusive interview with @petermansbridge. Airs tonight.https://t.co/mVwxB1Sk2W

— The National (@CBCTheNational) March 29, 2016
The news program tweeted a preview of the interview in which Henein responded to criticisms she faced while defending the former radio host.
Asked how she felt about women saying she betrayed them, she said, "I respect their right to say it. I don't respect their opinion or agree with it."
And that was just one answer she gave in a calm and measured tone, less than a week after Ghomeshi's acquittal led to an outcry among people following it closely.
Some experts said the trial demonstrated what's wrong with the justice system — that it holds witnesses up to unrealistic standards.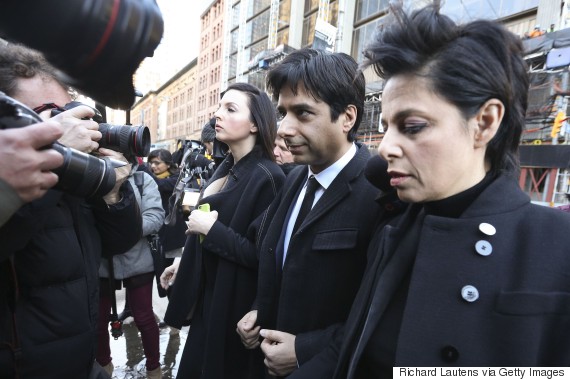 But Henein, who was the subject of one column that began with the phrase, "There's a special place in Hell for women who don't help other women," insists she was just doing her job when she brought the witnesses' credibility into question.
"I know my role in the justice system, and to characterize it in that way, that you are against women, is a fundamental misconception of what we do in the justice system," she told Mansbridge. (Watch the interview here.)
"I mean, female judges adjudicate all sorts of cases, including sexual assault cases. They are not traitors to the gender when they acquit, and they are not supporters of the gender when they convict.
"They are doing their job. As am I."
Like Us On Facebook

Follow Us On Twitter

Also on HuffPost:
Jian Ghomeshi Court Appearance