Most people would agree that festival fashion needs a refresh.
The cut-off denim shorts, flower crowns and lace crop tops have been done to death and we're hoping this year, someone steps it up. We're looking at you Kendall Jenner.
Coachella, probably the most widely known and hyped music festival of the year is mere days away. For those heading to Indio California, we can imagine you're in the midst of packing and sorting out a week's worth of perfect festival appropriate outfits.
No one likes being a cliché and it's far too easy to fall prey to looking like a Coachella drone. Avoid this fate by staying far away from these overdone music festival trends in favour of more updated styling.
1. Flower Crowns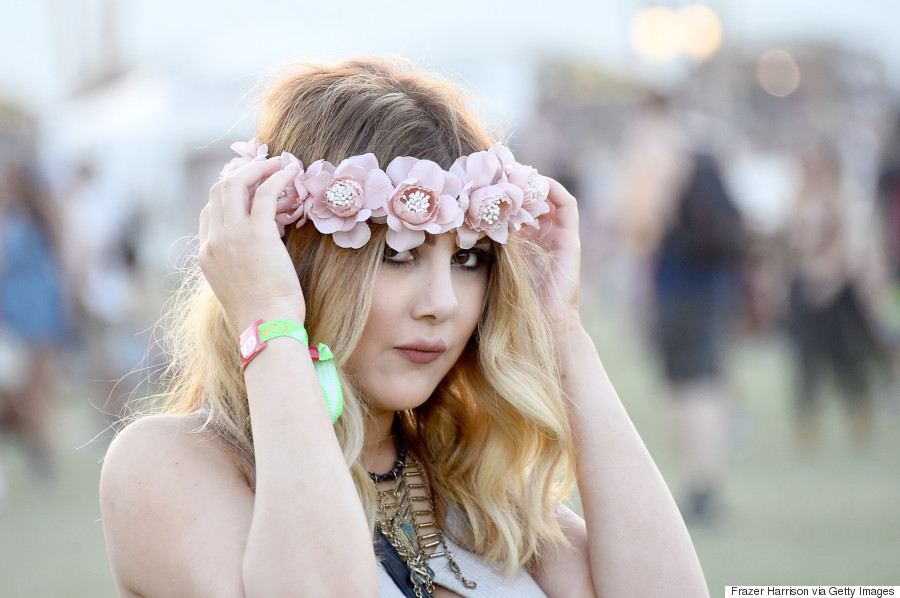 Floral crowns are public enemy number one but cutesy accessory used to be a Coachella mainstay. You wouldn't fit in if you weren't donning one.
Today, we're going to advise you to avoid them and experiment with a more original accessory. Skip the flower crown and try turning a silk scarf into a cute accessory for your noggin.
2. Short shorts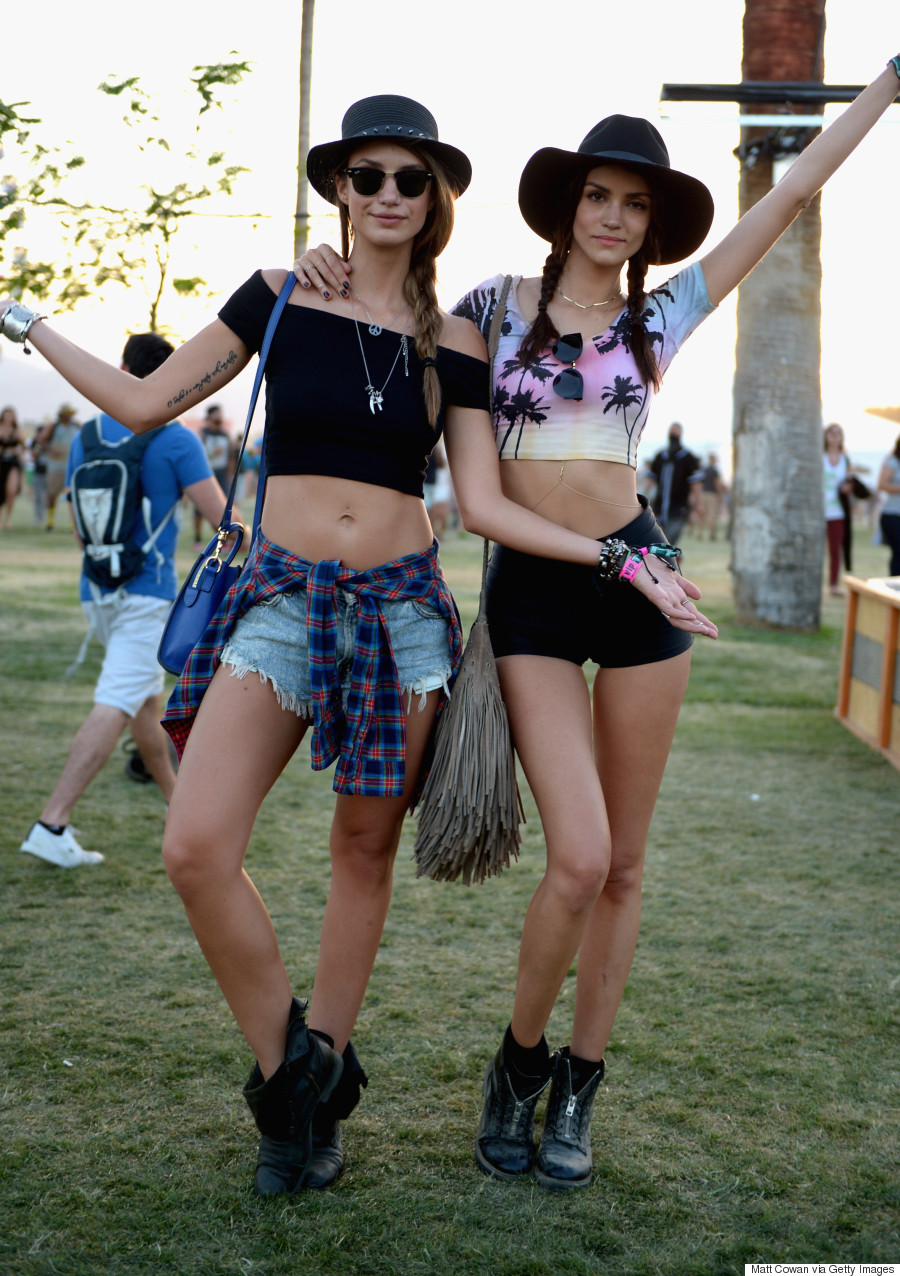 Cut-off shorts are fine. Honestly, there's nothing wrong with them but if you want to bring something original to the party, leave them at home. Instead, try an easy breezy pair of denim culottes which are on trend and more comfortable than wedgie-inducing cut-offs.
3. Fringe tank tops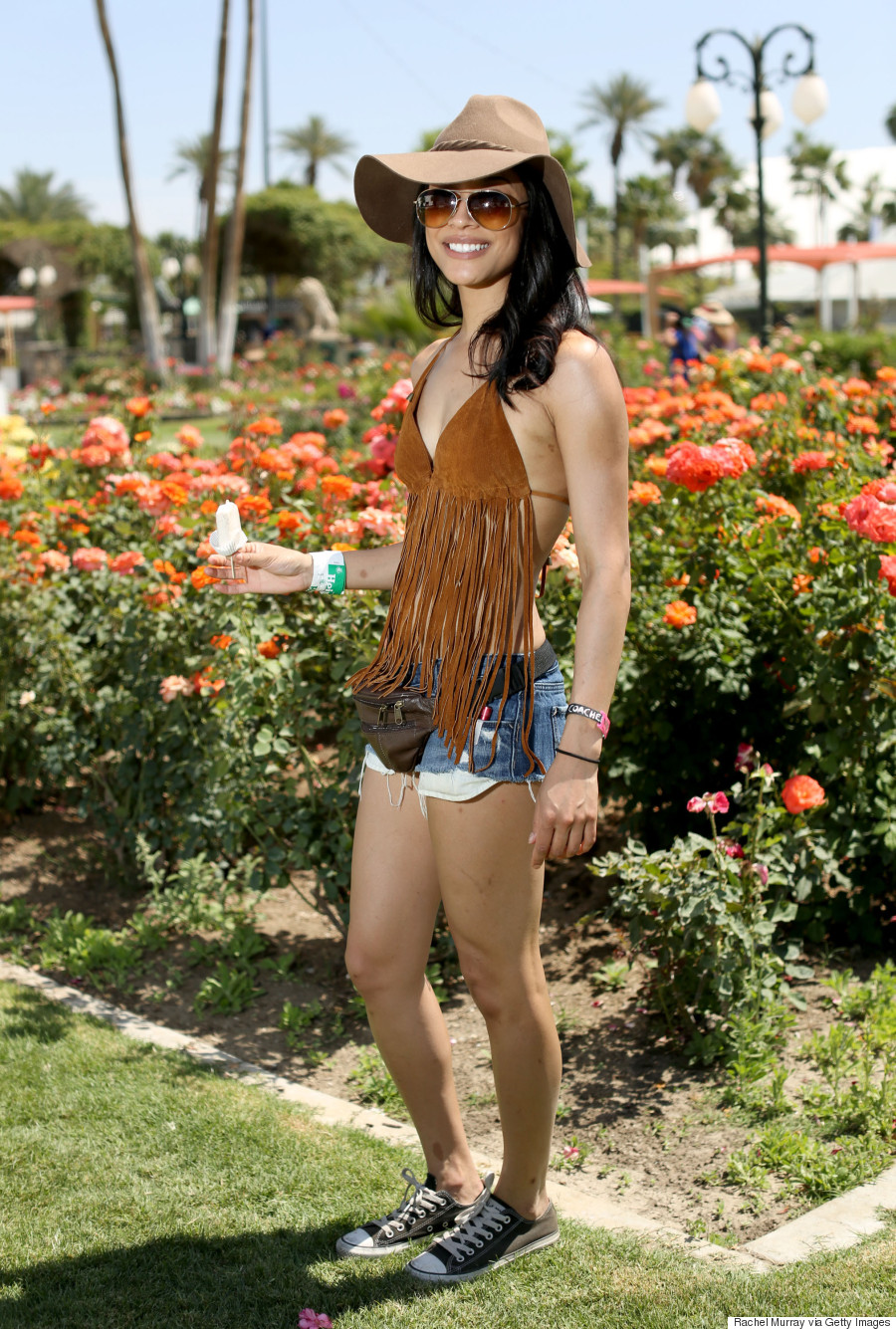 We love fringe, just not on tattered-looking tank tops often spotted at Coachella. Try packing a plain white pocket tee instead. If keeping up with trends has taught us anything, it's that a great white tee can be dressed up or down and look entirely fashion-forward, despite how inherently basic it is.
4. Crochet tops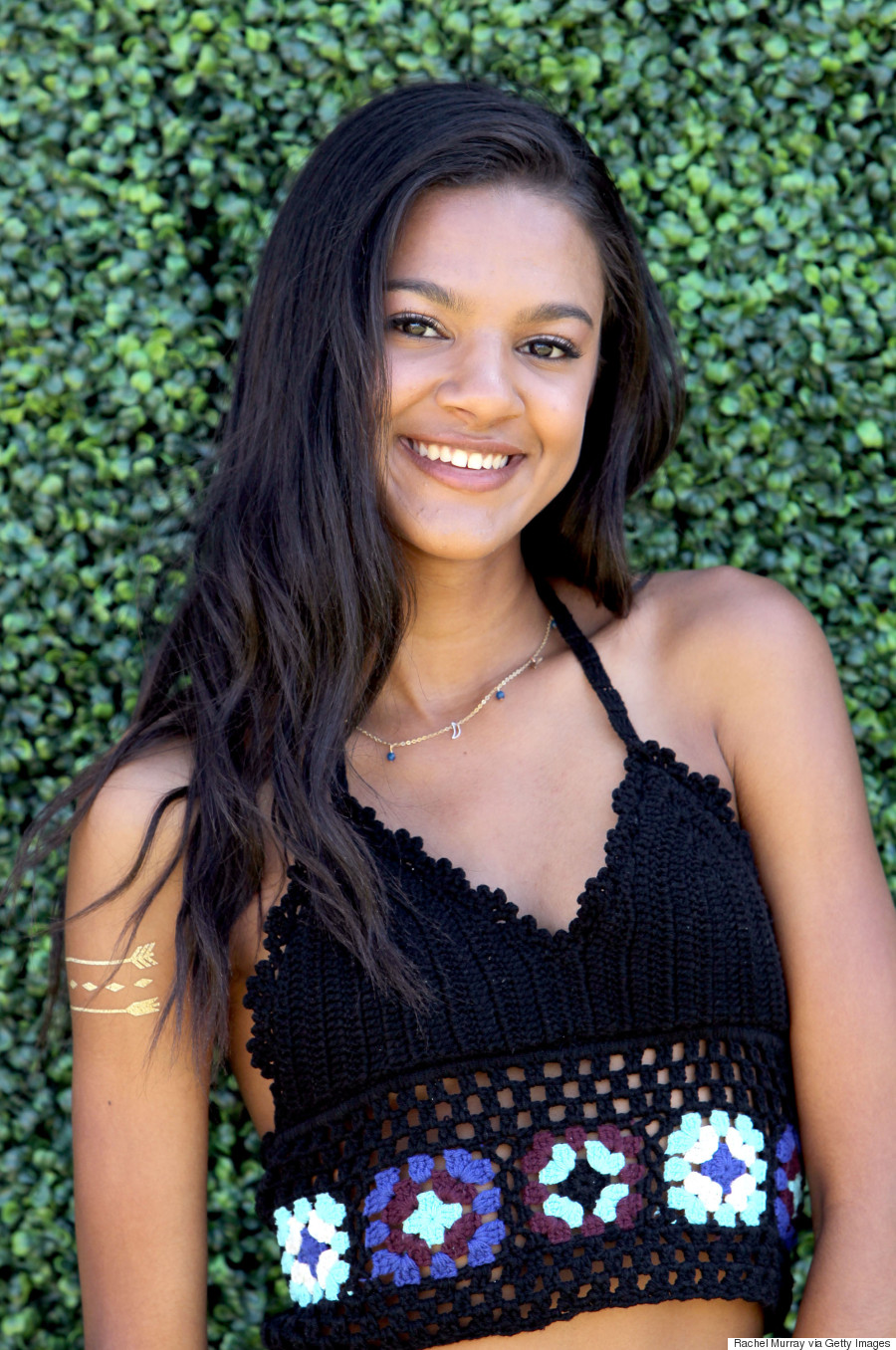 Crochet tops are right up there with flower crowns and cut-off shorts. There's really nothing terrible about them either. In fact, they can be quite cute. However, if you don't just want to blend in with the crowd, you might want to opt for something that makes more of statement. Perhaps a shirt with ruffled sleeves is in the cards. We hear ruffles are a must have spring trend, after all.
5. See-through sundresses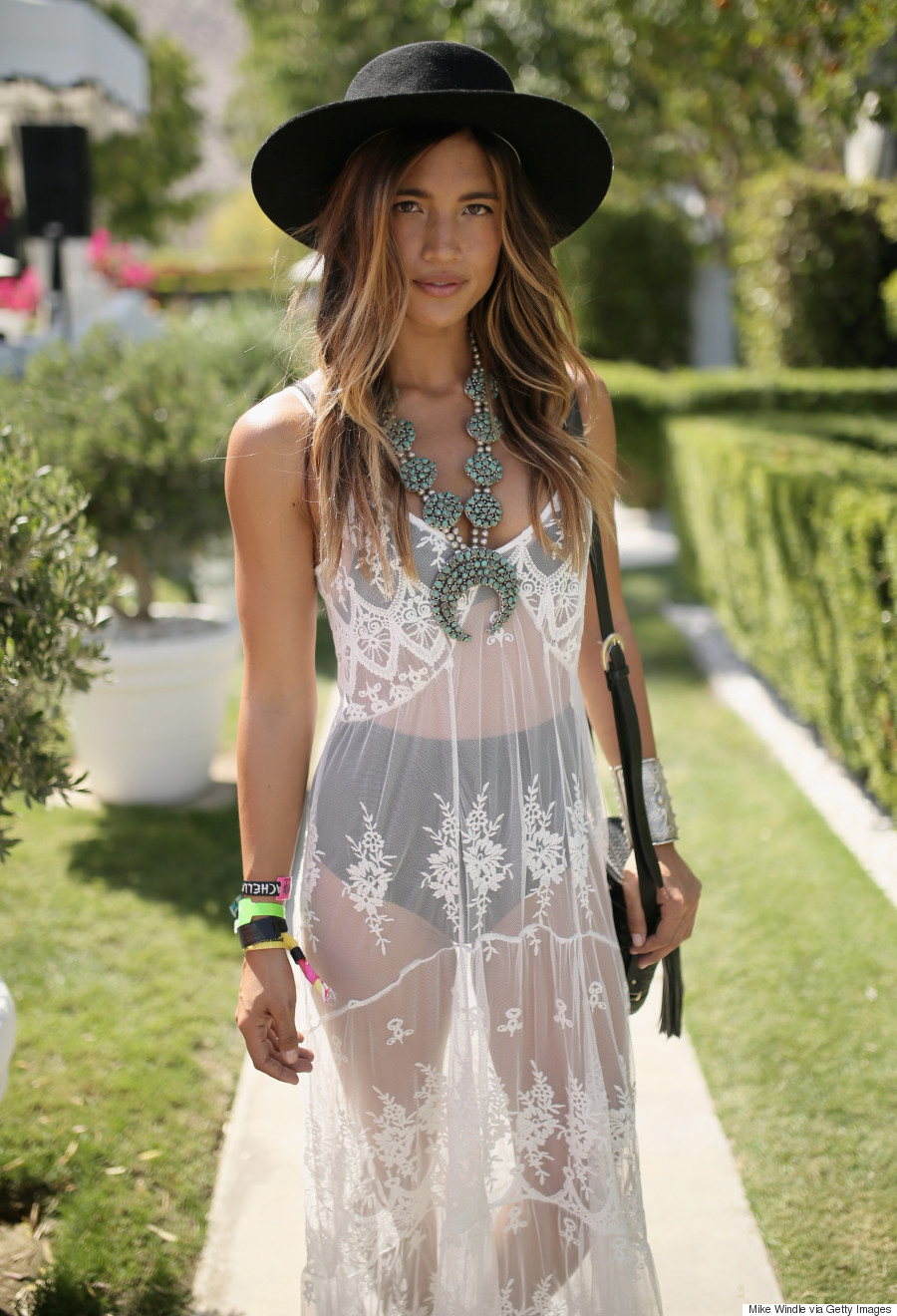 We're talking about those lace sundresses that aren't so bad in theory, but are because people insist on wearing strange undergarments to cover their lady parts. They're also a bit 2014, so do yourself a favour and try something more runway-esque. This upscale boho look from Coach is more up our alley and will differentiate you from the crowd.
6. Henna + flash tattoos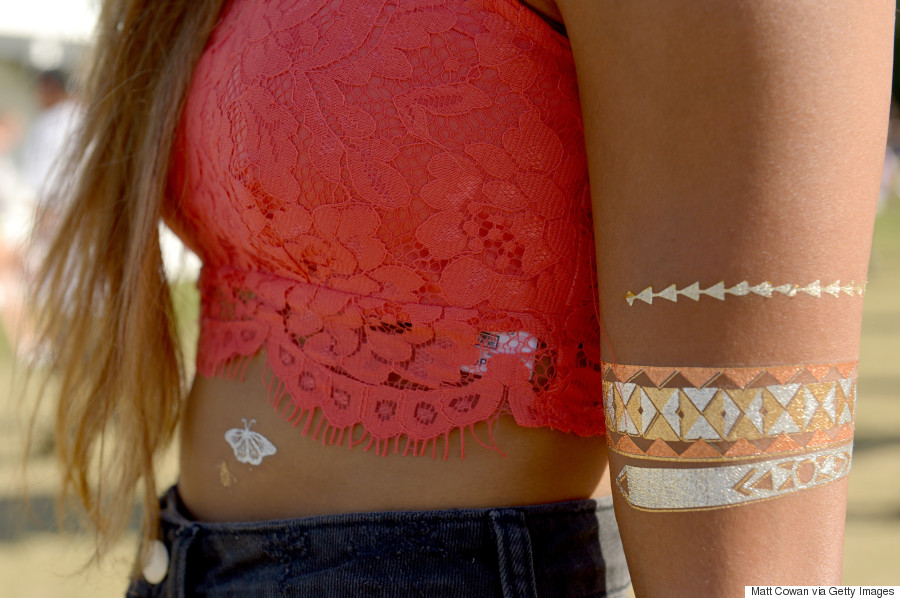 In many cultures, henna tattoos are used for something far more symbolic than looking faux cultured at a music festival. Henna and flash tattoos had their moment in the sun but let's move on from that. Instead, try a new beauty look and play around with the latest makeup trends. Metallic lip, anyone?
7. All things culturally appropriating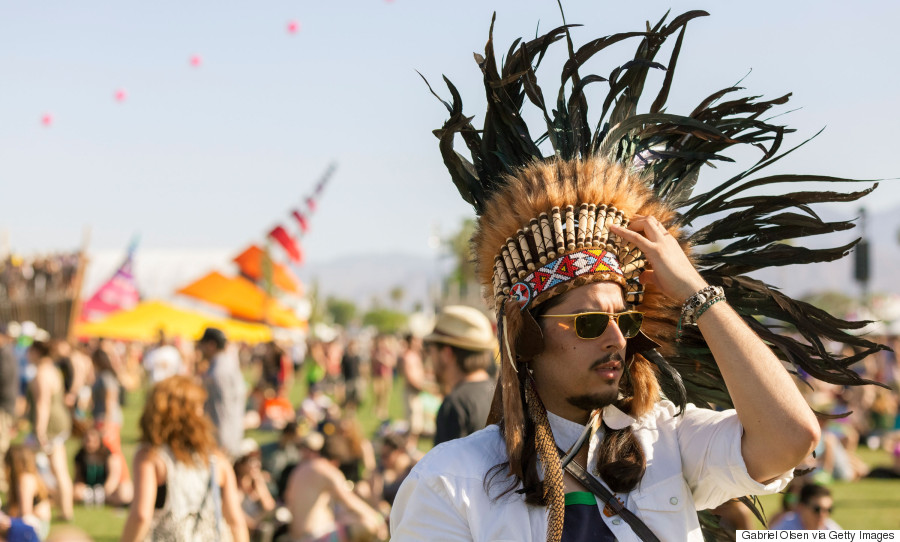 Despite the backlash, people continue to wear bindis and feather hair accessories reminiscent of native headdresses to music festivals. It's not only overdone, but it's also insensitive. A cute hairpin that cascades down the length of your locks like this one by Lelet New York is a far better alternative. They also have a variety of fun hair accessories to add zest to your Coachella getup.
8. Tight and bright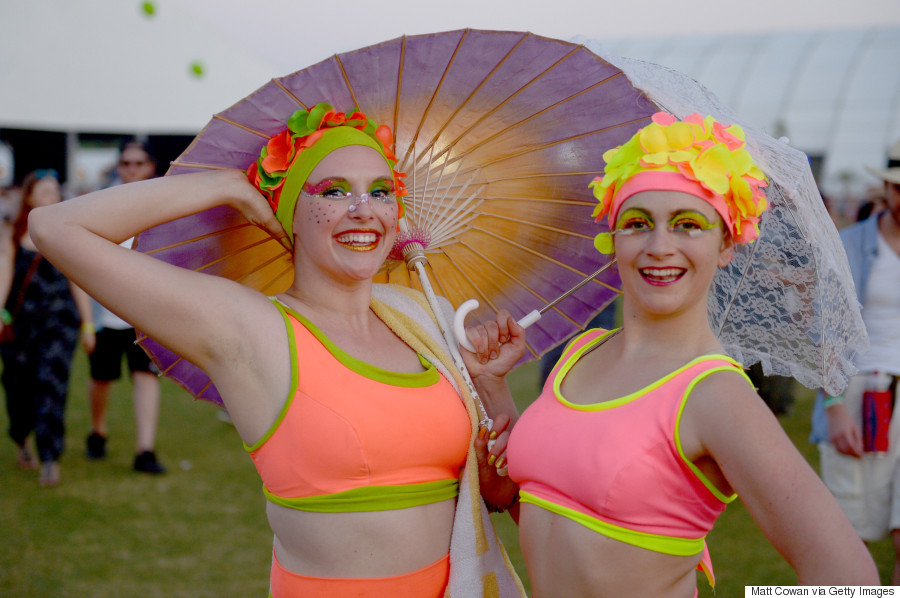 Musical festival fashion can generally be divided into two camps: the boho, free spirits and the tight and bright crowd who have mistaken Coachella for an EDM festival. There's nothing inherently wrong with neon colours, as long as it's done right and we generally look to style mavens like Solange Knowles to show us how to do bright colours justice. In other words, leave the pink tights and lime green fanny packs at home.
9. Fringe waistcoats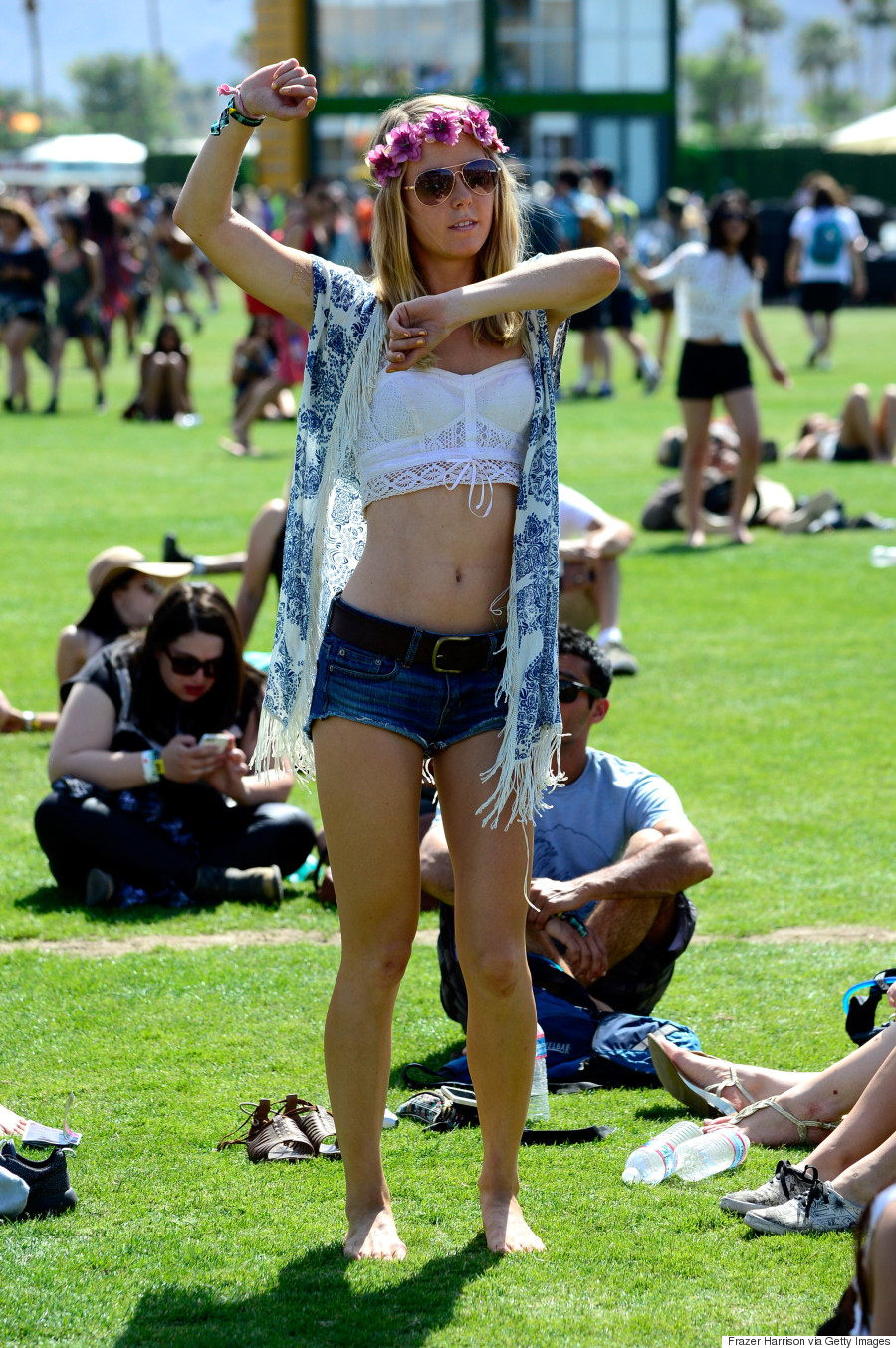 A fringe waistcoat paired with cut-offs and a crop top has become a bit of a Coachella uniform. Again, the item itself is not offensive but you won't be winning any prizes for originality. You'll garner more style points in this understated but seriously stylish Parakeet Dress from The Reformation.
10. Pastel hair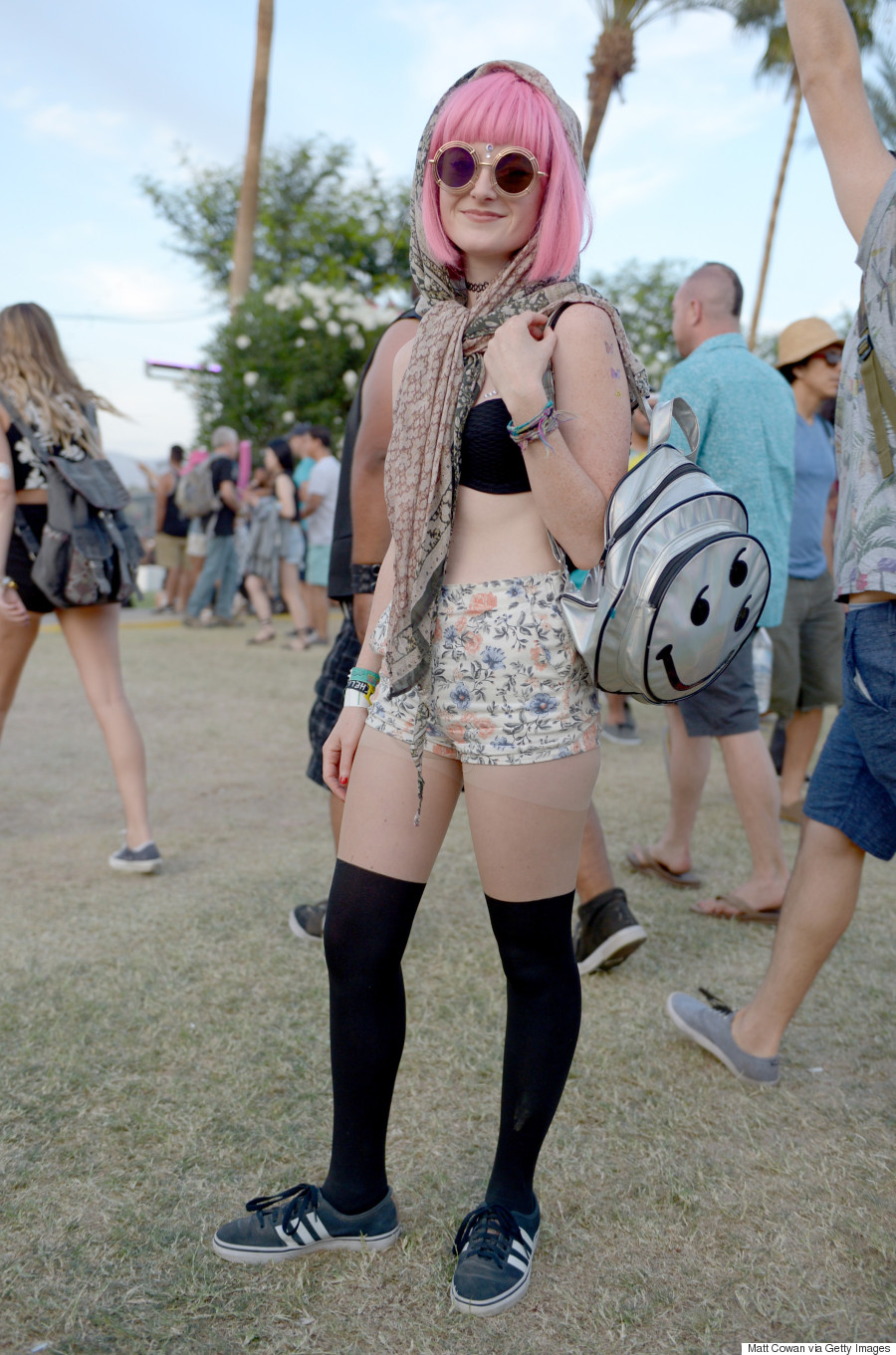 If there was one trend that really stood out at last year's festival, it was the abundance of pastel hair. We're going to wager that the trend will continue this year but you don't have to be part of the "My Little Pony" pack. Accessories like barrettes and wide satin hairbands were seen all over the runway. Be the first to sport this trend before everyone catches on.
Follow Huffington Post Canada Style on Pinterest, Facebook and Twitter!
Also on HuffPost
Getty Images

Getty Images

Getty Images

Getty Images

Getty Images

Getty Images

Getty Images

Getty Images

Getty Images

Getty Images

Getty Images

Getty Images

Getty Images

Getty Images

Getty Images

Getty Images

Getty Images

Getty Images