This week, the fashion world shared a few laughs together after Anna Wintour, the editor-in-chief of American Vogue, revealed on "Late Night with Seth Meyers" she got lost in the basement of Madison Square Garden for a half an hour after Kanye West's New York Fashion Week Yeezy Season 3 show. It ended in tears.
LOL! That Anna!
But during the same interview (which you can watch above), the legendary fashion influencer's choice of words when describing Kanye's show did not seem to resonate well with people.
In the interview, the 66-year-old referred to the NYFW show as being "migrant chic," which many believe is rather insensitive.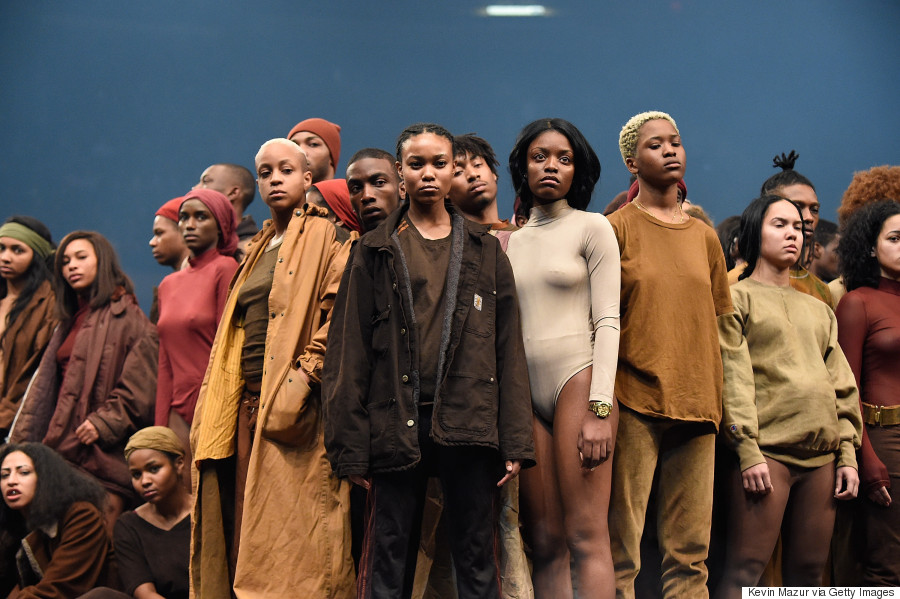 "I got there very early, as I tend to do," Wintour told good friend Seth Meyers. "They put me in this huge VIP section and I was the only person sitting there for about half-an-hour."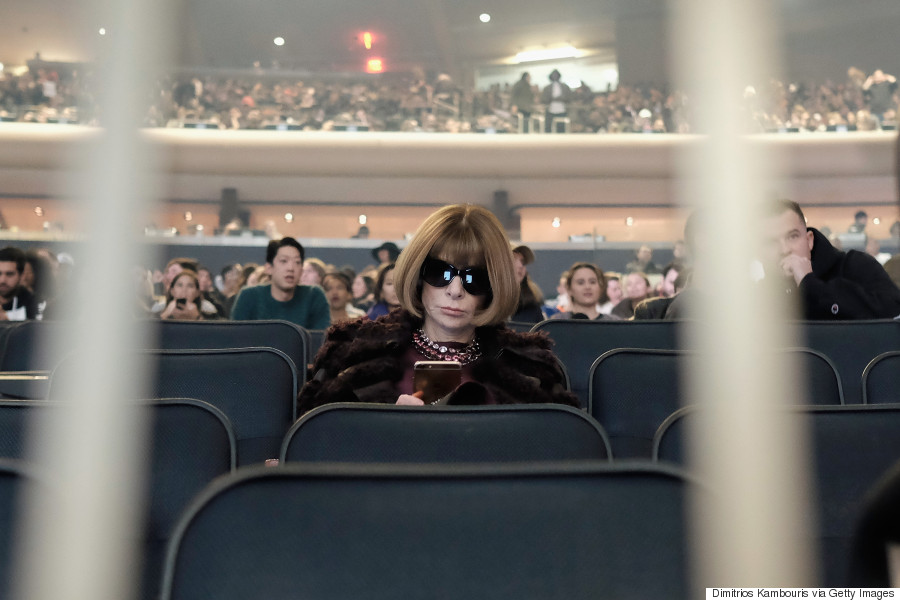 She continued, "Eventually, they [The Kardashians] did turn up and the 'Life Of Pablo' concert started and the migrant chic fashion show started and they were both wonderful."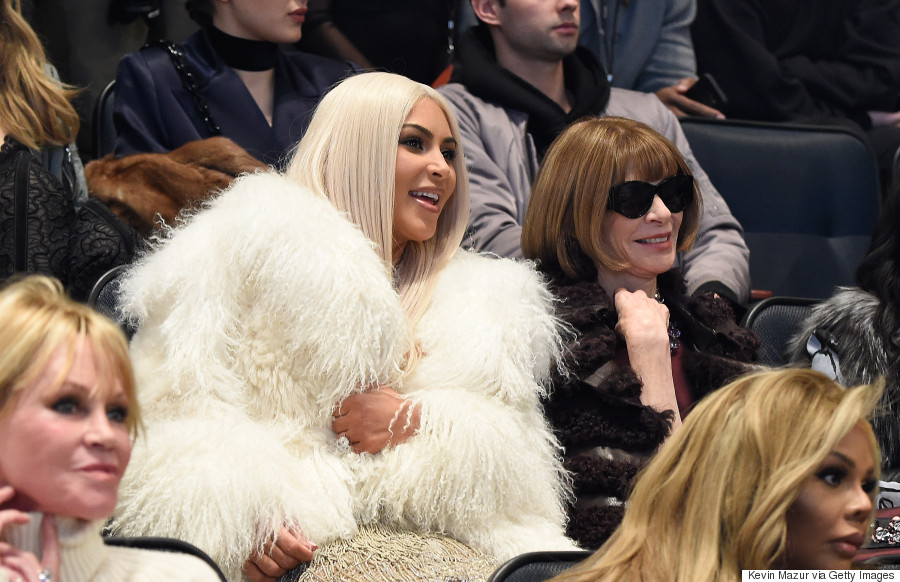 Yiiiiiiiikes.
And you guessed it, the Twitterverse wasn't too pleased with Anna's words:
Migrant chic? And then she wonders why fashion makes people nervous. Underestimate the people? Stupidity makes people nervous, rightly so.

— O.O. (@ndakogboya) April 15, 2016
Anna Wintour, you are indelibly callous; Condoning Kanye's collection and describing it as 'migrant chic'. Wholly inappropriate.

— Kate Melsom (@katemelsom) April 14, 2016
Apparently "migrant chic" is becoming a thing in the fashion world. Do we really need to spell out how insensitive that is? #fashion

— Robert Barrett (@Rob_S_Barrett) April 14, 2016
UPDATE: Wintour apologized for her remark Friday in a statement, saying, "I apologize if my remark was offensive in any way. The migrant crisis is real, and I didn't intend to trivialize that issue."
Sadly, this isn't the first time the migrant crisis has been glamourized in fashion.
Back in October, Hungarian photographer Norbert Baksa's fashion shoot inspired by the refugee crisis caused major controversy. In the shoot, women are seen wearing Chanel trying to escape through barbed wire fences.
Norbert Baksa outrages the public with a controversial spread on #migrant #crisishttp://t.co/BArdzwn6OA#ArtNews pic.twitter.com/HEaY10T0Qf

— WideWalls (@widewalls1) October 8, 2015
As Cosmo notes, Baksa defended his work saying, "To people who said I am stupid, I can only say they should examine the problem from different angles, all the more that they do not live in Hungary, so they do not experience it first hand. It is very difficult to understand from the news coverage whether these people are indeed refugees or something else."
Sigh. Fashion, this is not okay.
Follow Huffington Post Canada Style on Pinterest, Facebook and Twitter!
Also on HuffPost