On Wednesday, John Legend shared the first photo of his newborn daughter on Instagram. In the photo, Luna Simone is laying on a pillow on what appears to be her mother Chrissy Teigen's lap. The adorable girl needs no caption.
In a sweet Instagram snap, the first-time mom is seen cradling her baby girl, Luna Simone, in one arm, while rubbing her head with the other. "hi my lulu!" the 30-year-old model wrote.
Teigen and husband John Legend welcomed Luna on April 14. In a previous Instagram shot showing a hospital screen, Teigen revealed her daughter weighed six pounds, 11 ounces at birth, but did not show the baby girl.
This was surprising to many, as Teigen is known for openly sharing her life on social media. However, in an interview with People back in March, the 30-year-old revealed why she might not immediately share photos of her daughter.
While we can't see Luna's face in the photo, producer Mike Jackson revealed to Entertainment Tonight that the newborn is as gorgeous as we'd expect.
Now that Luna is finally here, we can't wait to see more sweet photos of the baby girl!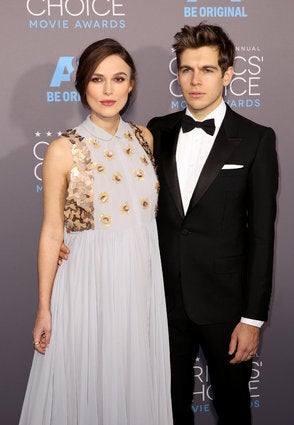 Best Celebrity Baby Names Of 2015