We won't lie, when we found out that Justin Trudeau landed a spot on GQ's "Most Stylish Men In The World" list, we were a little crushed our prime minister didn't get his own cover like fellow shortlisted Canucks, Drake and Ryan Reynolds.
Well, it looks as though we weren't the only ones itching to see Trudeau on the men's magazine cover. On Wednesday, GQ finally made it happen.
Behold the Trudeau cover "the world's been waiting for":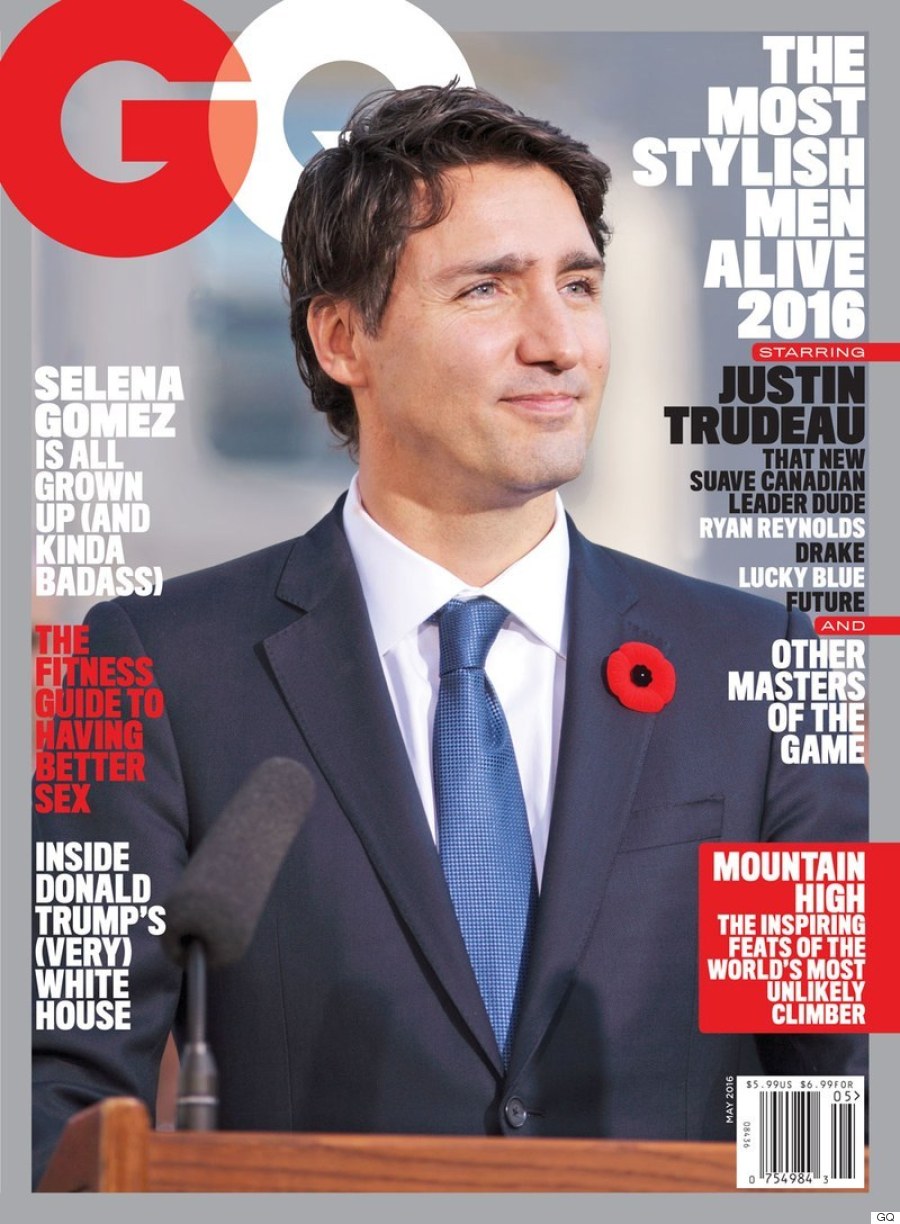 Not bad.
GQ's editors explained their decision to gift Trudeau a mock cover.
"Even if we're grading on an elected-leader curve—and we are—the prime minister makes an effort to look his best whether he's in black tie at the White House or bringing his impressive sock game to a hometown talk show. And that's why we thought Trudeau could handle his own GQ cover," GQ's editors wrote.
Obviously, the cover won't hit newsstands or subscriber mailboxes, though GQ defended it's "not because we're worried American audiences wouldn't be able to handle eyes that dreamy."
"With Toronto hometown hero Drake and Ryan Reynolds, a.k.a. the pride of Vancouver, taking up so much prime printed real estate already, having a third Canuck cover would have ma-a-a-aybe been overkill. Kind of like when Trudeau and Obama joined forces for bro hugs and baby-kissing," the mag said.
Sorry GQ, but we have to disagree with you on this one.
You can check out GQ's full list of "Most Stylish Men In The World Right Now" here.
Follow Huffington Post Canada Style on Pinterest, Facebook and Twitter!
Also on HuffPost
Justin Trudeau Family Photos